Milkomeda comes to the rescue as investors can utilize it to bridge their USDC from Ethereum to Cardano Blockchain.
The user can convert USDC from Ethereum to Milkomeda and subsequently to Cardano as a Cardano Native Asset.
Users must have at least four milkAda tokens in their wallets to make a swap, as needed by Milkomeda and Iagon Token Bridge. If a user does not have enough or any milkAda tokens in their wallet, they can send ADA from any Cardano wallet to the EVM wallet and receive their tokens.
Cardano-Ethereum USDC bridge in its current stage serves the purpose
Even though four milkAda are required to perform the swap, only one milkAda is required as a fee on the smart contract. The rest of the milkAda will rest in the EVM wallet.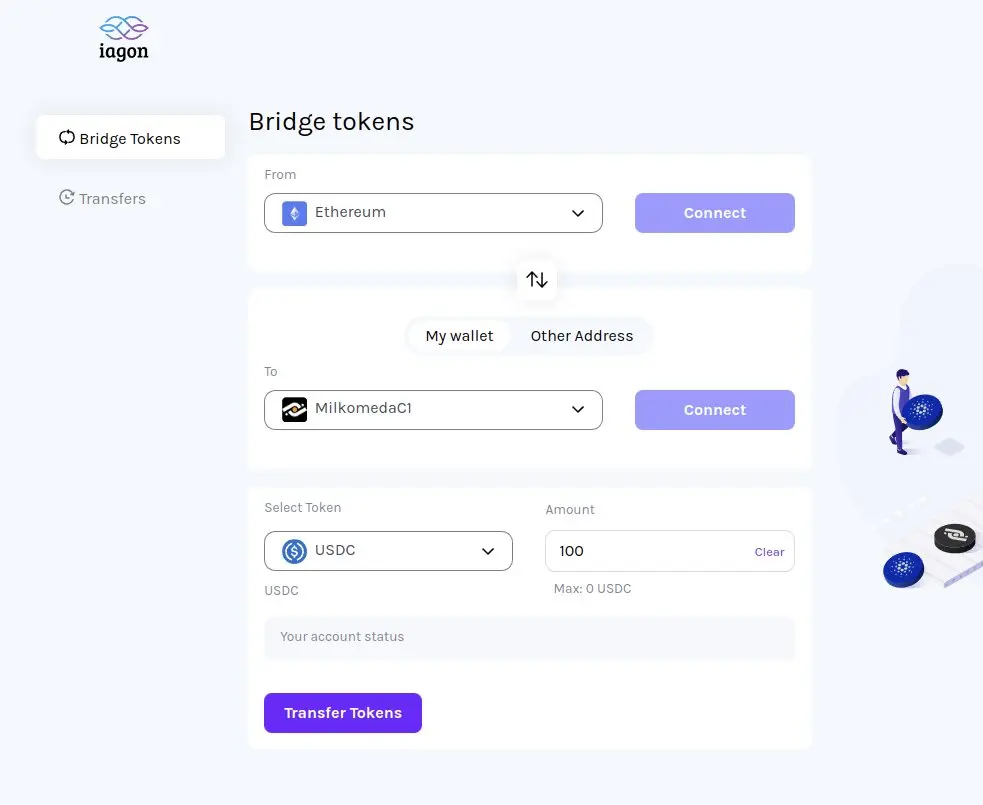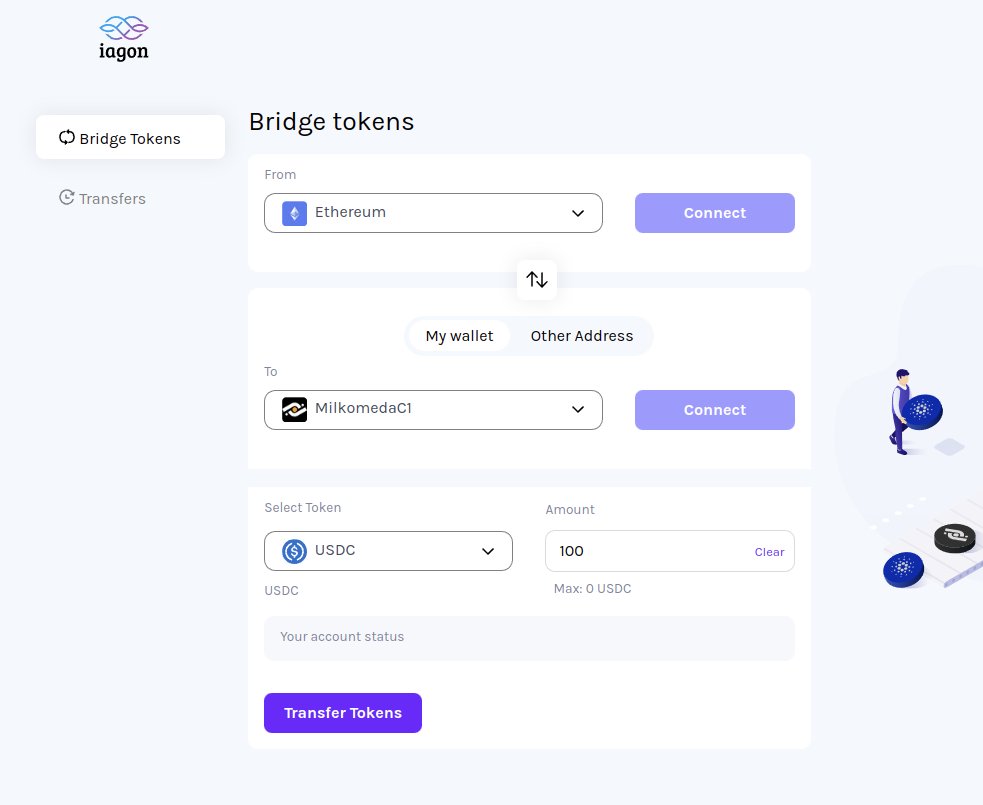 After users have the required tokens for the swap, they can move forward to the bridge page and connect their Cardano wallet. This can be done with their Nami or Flint wallets. The users will be able to send their ADA to the address provided after choosing Milkomeda C1.
The Lagon Token Bridge is presently in a beta test state. But the state already serves the purpose of converting the tokens on the Cardano and Ethereum blockchains. The platform allows users to swap ERC-20 IAG tokens for native Cardano tokens in both directions. The Milkomeda sidechain powers the bridge.
Since its inception in 2015, Cardano's ecosystem has come a long way. It became a prominent player in the DeFi industry after the Alonzo hard fork, which enabled the construction of dApps and smart contracts.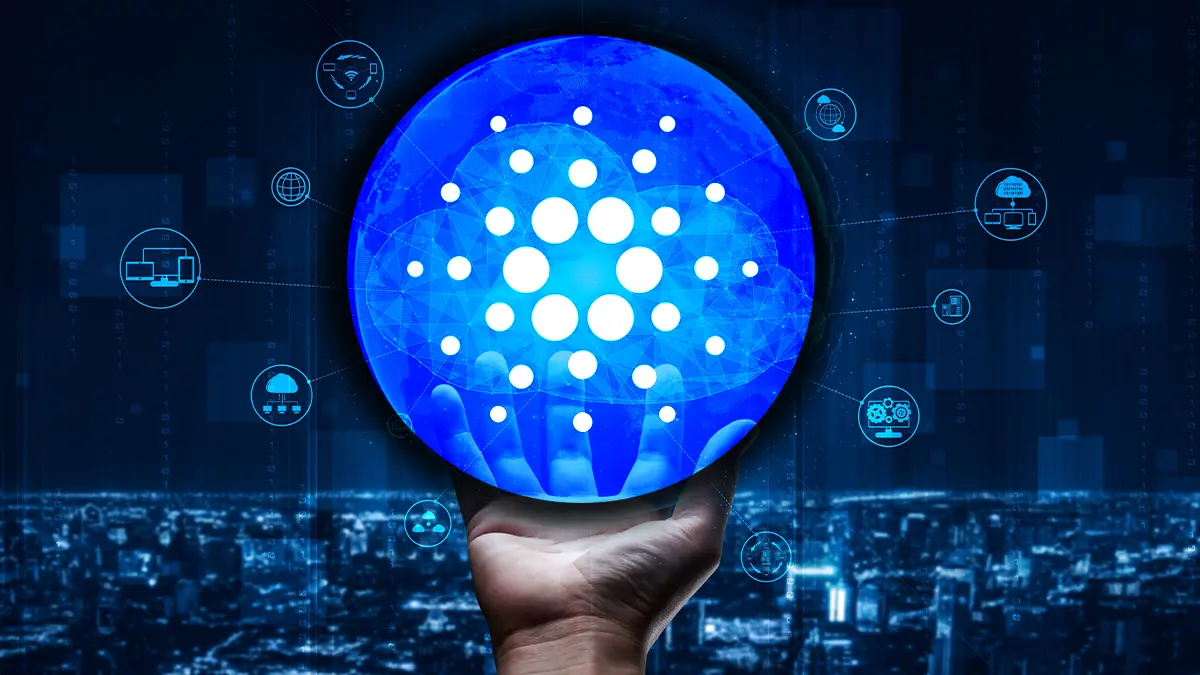 Cardano's development effort has reached new highs as the next hard fork approaches. The index had fallen significantly in early May, but as the Vasil Hard Fork event approached, it began to increase again.
Vasil is projected to make significant changes to the network's throughput, the latency of block transmission in Plutus smart contract languages, and the blockchain's "diffusion pipelining."