The last few months of 2021 weren't kind to Cardano. The market's once third largest coin currently occupies the sixth position, with its market cap shrinking down to $44 billion.
ADA's price peaked at $3.1 on 2 September, but it was all merely a one-day show. Post the Alonzo hard fork and smart contract launch in September, most people from the community expected the alt to continue its uptrend on the charts. Nonetheless, they did not act as catalysts.
It has been almost 4 months now, and the alt has lost close to two-thirds of its value. In fact, Cardano was seen exchanging hands at $1.315 at press time.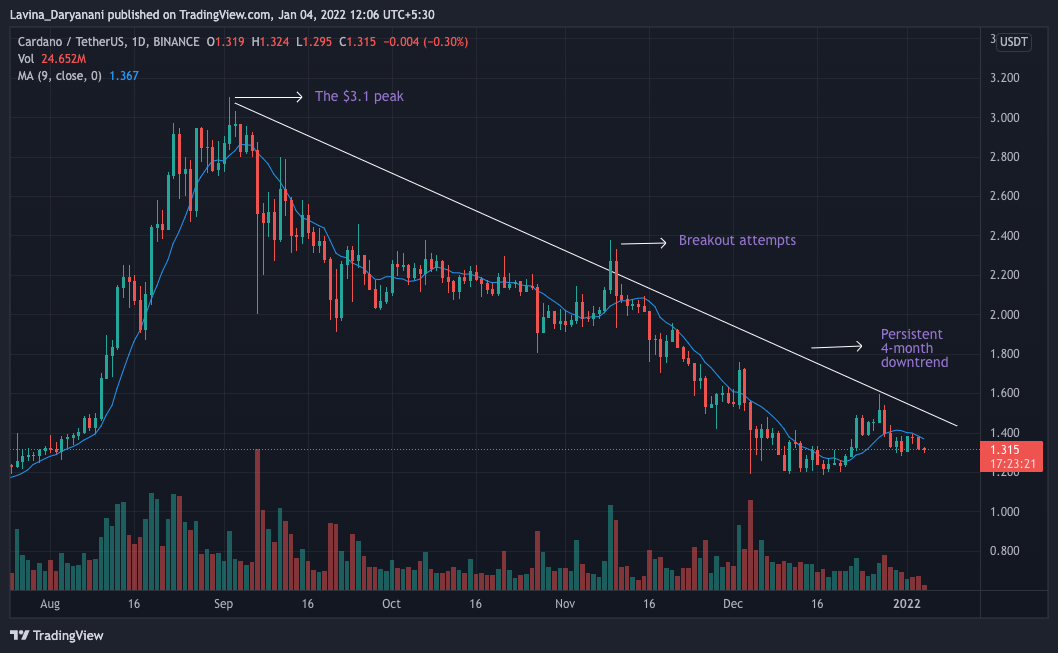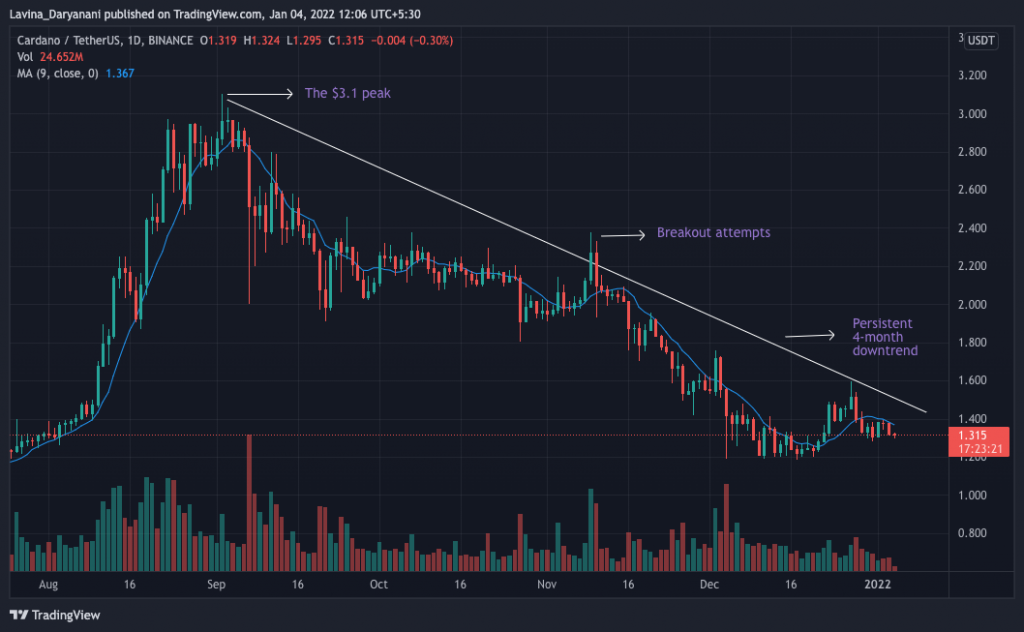 The fizzled out hype of Cardano
At this stage, it wouldn't be wrong to claim that the hype associated with Cardano has withered away.
The number of transactions being carried out on Cardano's blockchain, for starters, hasn't been that impressive of late. Consider this – Over the past 15 days, the transaction count has largely revolved in the 100k to 150k bracket. In fact, it dipped to 70k around Christmas and was seen hovering around the 93k level at press time.
Well, a few claim that it would still take some more time for Cardano to find its feet in the smart contract space, while the rest believe that the network wouldn't be able to maintain its relevance with time. Well, only time can tell people from which side of the spectrum is right.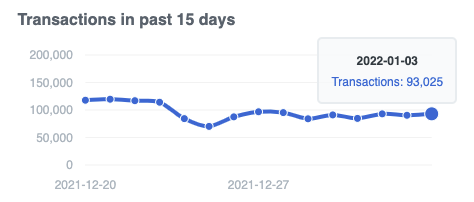 Owing to its unimpressive performance in Q4 '21, Arcane Research's recent research report stated,
"2022 prediction: [XRP and] Cardano will fall out of the top 10 cryptocurrencies by market cap."
Well, it is a known fact that Cardano has taken its development game quite seriously when compared to most other protocols in the space. It undoubtedly has a lot of growth potential. But things would, in most likelihood, be quite tricky for this alt in the short run.
The state of its metrics too advocated the same. For instance, the number of large transactions involving ADA tokens has massively dunked since the beginning of this year. Now, transactions usually correspond to both the buy and the sell-side and a rise in the same doesn't always assure a hike in the price.
Nonetheless, as can be seen from ITB's chart attached below, whenever this metric has peaked, ADA's piece has created a local high. So, at this juncture, it is quite essential for the large transaction count to pick up the pace.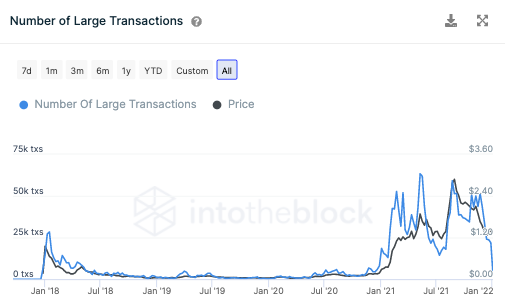 So, until and unless the ADA market remains dry, it wouldn't make sense to expect any sort of action on the alt's price chart. Parallelly, the fundamentals also need to get strong going forward to shield the alt's long-term future.