According to Santiment, the cryptocurrency analysis firm, Hex (HEX) and Cardano (ADA) are seeing a rise in whale activity. Santiment noted that transactions over $100k are historically associated with upcoming price shifts. However, both HEX and ADA have failed to rally following the whale activity spike. Alongside the former assets, Shiba Inu witnessed increased whale activity as well. SHIB, however, has rallied 19.3% in the seven-day chart.
In the last 24 hours, Cardano (ADA) has fallen 2.4%, while HEX has fallen 5.7%. The lack of any positive price movements for both projects is surprising, given their historical whale data. According to the analysis, ADA had the highest whale transactions since May 11th, 2022. On the other hand, HEX had the most whale transactions since Nov. 6th, 2022.
Why did SHIB rally, while Cardano, HEX did not?
Shiba Inu (SHIB) is very popular among Ethereum (ETH) whales. A majority of SHIB in circulation is in the hands of a few big wallets. Therefore whale movements instantly have an impact on SHIB's price.
On the other hand, Cardano (ADA) and HEX (HEX) are held by both retail and whale wallets. Therefore, whale activity might see a delay to be reflected in their prices. Hence, an ADA and HEX rally may be imminent but slightly delayed.
Nonetheless, it should be noted that HEX has rallied by 40.5% in the seven-day chart. Moreover, the token has rallied by up to 68.5% and 56.6% in the 14-day and 30-day charts respectively.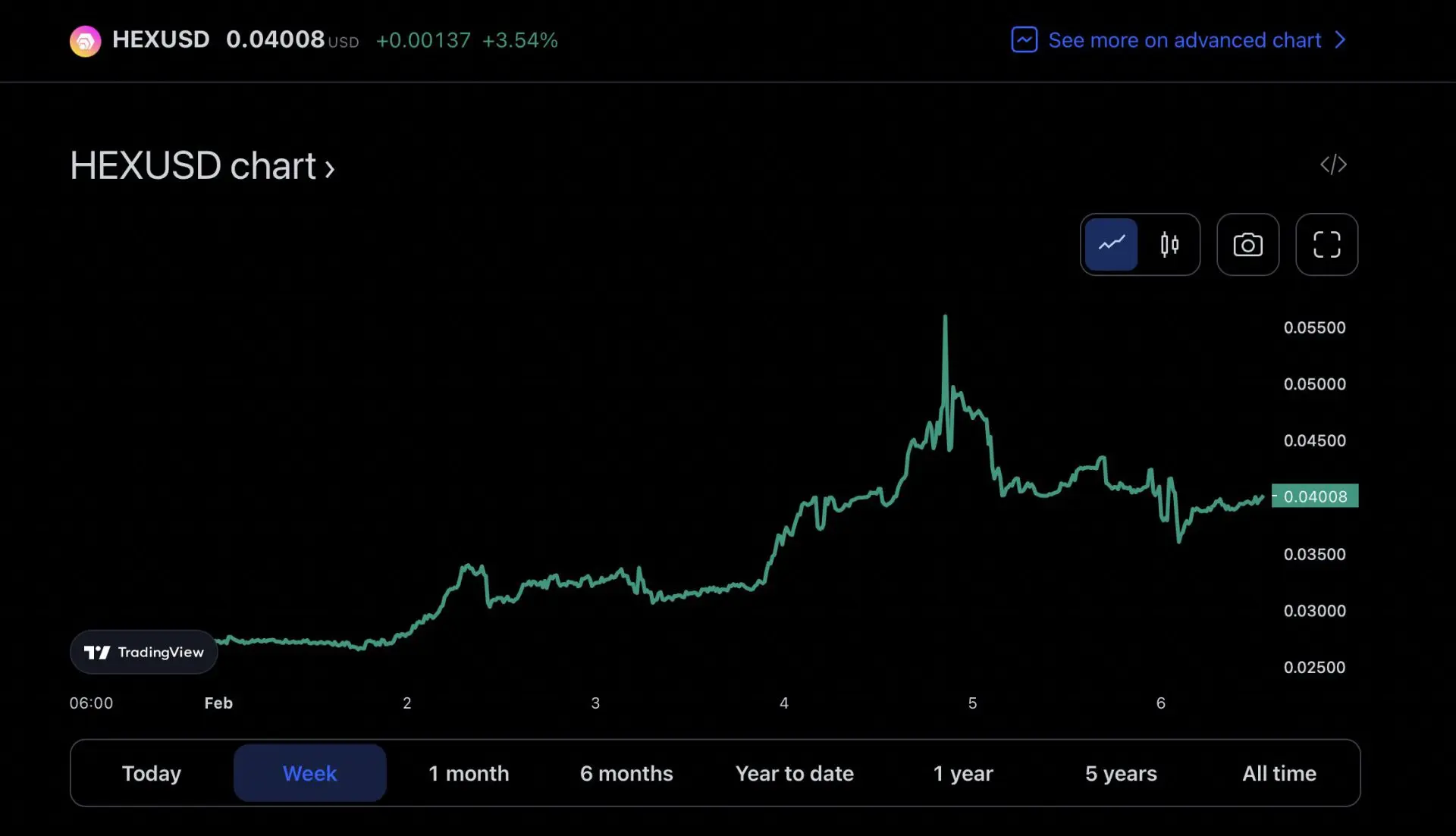 However, HEX is yet to react to the latest spike in whale activity. There is a possibility that we will witness a delayed rally for both Cardano (ADA) and HEX). At press time, HEX was trading at $0.03873614, down by 0.5% in the last hour. Meanwhile, Cardano (ADA) was trading at $0.389786, down by 0.8% in the last hour.