During the early hours of Friday, a host of coins from the top 100 list had noted double-digit gains. Consequentially, the aggregate value of all the assets from the crypto space stood at $1.3 trillion, after noting a 14% rise over the past day.
Cardano, the seventh-largest altcoin had appreciated the most among its other top 10 counterparts. After registering a 32% pump in a period of 24-hours, ADA's valuation stood at a hoisted $0.576 at press time.

ADA's short-term pump is impressive, but the question that matters at this stage is whether or not the alt would be able to sustain around the same levels?
Well, from the technical perspective, there isn't much room for a further upside. ADA has two immediate resistances—one around $0.61 and the other around $0.64, coinciding with the 200-day MA. Earlier during the day, the alt rose to a high of $0.6094 but was couldn't go any further, indicating that the resistances were pretty much in play.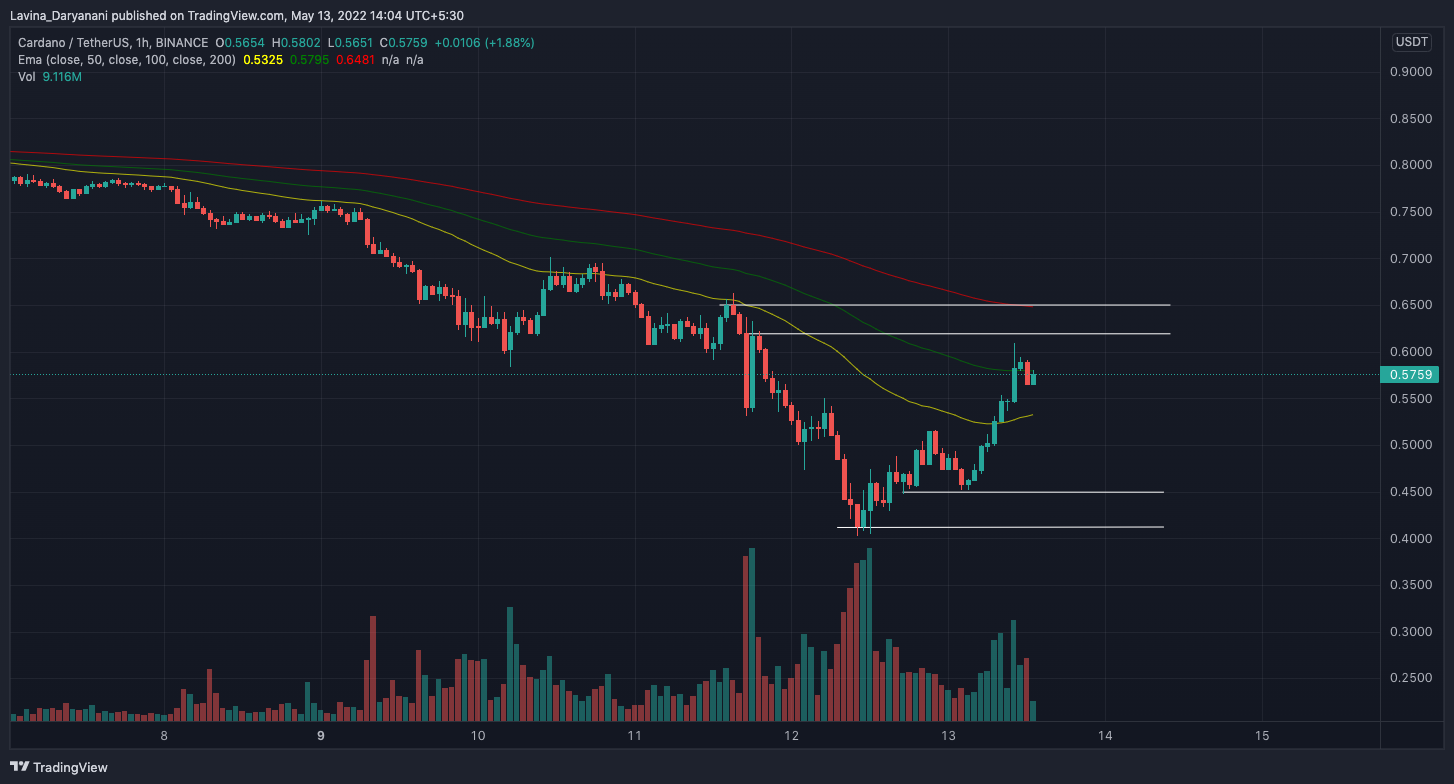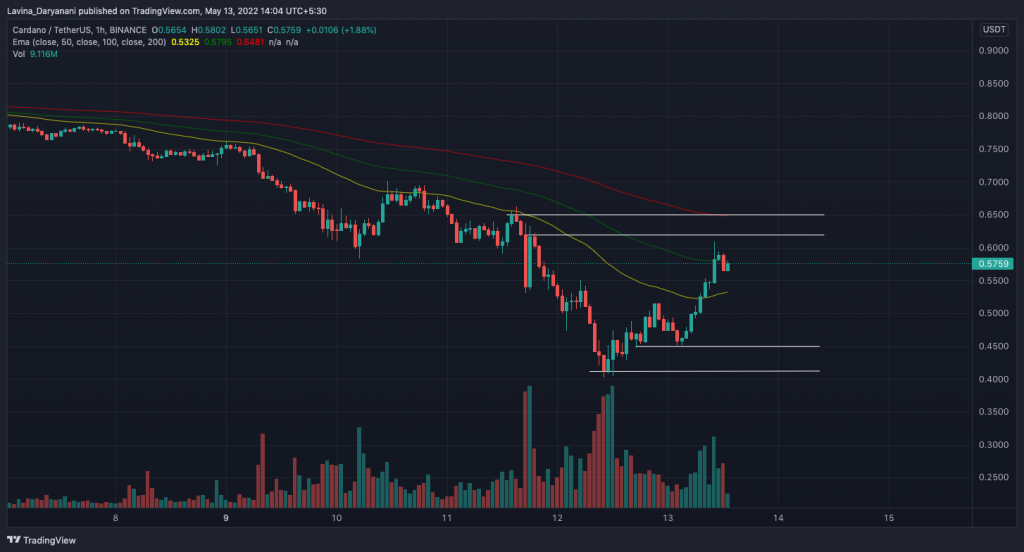 So, is Cardano's pump merely a dead cat bounce?
Well, per the state of the metrics, looks so.
Price pumps, whenever accompanied by rising volumes indicate that the developing trend is strong because. However, as far as ADA is concerned, its trade volume has shrunk over the past day, indicating the lackluster interest of market participants in ADA.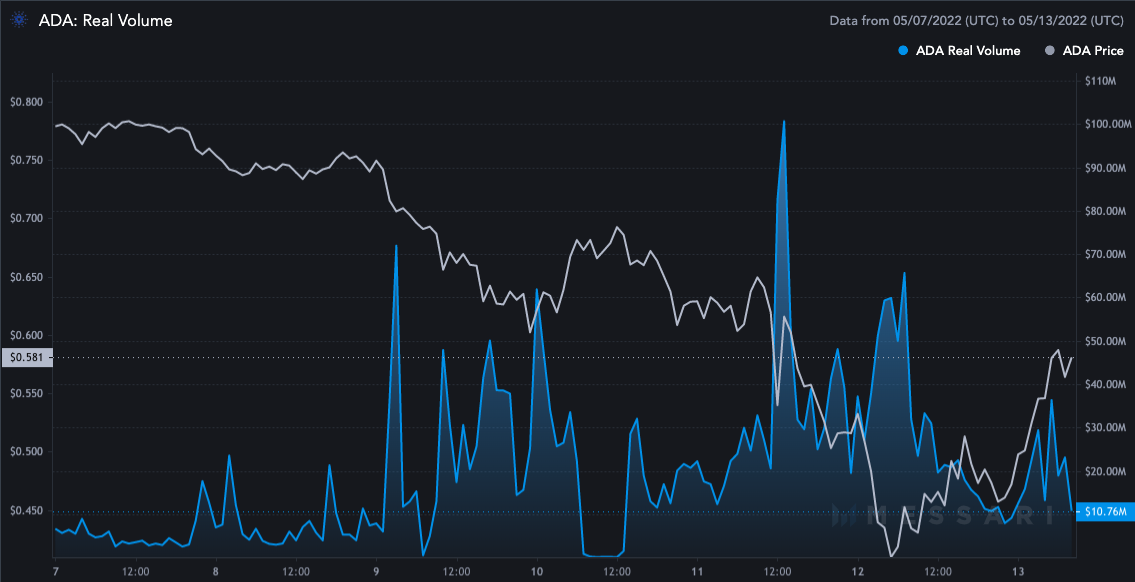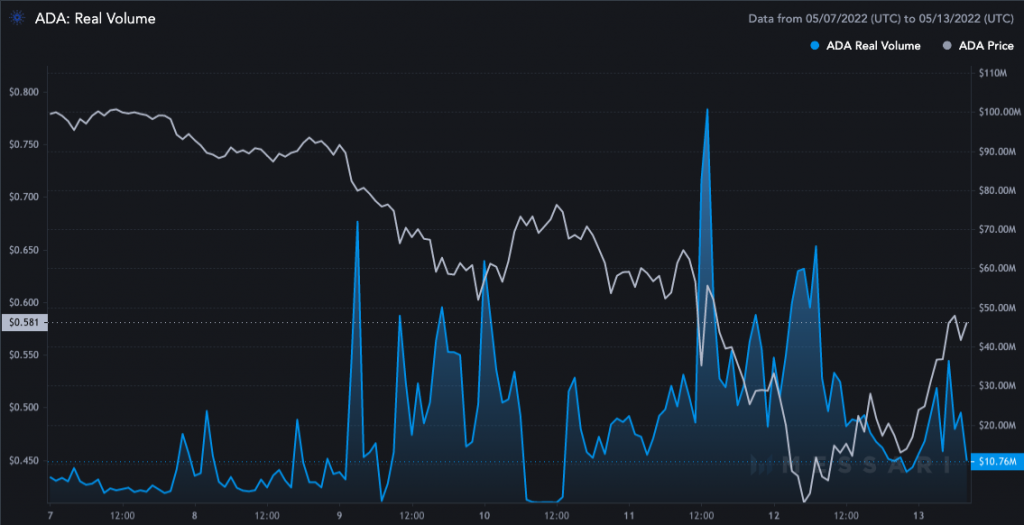 Further, amongst the trades that were taking place, the sell-side ones had more weightage when compared to the buy-side, re-emphasizing the bearish narrative. Over the past 3 hours alone, for instance, 11.34 million additional ADA tokens were sold than bought.
Further, per LunarCrush's screener, the crowd's bullish sentiment associated with ADA had also noted a 1% dip, supporting the non-optimistic thesis.

So, if the rampant selling continues, then ADA could fall back as fast as it rose. In an event of the same, market participants can keep an eye on previous supports around $0.45 and $0.41.