With the broader market in its recovery mode, alts like ADA have started faring decently well. Over the past 7-days, Cardano's native token has registered a 14% incline. As a matter of fact, Cardano is not merely dancing to the music of Bitcoin and Co. Its fundamentals have sharpened over the past few days, indicating that its recent incline is well-backed and organic.
Consider this: At the beginning of last week, Cardano with great difficulty managed to settle 50k transactions on its blockchain. Since then, however, it has been able to up its game and almost double that number. Per data from Cardanoscan, the number stood at the brink of 100k on Wednesday.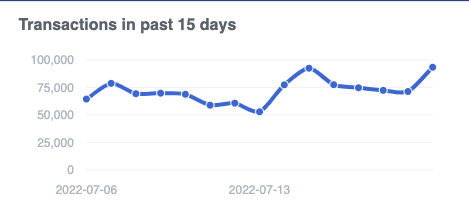 In fact, when compared to its peers, Cardano has been standing quite tall. Over the past 24 hours Cardano has been able to settle more than twice the amount of transactions on its chain when compared to that of Ethereum [$10.02 billion v. $4.85 billion].
Alongside, the active addresses have also substantially inclined from their weekly lows and currently stand close to 90k. An address, as such, is considered to be active when it becomes a direct participant in a successful transaction. So, the higher the number, the better, for it indicates that brewing participant activity.

Path ahead
Even though Cardano's landscape looks quite encouraging, the path ahead for ADA's price seems to be quite challenging. Participants have started relishing gains by dumping their tokens. Per ITB's data, sellers clearly have an upper hand over the buyers today.

Yesterday, in fact, ADA broke past its 50 EMA [red] on the daily time frame. The same was seen as a welcoming sign. However now, with the bearish bias intensifying, the token has slipped below the same. So now, if the same sentiment persists, then participants can expect ADA to dip by around 15% from its current level of $0.48 Thereon, if bulls do not step in, the next major support around $0.33 would come into play.
However, if things revers over the next couple of trading sessions and a re-break out happens, then traders can expect ADA to incline all the up to its 100 EMA at $0.6, if it successfully passes the $0.557 hurdle mid-way.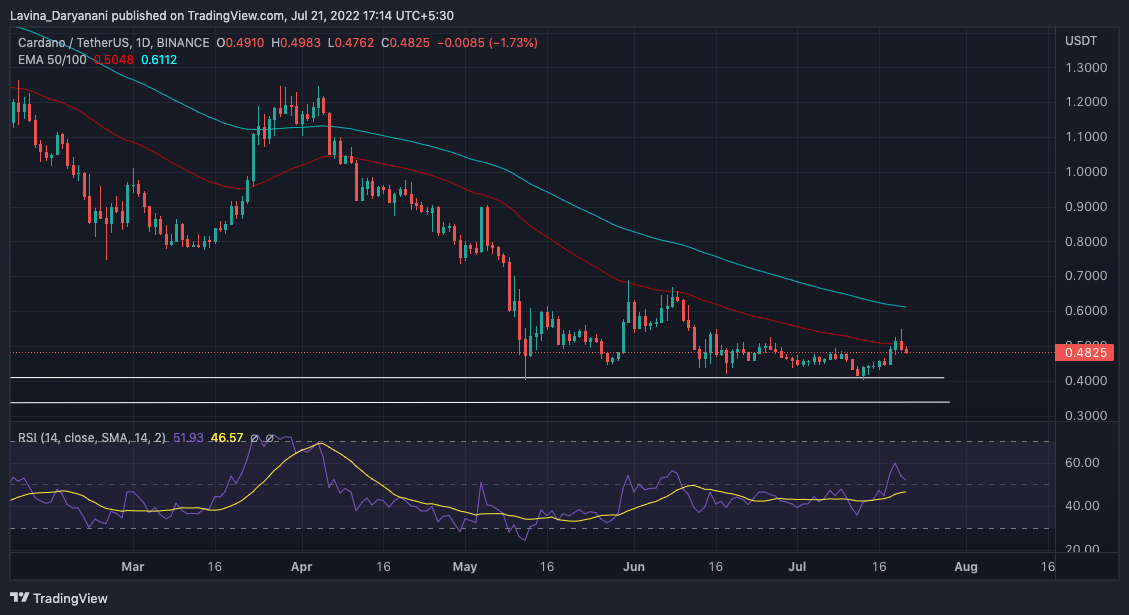 The community, however, remains to be quite optimistic about ADA's price action. Analyst Lark Davies, for starters, feels that the Vasil hardfork date announcement could act like a catalyst and aid ADA 'rip.' He tweeted,
"… now we just need Charles to announce the date of the Vasil hard fork and this puppy will rip!"
As such, the upgrade is set to happen towards the end of this month, but no official announcement with respect to a precise date has been made yet.
Alongside, the real-world use cases of Cardano improving, people from the community believe that it could stand at the forefront by 2030.
Read More – Buggy delay: Is Cardano's Vasil Hardfork roll over frustrating Hoskinson?