Celsius Network was the latest crypto firm to face the brunt of the ongoing crypto winter. The firm and its mining unit have recently filed for chapter 11 bankruptcy, and this came moments after the company paid its debts to Compound and Maker and cleared its Bitcoin loans earlier this month.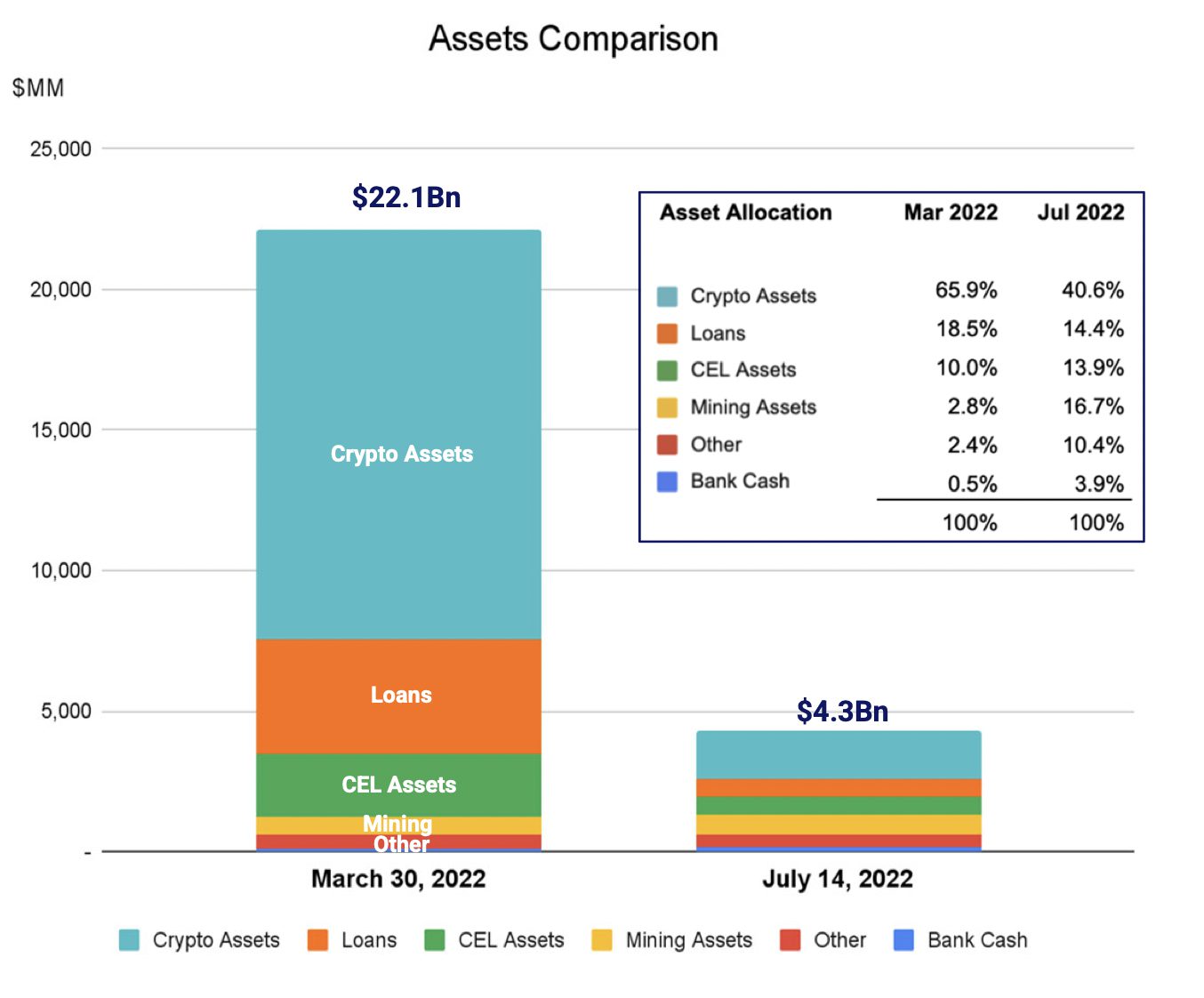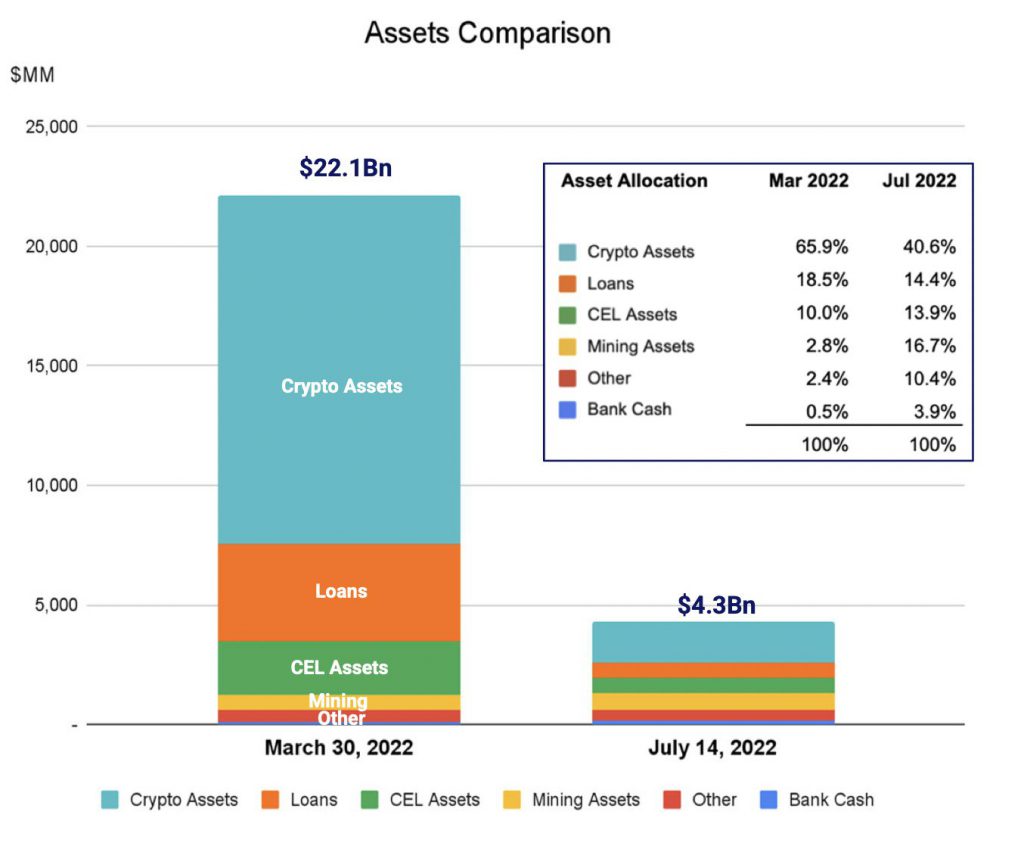 Nonetheless, the bankruptcy was a way for the company to protect itself while strategizing a restructuring plan. As revealed by the filing documents, Celsius had liabilities of $5.5 billion. Of this, a majority is owed to their customers, amounting to a whopping $4.7 billion.
However, the firm has revealed its restructuring plans in light of its court hearing.
Celsius Network's Protective steps
The company has revealed that it has broken away from most positions where it borrowed and posted collateral to a third party. They also revealed most of the keys to their crypto assets are stored on Fireblocks, and the firm is not relying on intermediaries to hold their keys.
Additionally, Celsius has halted new loans, coin swaps, and coin transfers among customers. They have also frozen loan accounts and have stopped liquidating any loans. Moreover, the firm has suspended any new investment activity, including staking assets on other protocols.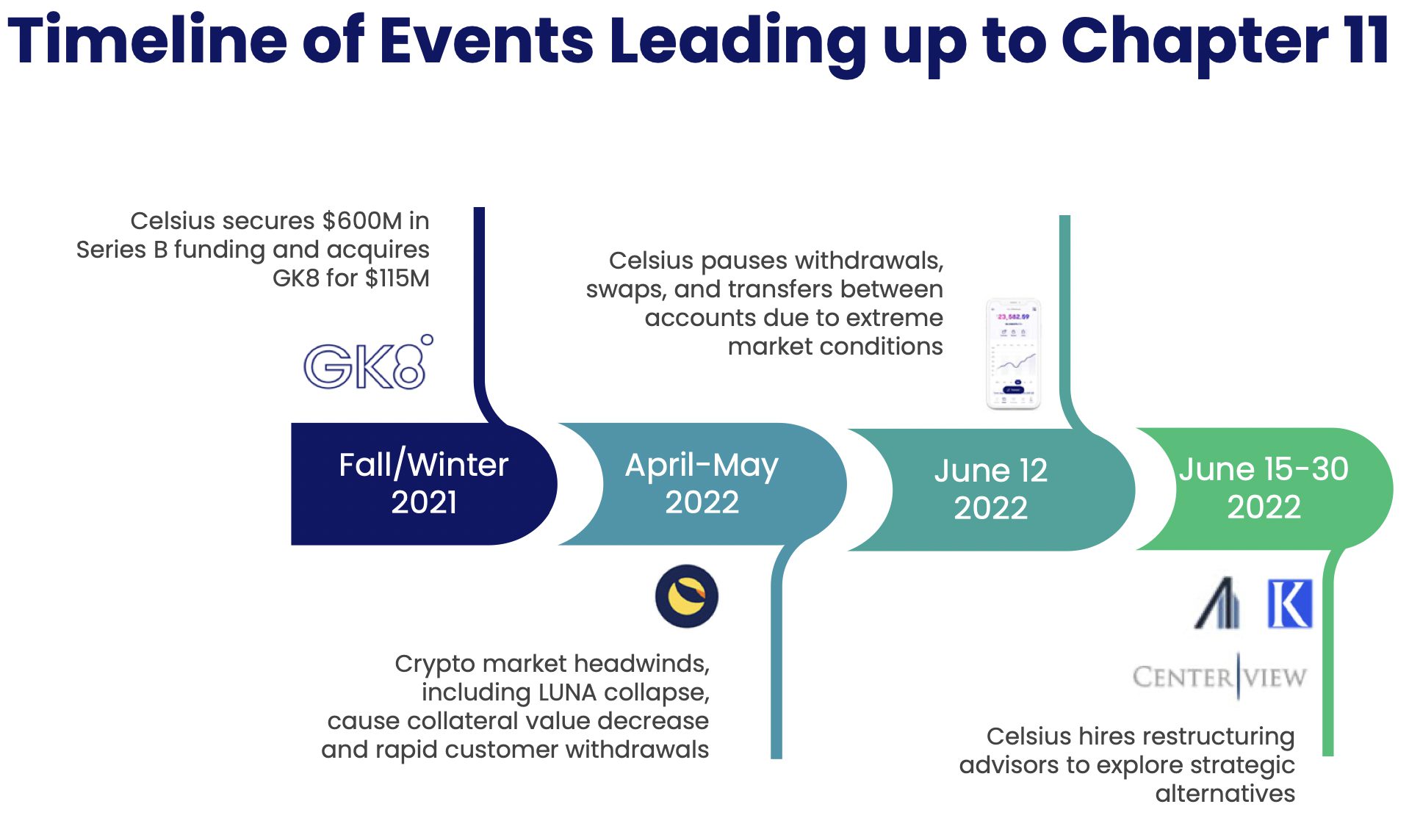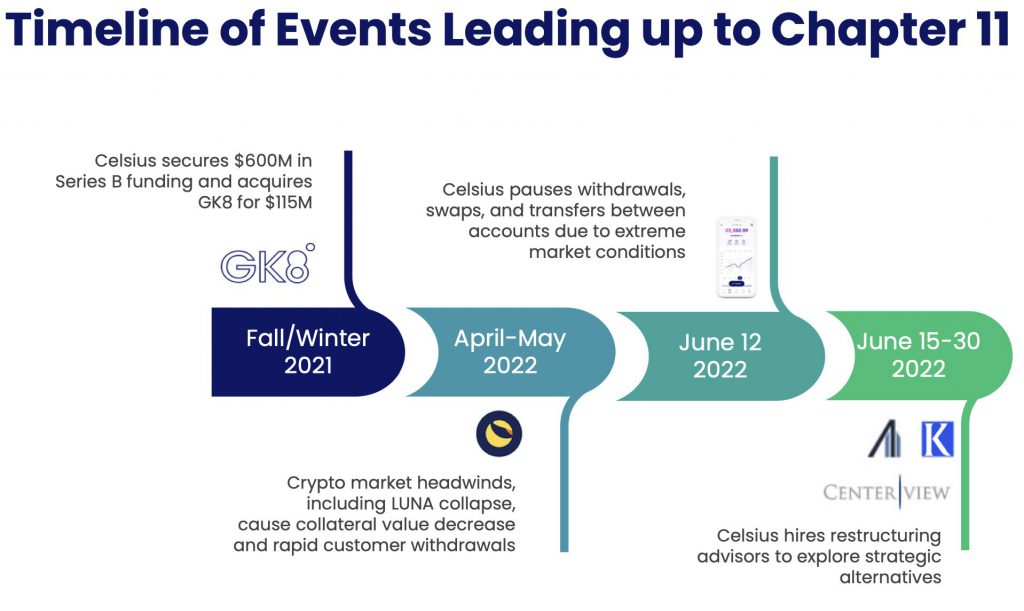 Restructuring Steps ahead
Besides the steps taken above, Celsius has also revealed its plans to restructure the company.
Now, although Celsius's mining unit has also filed for bankruptcy, it is still operational. Of the nearly 80,000 mining rigs under Celsius, ~43,000 are still running. The company plans to use Bitcoin from its mining activities to repay its debts.
The company is also considering asset sales and third-party investment opportunities. Now, the mining rigs are also a part of their assets, and selling those can impact the already falling mining rig prices.
Lastly, the firm may provide customers with the option to recover cash at a discount or remain long on crypto. This seems like a harsh option, and many will not be pleased with the same.
Regardless, Celsius is in a tight spot. The firm will have to go out of its way to regain the trust of its customers. Time will tell how things pan out for the company. Pulling out of the winter could give the company a much-needed break.