Centicoin is a Bitcoin Wallet that tracks payments sent from external applications. It functions like an online ledger that tracks payment from external applications. The wallet is a smart cryptocurrency wallet for those looking for reliable and secure online wallet solutions for Bitcoin. The wallet charges zero fees, is very reliable, and is the fastest Bitcoin wallet in transacting; what better cryptocurrency technology than this, 'Centicoin Bitcoin Wallet'?
No Transfer Fees
Once the user reaches a minimum withdrawal capacity, the wallet charges zero transfer fees for sending Bitcoin to an external wallet.
Fast Transactions
Cryptocurrency transactions in most networks are very slow because processing a single transaction requires time. It is amazing how cryptocurrency technologies are evolving, therefore, allowing for faster transactions. The payments do not send a pending confirmation message like traditional wallets but arrive instantly; they are sent through the off-chain ledger.
Allows for Mass Payment of Transactions
Few wallets allow for mass payment of transactions. Centicoin allows users to send hundreds of transactions at the same time, and the transactions also happen at once with no added code but with a single click of a button. However, this feature is coming soon.
Centicoin Bitcoin Wallet creation
The creation of the Wallet is instant. The only thing required is a Gmail email address.
Go to your browser and search for Centicoin.
2. Click the first link that appears. It will give you a warning because the site has no HTTPS protocol. Click Advanced, then click a link that appears below saying proceed to the next page.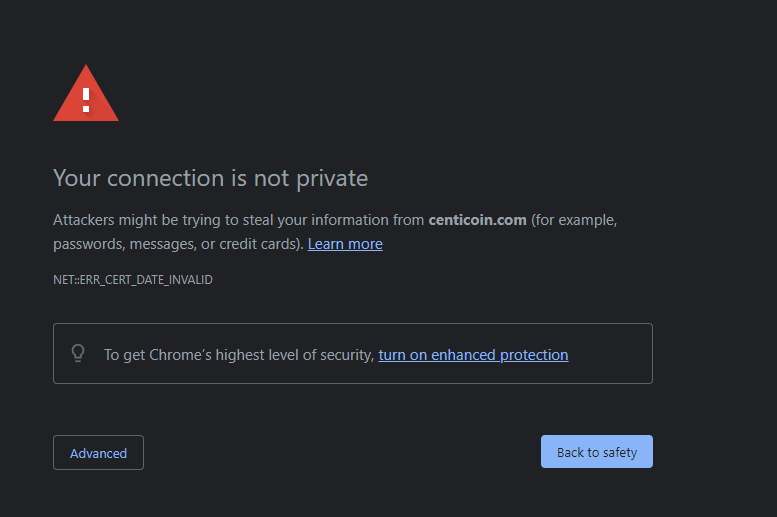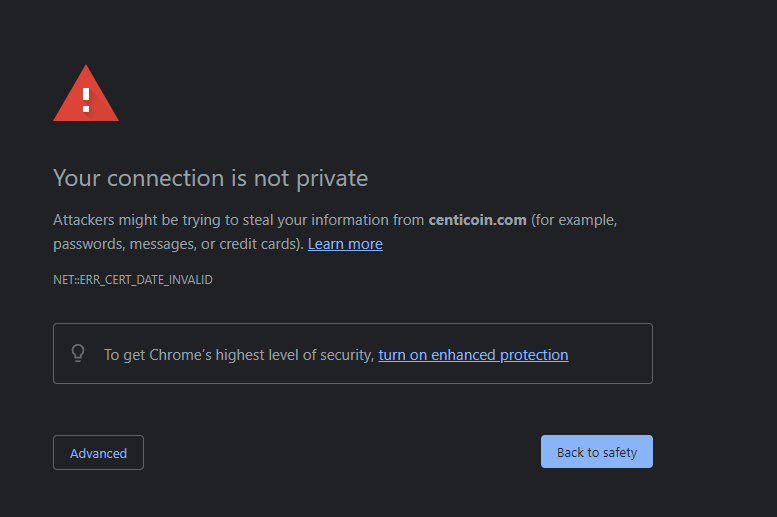 You can also download the application on an external site, App Geyser. Download and launch the application. Scan the QR code to sign in if you have already registered using the official site.
4. The site has a presentable and informative dashboard. The user interface is very simple and interactive. Scroll down on the site to go through information about the wallet.
5. Click Sign in or Register to proceed.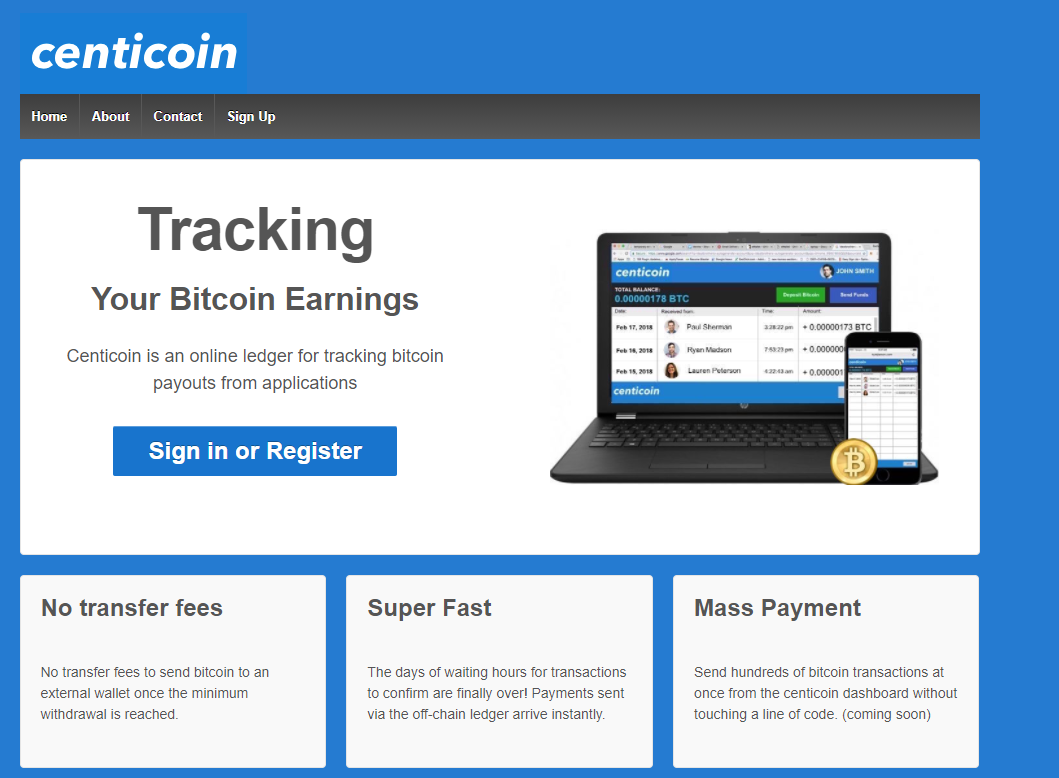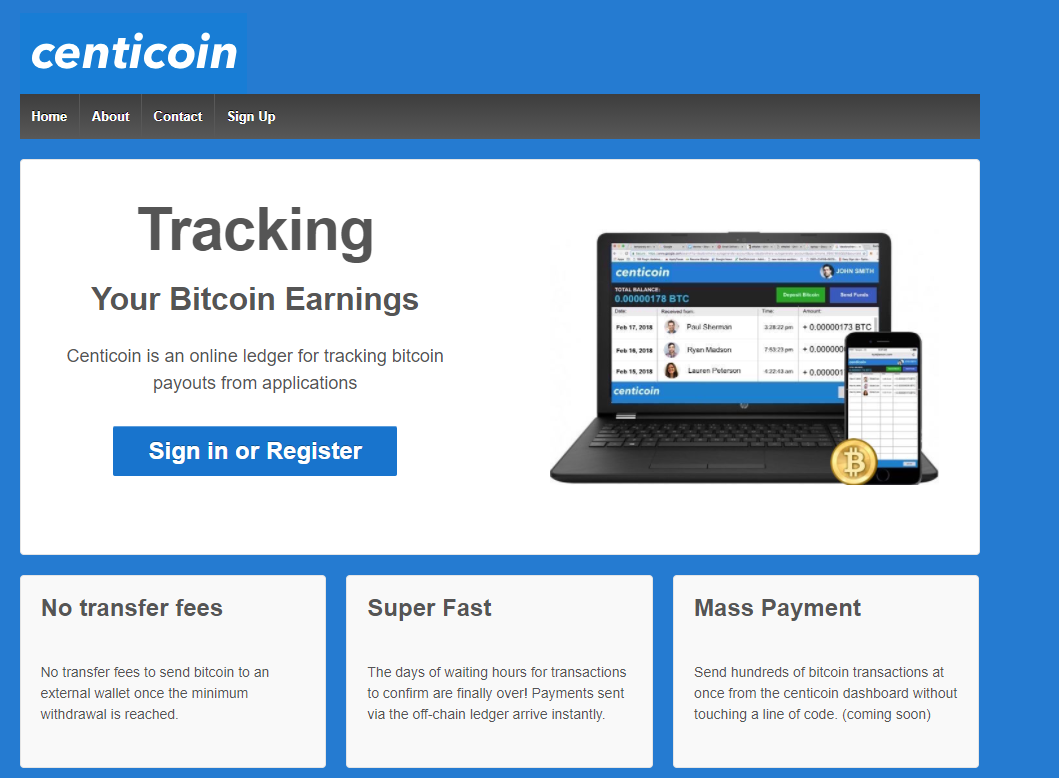 6. The registration process will ask for your Gmail address; key it in.
7. Input your mobile phone number and password too.
8. Centicoin will send you a confirmation email. Open Gmail and click confirm. Centicoin will also send you a confirmation text, key in the code, and then proceed.
Save the password somewhere safe if you will not remember it, however, it is advisable to use a secure password that you can remember.
9. Sign in to your Centicoin wallet.
10. Congratulations! You can now use the wallet.
Centicoin Bitcoin Wallet for the Future
Gas fees in the bullish market are very high, and most users fear to trade because users incur huge costs when cashing out of profits made. Therefore, it is fit to say that Centicoin is a 'miracle wallet'. Even though the wallet only lists Bitcoin for now, we hope the technology will advance to other coins. Centicoin is the future wallet of the cryptocurrency community because we are all looking forward to a zero-day transacting fee in cryptocurrency