Cryptocurrency scams are widespread, and numerous unsuspecting investors become victims of fraudsters. These scams typically take place through phishing links, unauthorized access to digital wallets, or fraudulent direct messaging impersonating customer support and requesting seed phrases.
Also read: Shiba Inu: 68% of SHIB Holders Are in Loss
Some scammers also take control of the social media accounts of prominent cryptocurrency businesses to promote scams. In a recent attack, Circle's chief strategy officer's Twitter account was taken over by scammers.
Also read: Blockchain in the Crosshairs: How Congressional Privacy Proposals Threaten Innovation
Circle states that an investigation is underway
Circle stated in a tweet that the Twitter account of Dante Disparte, chief strategy officer (CSO) and head of global policy, was compromised. The hacked account already began promoting fake loyalty programs after the takeover.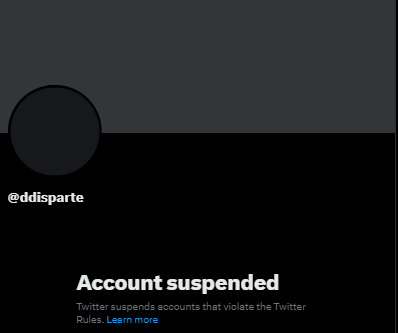 At press time, the Twitter account has been suspended, and the posts are no longer visible. Circle also warned in the tweet that any links shared by the account are scams. The stablecoin issuer also stated that an investigation regarding the situation is underway. The news. USDC is trading at $0.9993 at press time, according to CMC data.
Also read: Dogecoin: Is the Twitter Dream Over for DOGE?