Its 2023 and stablecoins continue to remain a hot topic of discussion. Earlier this year, Binance USD [BUSD] made quite some noise after falling under the radar of the U.S. government. Circle USD Coin or USDC followed suit as it lost its $1 peg with the collapse of several financial institutions.
According to Messari statistics, Circle has taken around 3.9 billion USDC out of circulation since March 10, bringing the total amount in supply to 39.5 billion USDC. Circle did add coins to the circulation, but was significantly fewer than it burnt.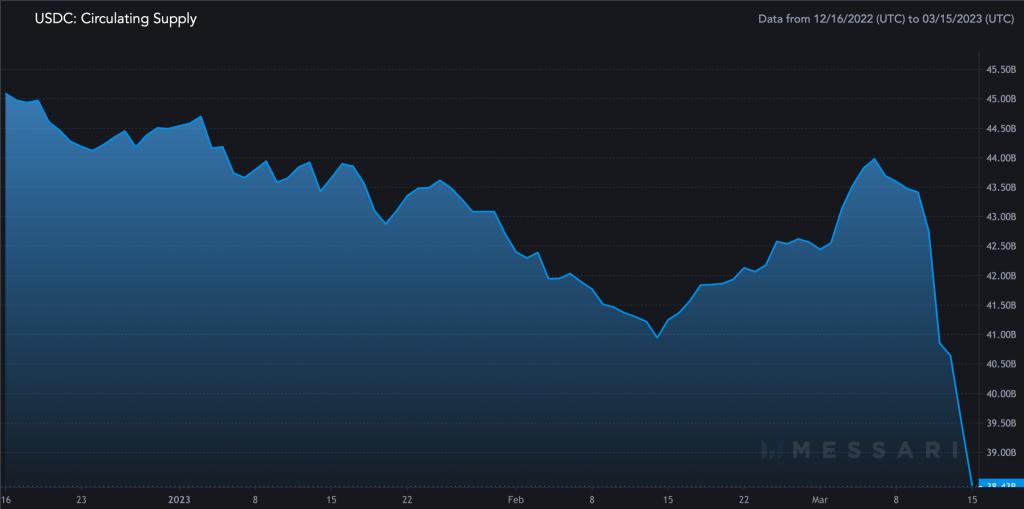 In addition, Circle released a blog noting that it had redeemed $2.9B USDC and minted $0.7B USDC. After plummeting to a low of $0.8774 over the weekend, USDC was trying to regain its $1 peg. At press time, the stablecoin was trading for $0.9985 with a 0.08% daily drop.
Further elaborating on the way forward, Circle said,
"We have more to do here, including adding new transaction banking partners with 24/7/365 capability, and we will keep our community posted on our progress."
Circle CEO hopes to make USDC the safest dollar digital currency
Circle CEO, Jermy Allaire recently appeared on Bloomberg Markets addressing the situation that is currently at play. The failure of the Silicon Valley Bank put the $3.3 billion fund held by Circle at stake. In the latest interview, Allaire affirmed that the firm will be "able to access" the funds.
He also noted that this scenario was a demonstration of how stablecoin issuers could protect their assets from the failing banking system. He added, "if not everything, very close to everything was able to clear" from the failed lender. The firm is also working with several banks to create a dollar market infrastructure that makes USDC the safest in the space.