ClashPets is a metaverse-based NFT gaming experience that is both entertaining and engrossing. It incorporates all of the characteristics we've grown to love about NFT gaming while also adding finesse and simplicity, making NFT-metaverse gaming accessible to everyone with varying degrees of blockchain knowledge. The ClashPets gaming experience will greatly extend the user population, contributing to the thriving digital asset play-to-earn market.
ClashPets is a free game with a powerful play-to-earn structure that anybody can access and play. Holders of ClashPets NFTs benefit the most from this ecosystem, as they acquire greatly improved play-to-earn abilities, exclusive access to regions in the metaverse, and governance over future developments, among other things.
ClashPets are distinct and self-contained, necessitating genuine relationship-building tactics before they join users' team. Understanding how to form a bond with a ClashPet and gain their trust will be crucial to users' success.
There will be a total of 100,000 ClashPets available for minting. Passholders are entitled to 30 000 pets (3 pets per mint). On secondary mint, 70 000 pets will be distributed to the general public.
ClashPets' NFTs
As the company rolls out its in-game mechanisms, the team will print 10,000 ClashPets passes, at 0.2 ETH each, that will guarantee customers 60+ NFTs over the following 12 months. These passes grant access to forthcoming in-game NFT Pets, PFPs, Land, Farm Seeds, and Marketplace products through airdrops.
The project will have a raffle allow list for 10,000 passes, and holding the pass will allow users to get airdrops without needing to be active or participate in a gas battle.
Users who purchase a Genesis pass will receive 60+ NFTs, allowing them to fully immerse themselves in the ecosystem without the need to purchase additional drops or mints.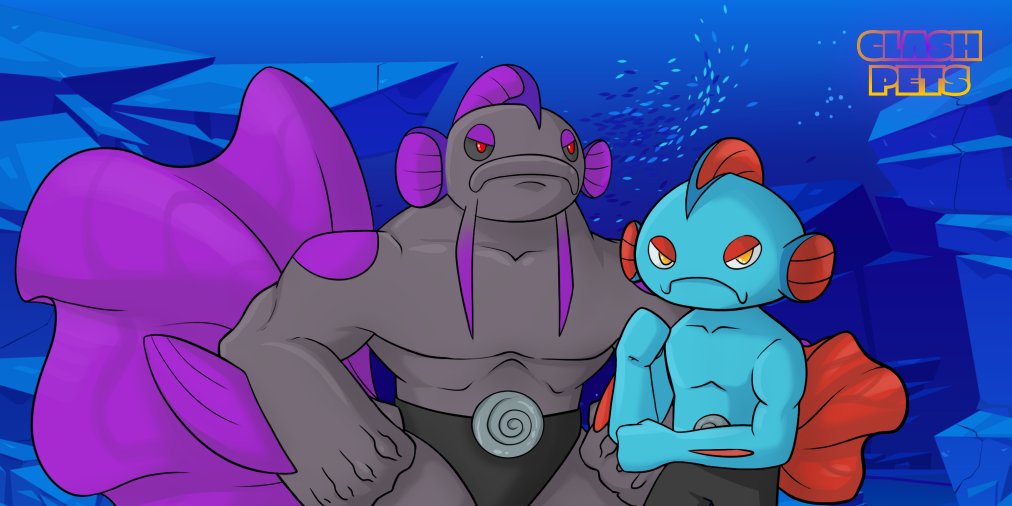 Utilities
The user will receive 3 ClashPet NFTs for each mint. This gives the user adequate time to plan a strategy or learn while fighting. ClashPets come in a variety of element categories, such as ghost, water, fire, earth, ice, wind, and so on. The fighting mechanism is meant to be 3v3 so that everyone who has been minted may participate.
At the start of the game, each user will be given a trainer NFT; this handler will serve as their in-game identification, and users will be able to alter their appearance using PFP. Users of Minted will get a genesis mint PFP, which is a one-time PFP available just during the inaugural release.
Warp Watches are used to bring clash pets into combat and into the users' travels. They may be called at any moment and will warp back when finished. Users will be able to keep track of which ClashPets they have encountered as well as which ones they have yet to acquire using the warp watch.
Roadmap
ClashPets has a clear roadmap laid in front of them. The company plans to mint their game passes on the 27th of May, 2022. By Q1 of 2023, the team plans to release private demos to NFT holders. The Roadmap is listed below:
Q2 Mint 10000 Clashpets Passes
Q2-Q3 Token
Q3 Farming system
Q3 Battle system
Q3 Clashpet Leasing system
Q4 Breeding Chambers
Q4 Purification Chambers
Q4 Land Ownership
Q4 Academy Trainer PFP & Warp Watches
Q4 Voting
Q4 In-game Marketplace
Q1 2023 Private demo to NFT holders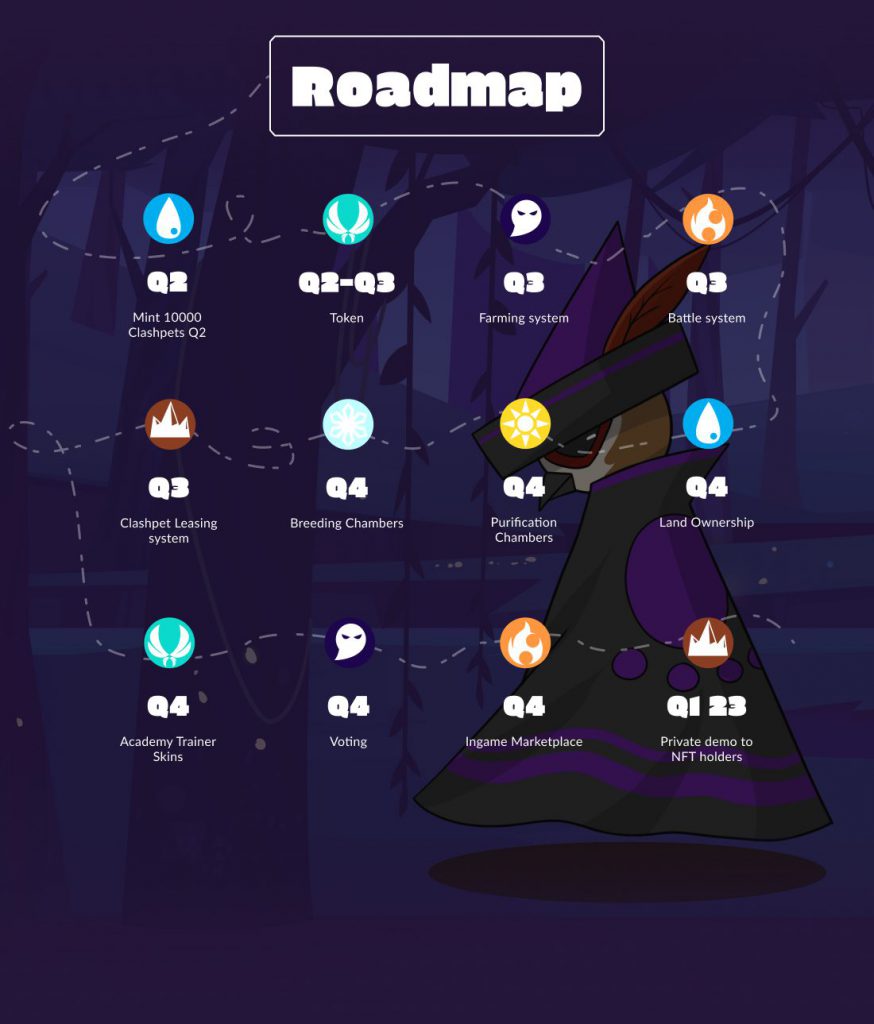 For additional information, users can visit their official website, Twitter, join their Discord server, or read their whitepaper.
DISCLAIMER: THIS IS A SPONSORED ARTICLE.