The Dogecoin [DOGE] community grew restless following the addition of Ethereum [ETH] on Twitter's tipping jar. Following this, the co-founder of the OG meme coin, Billy Markus started a whole new hashtag "#DogeTwitterTipJar". Along with this, the community even formulated a petition pushing Twitter to incorporate DOGE.
A petition titled, 'Add Dogecoin Wallet Support to Tipping Feature on Twitter' began six days ago and has already managed to garner close to 6,000 signatures.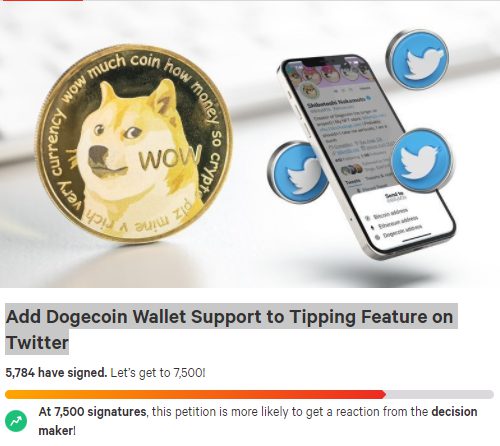 The community also believes that Dogecoin would emerge as the most used crypto for tipping if it makes it to Twitter. The petition further goes on to say,
"Dogecoin is the perfect digital currency for tipping purposes. It has the lowest transaction fee of other major coins, is an inflationary digital currency. The Doge community loves to spread kindness and love."
The DOGE community was well-prepared and came with statistics. Billy Markus, also known as Shibetoshi Nakamoto on Twitter, said that around 77 million Dogecoins were utilized for tipping on Reddit in just three months. In terms of tipping, the meme coin even surpassed Bitcoin [BTC].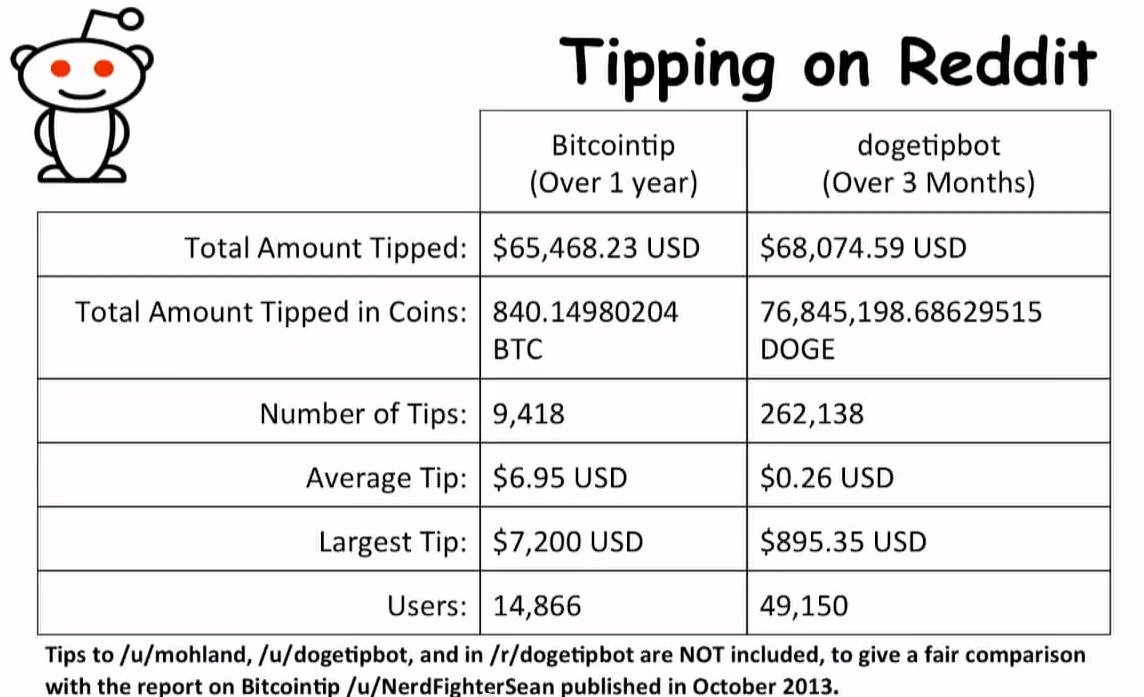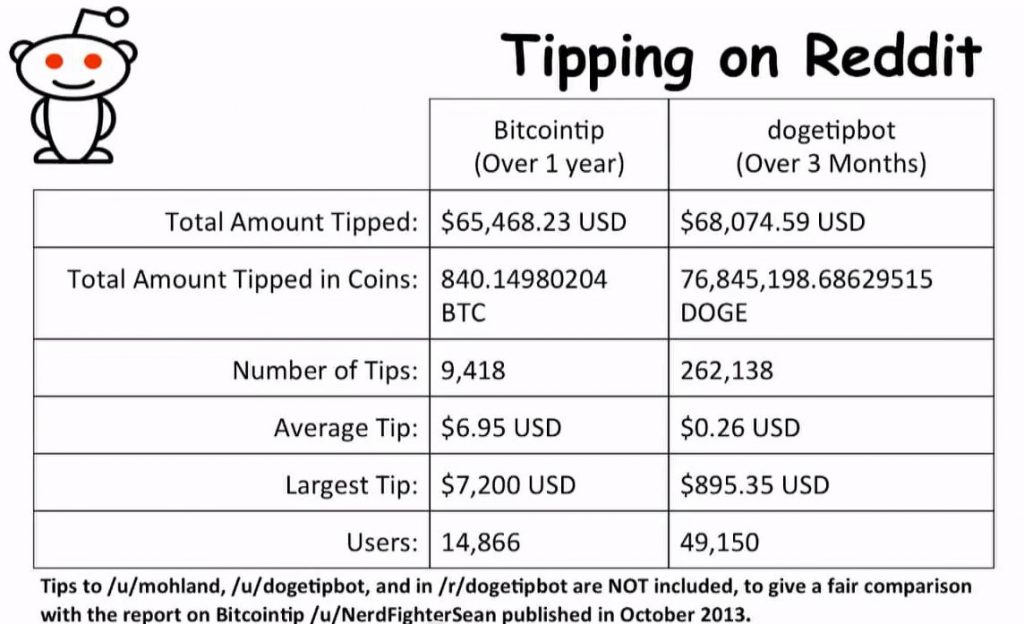 Will Dogecoin overthrow Bitcoin and Ethereum on Twitter Tipping Jar?
The whole crypto tipping culture came to be back in September 2021. The social media platform had Bitcoin and recently added Ethereum. Users could even send tips across Twitter in cryptocurrency.
Markus and the Dogecoin community have been emphasizing why DOGE is a superior solution. Several people on the network stated even that DOGE would make room for speedier transactions and that its low fees would further make tipping more accessible to users.
The co-founder of DOGE further tweeted,
"dearest @Twitter,
please add #dogecoin to the Twitter tip jar options, it just makes too much sense – the OG tipping cryptocurrency on the internet belongs there #DogeTwitterTipJar"
Furthermore, as the DOGE community tries to get the meme coin under Twitter's radar, it was still trading for $0.134. Over the previous 24-hours, the crypto asset surged by a mere 3.80 percent.