Data from Etherscan.io shows that centralized crypto exchange Gate.io might be on a Shiba Inu's Bone token buying spree. In the last 24 hours, a wallet termed Gate.io purchased nearly 500,000 million Bone tokens worth $377,014. The wallet has picked up Bone in various transactions hours apart from each other. The most significant transaction recorded a few hours ago is 430,098 tokens. However, it is not confirmed if the official Gate.io crypto exchange initiates the purchases.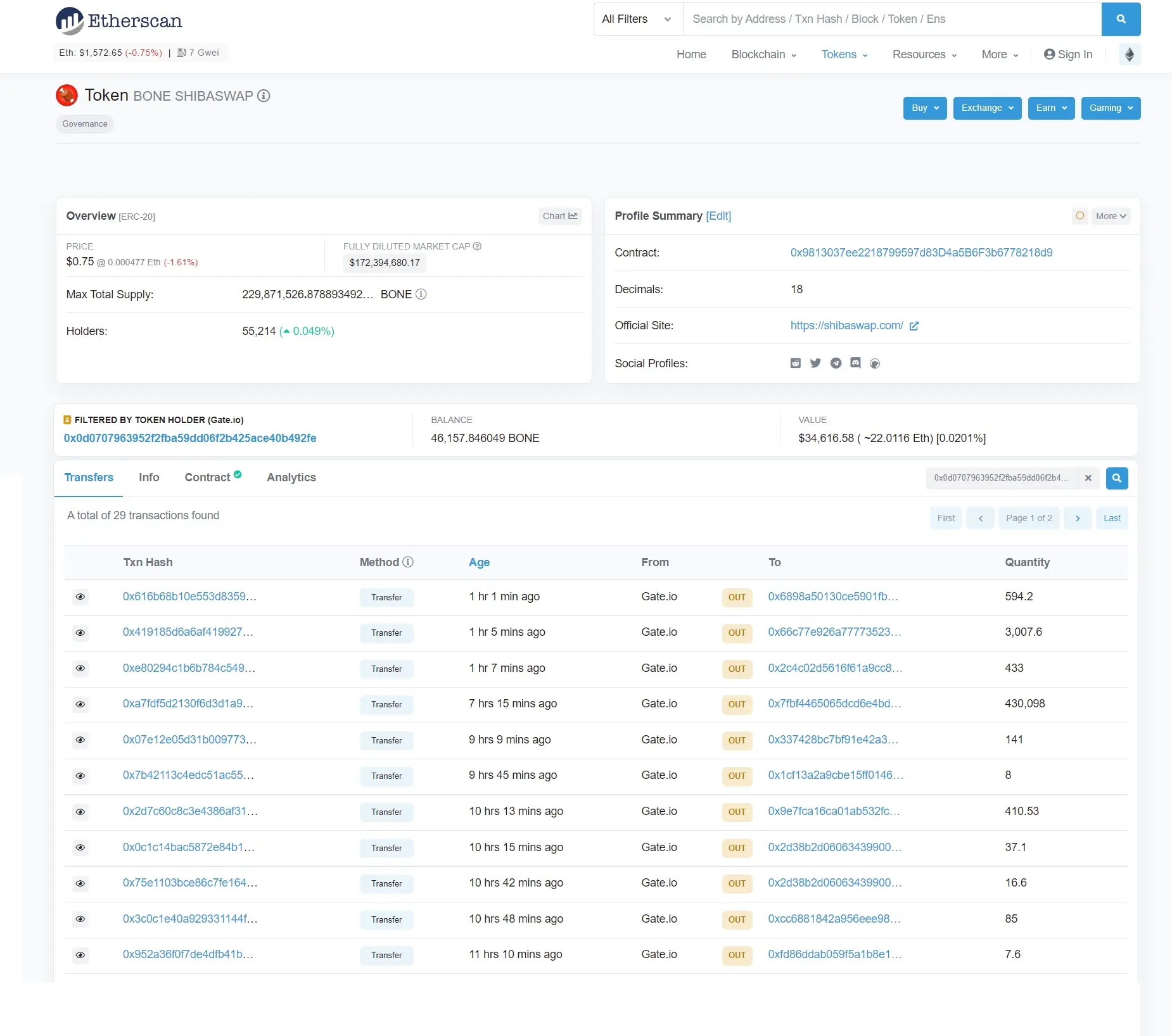 Gate.io is currently holding votes to list tokens, including Shiba Inu's Bone, DogeKing, Revolt 2 Earn, Vita Inu, and Volt Inu. The vote depositing period will end today, and the winner will be announced on Twitter. Gate.io will likely list Bone if the token has received the maximum votes.
Also Read: An $8,000 Shiba Inu Investment Amassed $5.7 Billion in 400 Days
Bone Price Performance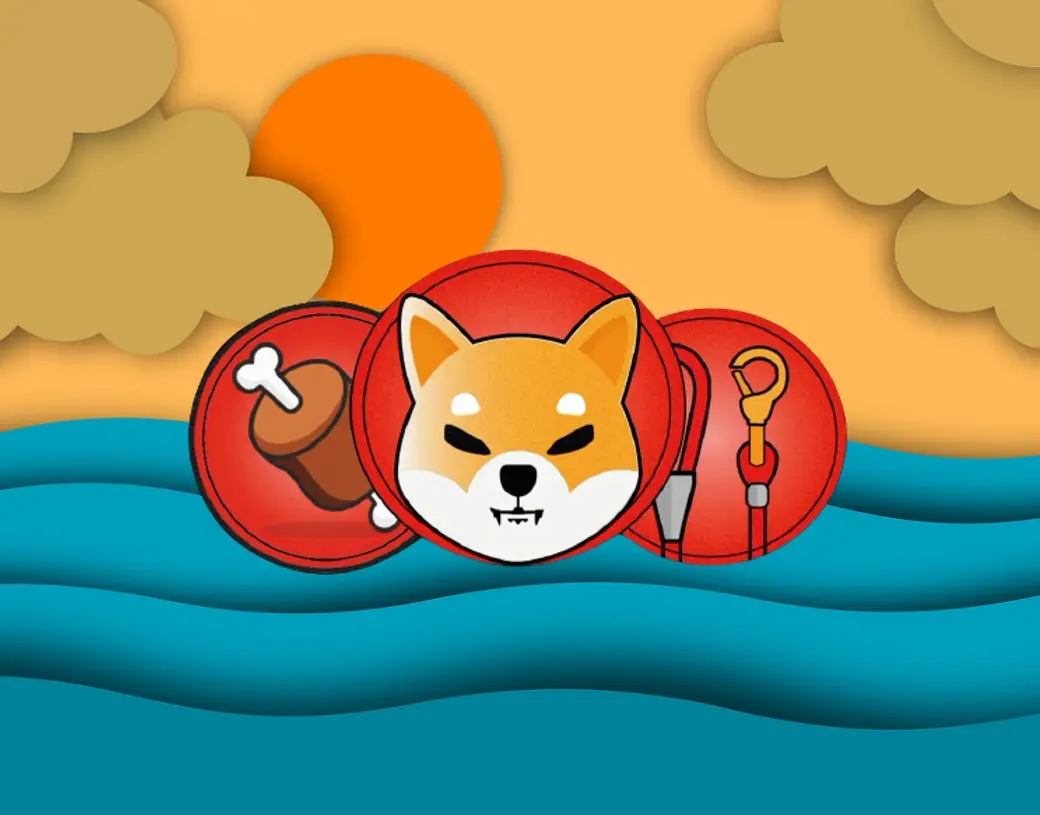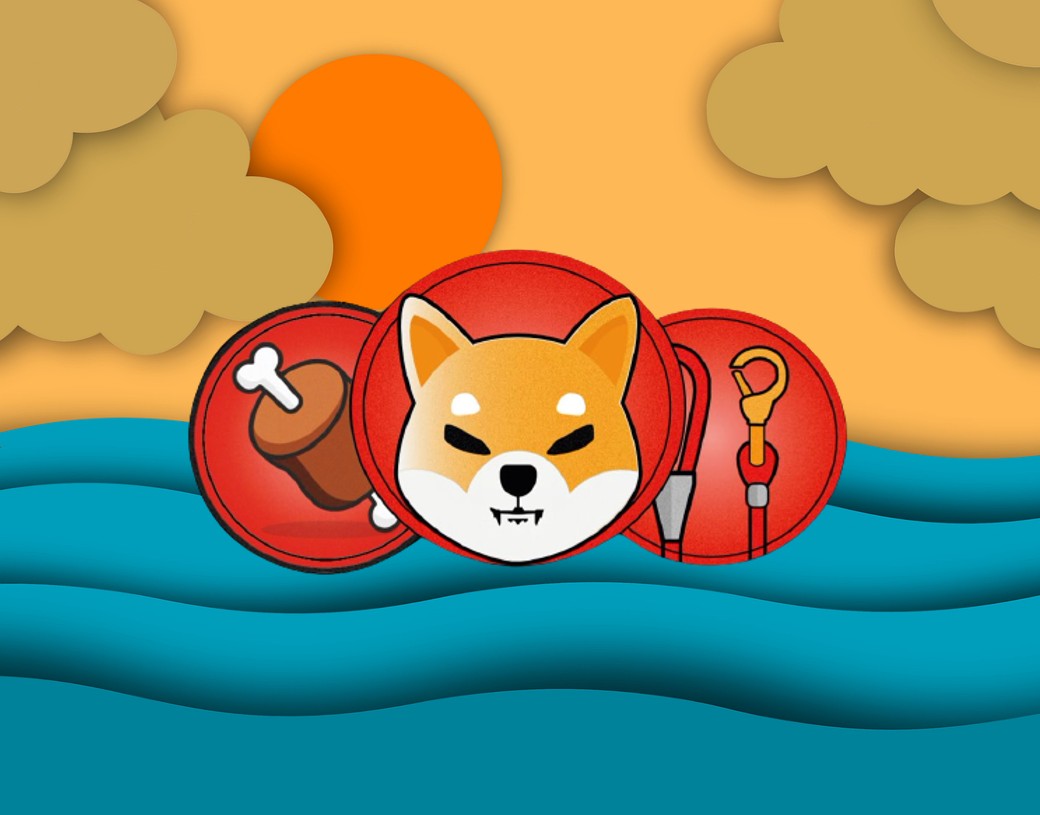 Shiba Inu's Bone token displayed extreme bullish sentiments last month after it doubled in price from $0.48 to $1.09 in 30 days. The token attracted retail investors and whales making it soar to new monthly highs. Investors are taking an early entry position in Bone as Shibarium documentation is set to be released next month.
Bone will be used as the native gas token in Shibarium, making it an essential asset in the Shiba Inu ecosystem. Besides Shibarium, Bone is the governance token for Shiba Inu's Doggy DAO. Therefore, Bone will have a longstanding use case in the layer-2 solution and see its trading volume soar further.
Also Read: Shiba Inu's Bone Doubles in Price: Breaches $1 From $0.50 in 30 Days
During a Q&A session on Telegram, the lead developer of ShibaSwap, Shytoshi Kusama, revealed why Bone is given more importance in the ecosystem.
"BONE was chosen because it isn't controlled by large bankers/exchanges, and mostly it is owned by us. When you are dealing with voting, you want a decentralized voting system and truly the people to be in control. That's not the case if Exchange X can vote to do Y," he said.
At press time, Bone was trading at $0.75 and was down 0.9% in the 24 hours day trade. Nonetheless, Bone is also down 95.1% from its all-time high of $15.50, which it reached in July last year.
Also Read: Shiba Inu: Here's What to Expect From the Upcoming SHIB Mobile App