As more individuals venture into the world of cryptocurrency, governments worldwide are making efforts to establish regulatory frameworks for the industry. In this context, the 2024 Turkish Presidential Annual Program, revealed on Oct. 25 and formally published in the Official Gazette of the Republic of Turkey, represents a substantial stride toward the regulation of cryptocurrencies within the country. This program outlines a clear and specific goal. It intends to conclude the development of comprehensive cryptocurrency regulations by 2024. It offers a glimpse into the government's strategy concerning digital assets.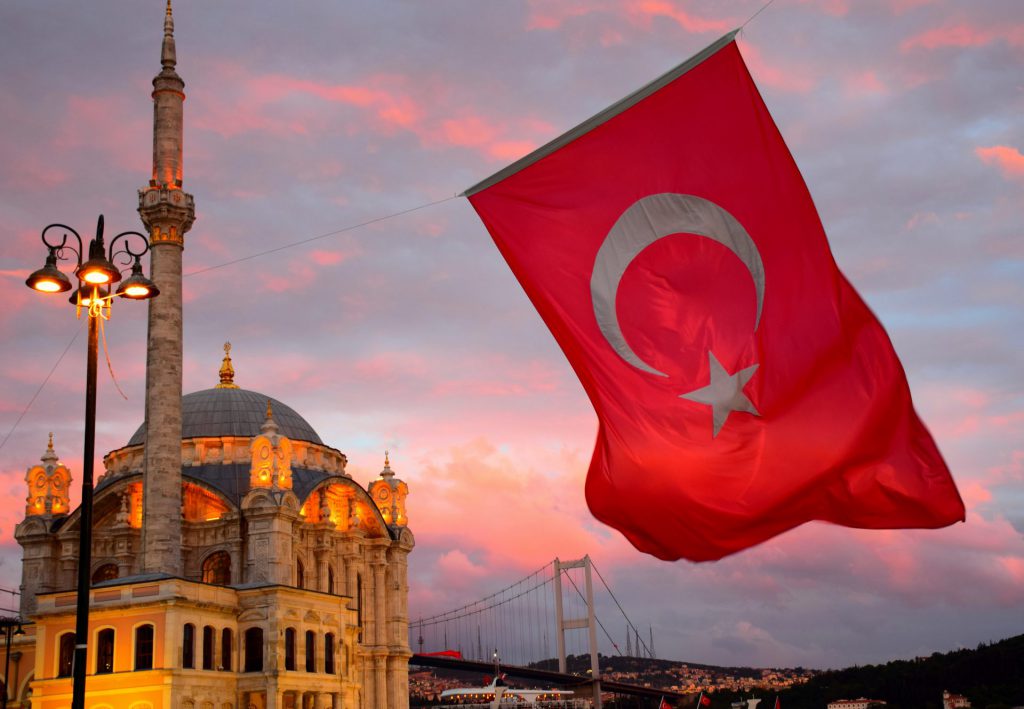 Contained within this extensive document, particularly in Article 400.5, are provisions that outline plans to examine and define crypto assets. These provisions underscore the government's dedication to establishing a legal framework for these digital assets. They are expected to encompass guidelines for the taxation of cryptocurrencies, a crucial element in governing this rapidly expanding sector. Additionally, the program seeks to establish a legal definition for crypto asset providers, including cryptocurrency exchanges.
However, while this program represents a substantial step toward cryptocurrency regulation, it refrains from delving into the intricate details of the proposed regulations. The specific mechanisms governing the operation and taxation of cryptocurrencies are yet to be defined. They are even subject to further discussion and development.
Also Read: Crypto: 75% of Binance's Fiat Trading Volume Dominated by Turkey's Lira
Turkey's Crypto Craze
The urgency for cryptocurrency regulation in Turkey is underscored by the country's growing interest in digital currencies. A study conducted in 2022 revealed that Turkey ranked second globally in terms of cryptocurrency-related search queries. About 5.5% of its population is actively seeking information about cryptocurrencies. This surge in interest was predominantly fueled by the ongoing inflation crisis affecting the Turkish lira, compelling many to turn to cryptocurrencies as a safeguard against the devaluation of the local fiat currency.
Additionally, in a nation grappling with high inflation, the adoption of cryptocurrencies has been steadily on the rise. Research conducted by KuCoin, the world's fifth-largest cryptocurrency exchange, indicated that adoption in Turkey has increased from 40% to 52% of the population over the past 18 months. The appeal of digital assets as an alternative store of value is becoming increasingly evident.
Moreover, recent price surges in cryptocurrencies have driven Bitcoin to achieve record highs against the Turkish lira. Bitcoin was trading at 960,000 lira (TRY), marking a substantial 30% monthly gain when measured in the local currency.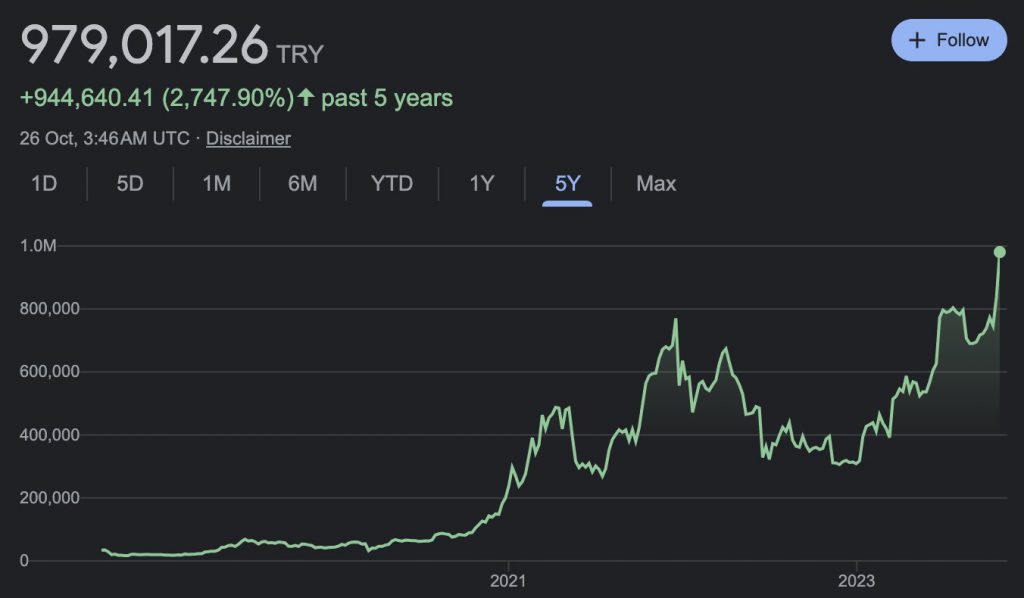 As Turkey progresses towards comprehensive cryptocurrency regulation, it is evident that the government's aim is to establish a legal framework that not only ensures consumer protection and financial stability but also nurtures the growth of the cryptocurrency industry within its borders.
Also Read: Bitcoin Reaches All-Time High Against the Argentine Peso, Naira & Lira