The Price of CryptoPunk NFTs
CryptoPunk NFTs have soared in popularity and are hitting high records with $378,277,946 worth of Punk sold this August alone. This figure is the highest monthly sale recorded in the last three years since the NFTs' launch.
In August 2021, the project has more than 1,800 transactions. With each CryptoPunk NFT price selling at $210,154.
At the start of this year, Two alien punks got sold for more than 7.5 million each, and an additional seven followed suit.
The NFT market, in general, has experienced a rise in the first six months of 2021, with over 2.5 billion sales made. This was an increase from last year, which saw NFTs make 13.7 million worth of sales.
Sam Bankman-Fried: Expert's Thoughts on NFTs
Visa, a payments technology company, announced on Monday that they purchased a CryptoPunk NFT for $150,000 in Ethereum (49.5 ETH). The company says NFTs will play a major role in retail entertainment, social media, and even commerce. 
Sam Bankman-Fried is the founder and CEO of FTX (a cryptocurrency exchange). The 29-year-old also manages billions of assets through a quantitative cryptocurrency trading firm, Alameda Research, in 2017 (October).
In a recent interview with CNBC, Mr. Bankman-Fried claimed that NFTs are going mainstream faster than anything he has seen before. With everyone trying to make their way into the NFT market, Sam Bankman-Fried holds the belief that most of the people buying these NFTs do not know what they're getting themselves into. 
The billionaire told CNBC that while there is a lot of excitement among main investors, they are still unsure what they can do with these NFTs. If the market experiences a crash, many people will be counting huge losses.
"It could lead to incredibly fast and giant adoption. It could also lead to a sour taste in people's mouth if there's a crash and no one ever quite figured out what it was," Bankman-fried said.
What are CryptoPunks NFTs?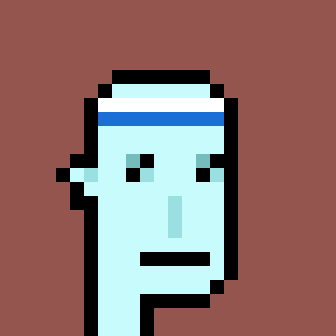 Possibly one of the earliest projects in the NFT market, CryptoPunks NFTs, is a collection of 10,000 unique male and female pixelated art images living on the Ethereum blockchain. 
The small 24×24 pixel art project includes portraits of people, zombies, apes, and aliens algorithmically generated, and each has different attributes like hairstyles, hats, and glasses. The rarity of the traits attributed to each Punk determines the value of the NFT.
Each Punk NFT has unique traits and features. Also, only one person can own a specific Punk at a time. Larvalabs created CryptoPunks NFTs in 2017.
Although there are many thoughts held on the NFT projects, the future of CryptoPunks NFTs seems bright. However, it is important to note that the Crypto market experiences both high and low tides, and it is sometimes a game of chance and luck.