Tokens from the gaming and meta-space usually follow each other's footsteps and move in tandem. Decentraland, the biggest token in terms of capitalization from this category has been shedding value of late. Over the past 7-days alone, for instance, MANA has depreciated by 11%. In effect, SAND, AXIE, GALA, and ENJ too have witnessed similar peel-offs from their respective valuations.
How concrete is Decentraland's trend?
Santiment's explore screener projected an interesting trend at press time. A couple of gaming-centric tokens had made it to the "strong and oversold" list, with Decentraland being one of them.
As can be seen from the table below, MANA's volume over the past day reflected a value of $241.18 million, and being oversold clearly implies that the majority of transactions were inclined towards the sell side than the buy-side.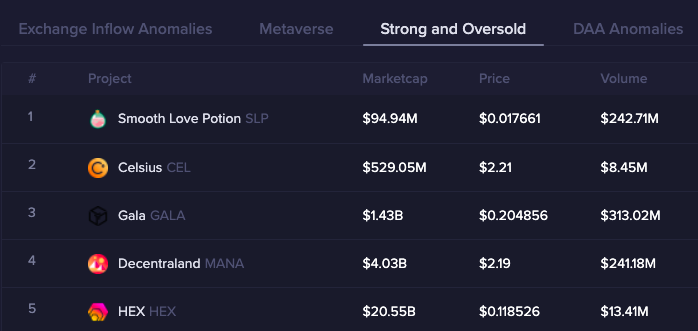 In fact, the order book stats from ITB confirmed the same. Except for the one-minute frame, the sell transactions had exceeded the but transactions a substantial margin on all other frames.

Well, being oversold typically points towards a potential change in trend in terms of a bounce-back. In that regard, MANA typically seems to be quite "strong" at the moment.
On the daily chart, the RSI was already seen deviating from the oversold territory towards the mid-mark, re-emphasizing the said narrative. However, will it be enough to avoid another leg-down?
Major Incline trend lost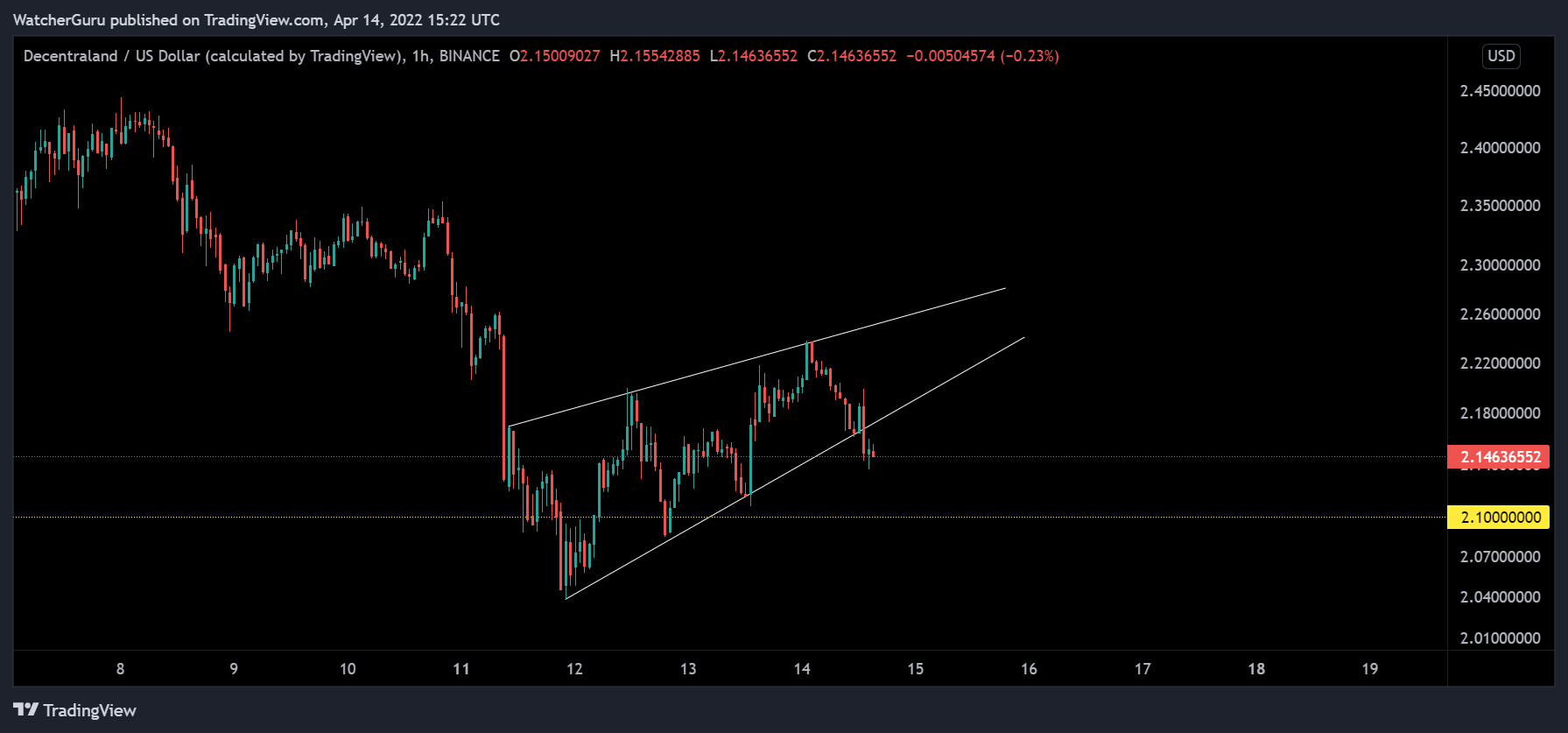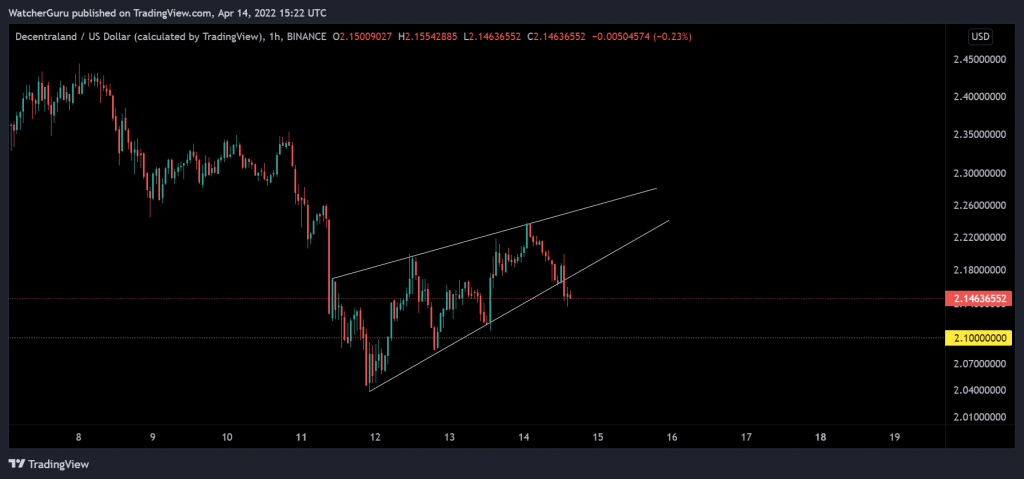 According to our analysis, MANA has already lost major incline support on the 1-hourly time frame, and it is currently aiming for a retest at $2.10. While recovery is still in the cards, it will be imminent for short-term investors to keep an eye on this altcoin for the next 24-48 hours.