The crypto-verse has been dealing with different issues throughout the year. With centralized exchanges failing, fear around the market began to spur. Looks like the DeFi wing of the market wasn't doing very well either. Now, a prominent decentralized platform was observed trying to avoid a possible mishap.
According to a recent governance proposal, Sushi has encountered a deficit in its treasury. This is reportedly significant and can affect its long-term operational viability. The issue needs immediate assistance and hence a new proposal to increase its treasury allocation to 100 percent was put forward.
The lead developer, Jared Grey intends to set up Kanpai, a protocol that looks into the diversion of fees. Therefore, 100 percent of fees are expected to be diverted to the Treasury multisig for a period of one year. The chances of this change were also highlighted if new token distribution and reward schemes are put in place. The existing proposal is temporary since new tokenomics would take time to be implemented.
It should be noted that the yearly runway demand for Sushi was cut from $9 million to $5 million after examining costs. However, the treasury still only covers around 18 months of runway, as per the developers.
Elaborating on the DeFi platform Sushi's latest move, Grey further said,
"Bear market environments present multiple challenges for projects and teams, and recently, we've seen many notable projects lay off substantial personnel or go bankrupt. It makes little sense for Sushi to follow a similar path when it has an opportunity to capture its singular significant source of revenue and direct it back to the treasury for the benefit of all."
Will Sushi's latest proposal see the departure of its users?
Several in the market weren't too happy about this decision. The community pointed out how holders were being deprived of the fees they are entitled to. A few others expressed fear over the fact that Sushi might shut shop if the proposal doesn't come through.
While fear loomed among community members, Grey went on to reassure the community. He affirmed that Sushi has additional resources to survive and this proposal was a mere remedy to a potential issue.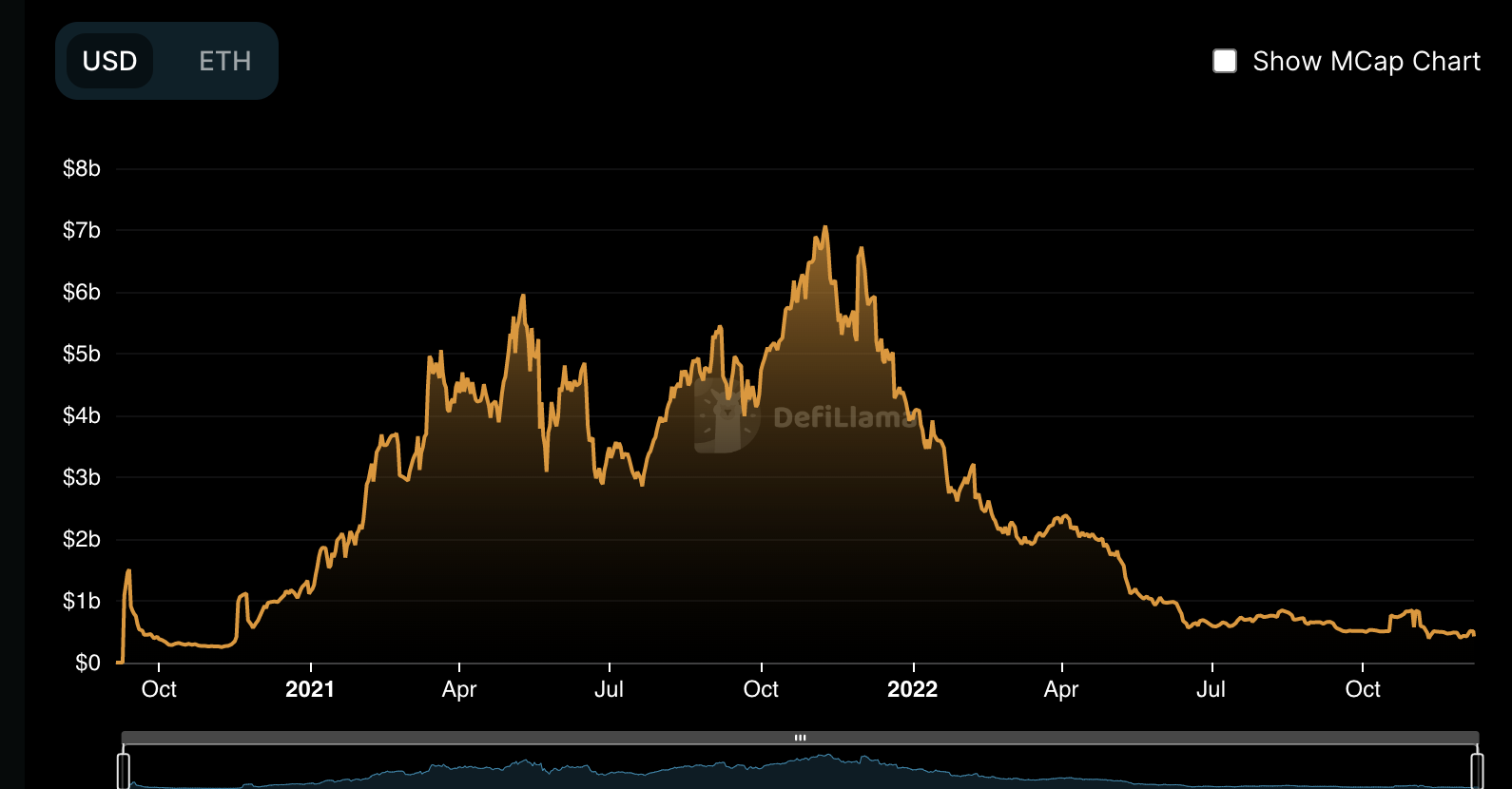 As seen in the above chart, the total value locked [TVL] of Sushi was at $423.15m. The chart highlights how funds in the network have dropped since the beginning of this year.