It looks like hacks and attacks on decentralized finance [DeFi] platforms were carried into 2023. While the year started off on a good note, rumors about the prominent DeFi platform Tender.fi began surfacing. However, a majority of them believe that this was done by a white hat hacker. But it made no difference to the firm's native token, TND, which took a huge hit.
Without confirming or denying the attack, Tender.fi took to Twitter and acknowledged the chaos. The DeFi firm pausing borrowing services further impacted the price of TND. Tender.fi further stated,
"We are investigating an unusual amount of borrows that came through the protocol- in the meantime, we have paused all borrowing. Thank you for your patience."
Lookonchain shared a tweet suggesting that this was mostly because of a misconfigured pricing oracle. The network believes that a white hat hacker borrowed $1.59 million in assets from the DeFi firm while depositing only 1 GMX token which is worth $71.
The hacker also sent a message to Tender.fi which read, "it looks like your oracle was misconfigured. contact me to sort this out."
It seems like Tender.fi's funds were in safe hands, however, a bounty could be on the hacker's mind.
Sellers start crowding Tender.fi's TND market
The DeFi token was trading for a high of $3.79 earlier today and plummeted to a low of $1.75 in no time. At press time, the asset witnessed some recovery which pushed the token back to $2.50. Nevertheless, the sellers had entered the market.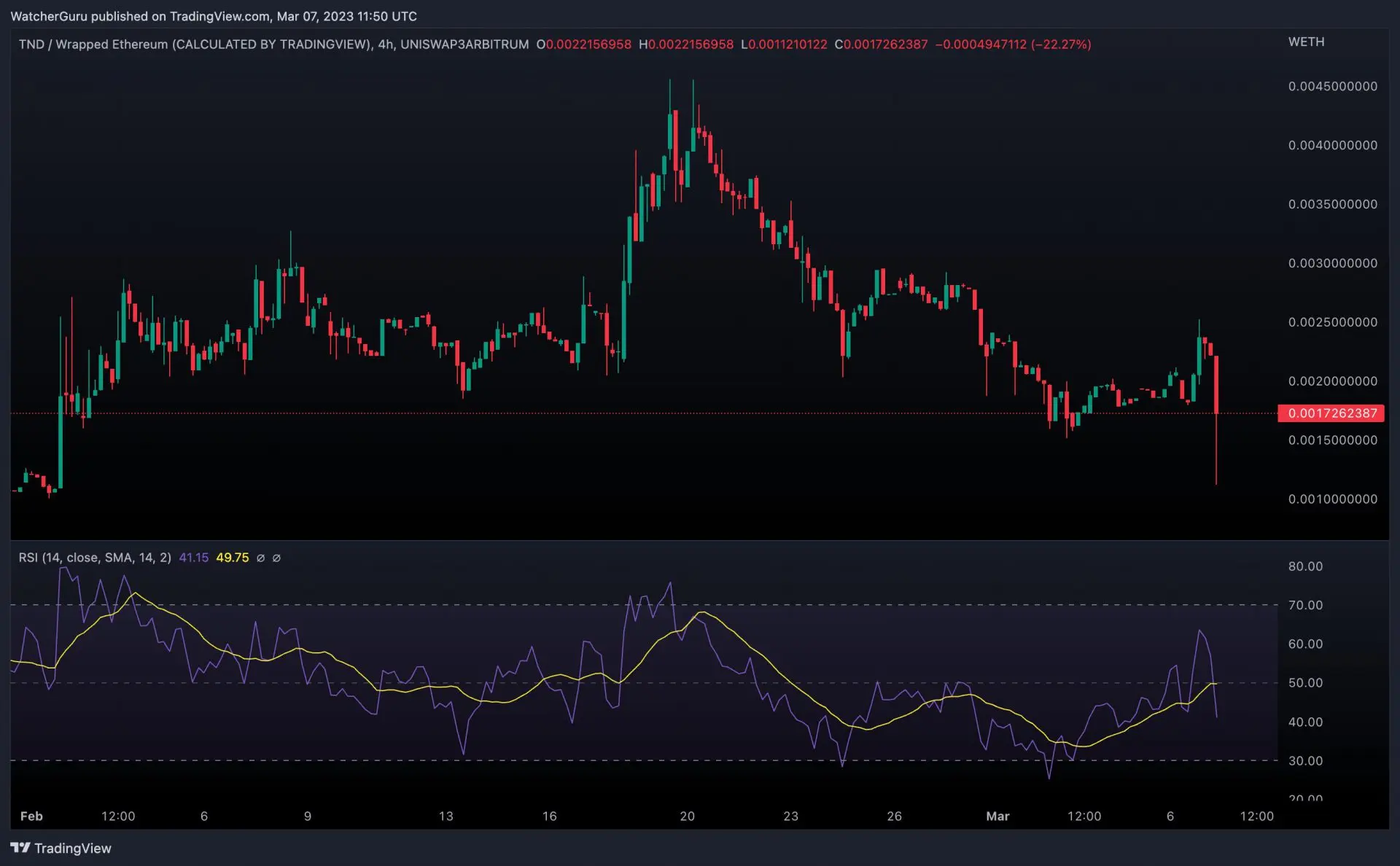 As seen in the above chart, TND dipped by 33% over the last 24 hours. The Relative Strength Index [RSI] indicator revealed that the asset was entering the seller's zone after residing in the buyer's arena throughout the last couple of days.