It has been more than a decade since crypto first came to life. Even though not all stalwarts have acknowledged this digital monetary variant, developers and community members have been dedicatedly working to keep projects relevant and cope with the ever-changing technology. As a result, the masses have gradually been stepping into the crypto arena and the adoption curve has been on the incline.
The Internet and crypto adoption rates share quite a high correlation and have been treading in the same direction. Towards the end of last year, crypto had a total of 200 million users. And if the said positive trend continues, it's predicted that there would be 1 billion crypto users within five years from now.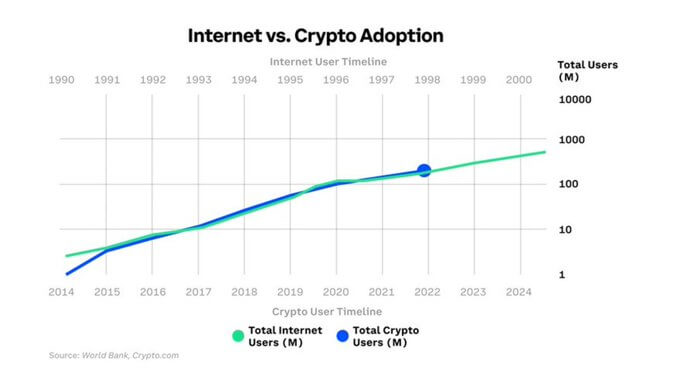 Alongside the aforementioned prediction, it is quite interesting to note that the curve depicting the number of addresses HODLing more than one 0.1 BTC has also been rising on the macro frame. In fact, at press time, the same stood at an all-time high of 3,527,864. The same, again, re-justifies the rising adoption and adds more weight to the narrative that crypto is getting more and more mainstream with every passing day.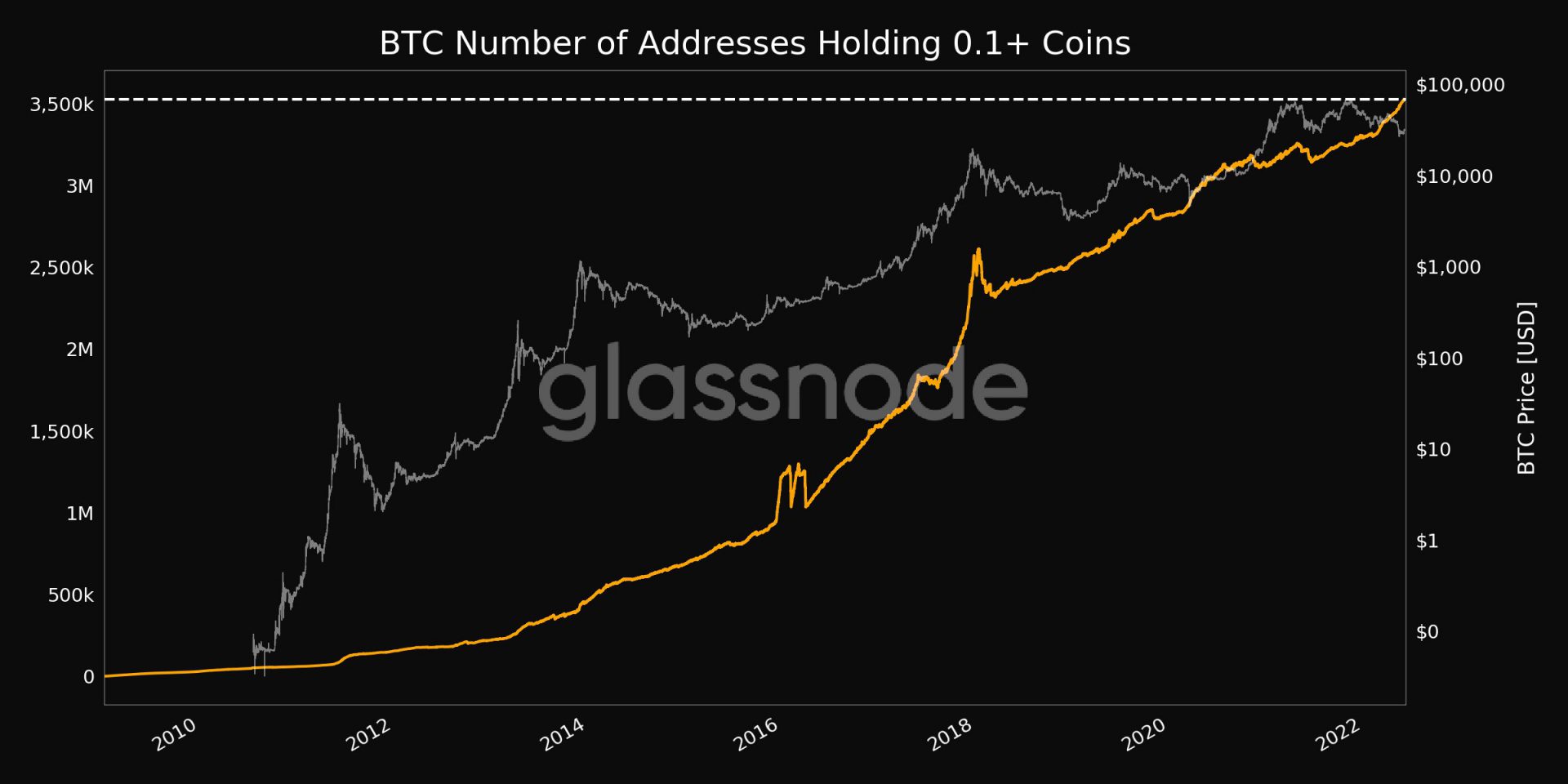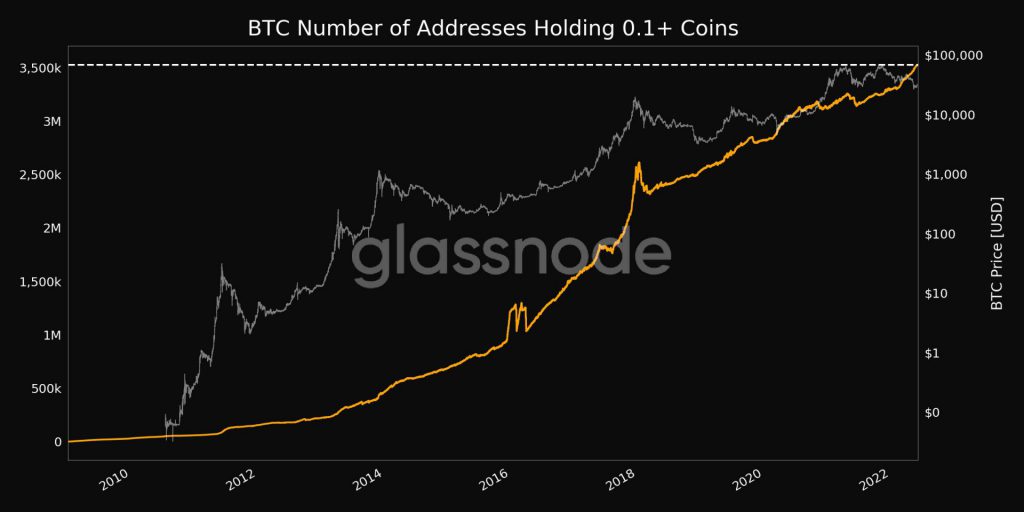 Expert weighs in on crypto adoption
Soros Fund Management CEO and CIO Dawn Fitzpatrick recently spoke on similar lines in a Bloomberg interview. She started by highlighting how the entry of mainstream players like Fidelity Investments was a key development. She said,
"I think it's gone mainstream. Fidelity just announced you can put it in your 401(k)."
Opining on what she thought of crypto in terms of "taking off" or being hindered by government regulation, Fitzpatrick said, "it's here to stay."
At the moment, Bitcoin and Ethereum are the top cryptos and boast market caps of $600 billion and $230 billion respectively. Concerning the future of the top Bitcoin and Ethereum, Fitzpatrick said that the latter would end up amassing even more traction than the former with time.
According to her, the climate and environment tangent would play a key role and elevate Ethereum above Bitcoin. She said,
"The one caveat I would say is, first of all, climate impact is going to become increasingly in focus. So, in that context, I think Ethereum is likely to gain some more traction over Bitcoin."
Fitzpatrick, however, concluded on a positive note by asserting,
"But that said, I think blockchain technology is going to have some great applications and crypto is here – today."