Over the last couple of days, the banking sector has been taking a huge hit. From banks in the United States to Credit Suisse in Switzerland, several institutions collapsed. Now, Germany's Deutsche Bank was speculated to head in the same direction. Earlier today, the shares of Deutsche Bank dipped by 13%. This plunge was linked to the increase in credit default swaps that occurred on the night of March 23.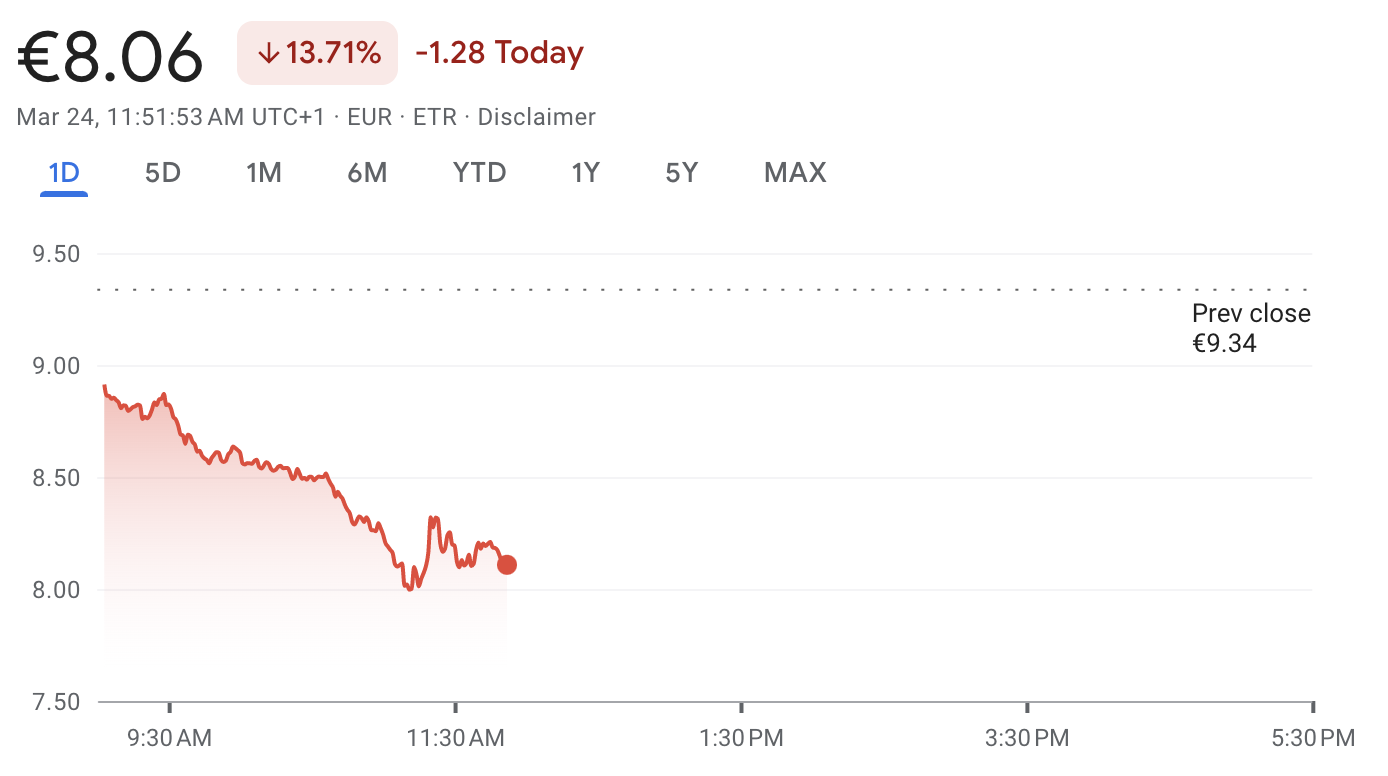 The German lender's shares fell for the third day in a row. Credit default swaps [CDS], a type of insurance for bondholders against a company's default, jumped to 173 basis points last night, up from 142 basis points the day before. Additionally, it should be emphasized that Deutsche Bank's 5-year credit-default swap was introduced back in 2019. This is the first time since its launch that senior debt rose to this level. Furthermore, it is nothing near Credit Suisse's top of 1194, according to S&P Global statistics. The greater the CDS value, the more probable the market views the issuer's collapse.
Deutsche Bank: Twitter senses another collapse
Soon after the plummet in the shares of the bank came to light, several rushed to Twitter to share their views on the debacle.
Last week, Credit Suisse was saved by UBS Group AG through a government-brokered deal. However, many believe that no other bank could actually rescue Deutsche Bank from collapsing. One Twitter user wrote,
"If Deutsche Bank defaults the Eurozone and the European Central Bank under Christine Lagarde is going to have a hell of a headache. Deutsche Bank debt is so large there won't be another bank coming to the rescue as there was with Credit Suisse."
A few others urged UBS to merge with Deutsche Bank and "turn itself into the biggest toxic bank in the world." The cryptocurrency community veered in as usual and pitched the idea of buying Bitcoin right now.