Over the last few days, Chainlink [LINK] has been making headlines. The network started off in December by announcing its staking program. This news certainly influenced the price of the asset as it recorded a dainty surge when compared to its November lows. However now, the asset was back in the $6 zone as it failed to garner decent support.
With early access on December 6 and an official launch on December 8, Chainlink's staking program became the talk of the crypto town. Within 19 hours of its launch, LINK marines went all in. The network's staking contract was flooded with deposits exceeding 11 million LINK tokens. This mean, a whopping $77.7 million was deposited into the contract.
The largest deposit was made by the very first LINK marine who poured in 500K LINK worth $3.64 million.
This fervor, however, did not last long. While initially, most addresses were seen maxing out the staking upper limit of 7,000 LINK, the momentum was slowed down. Currently, only small amounts of LINK was being poured into the contract.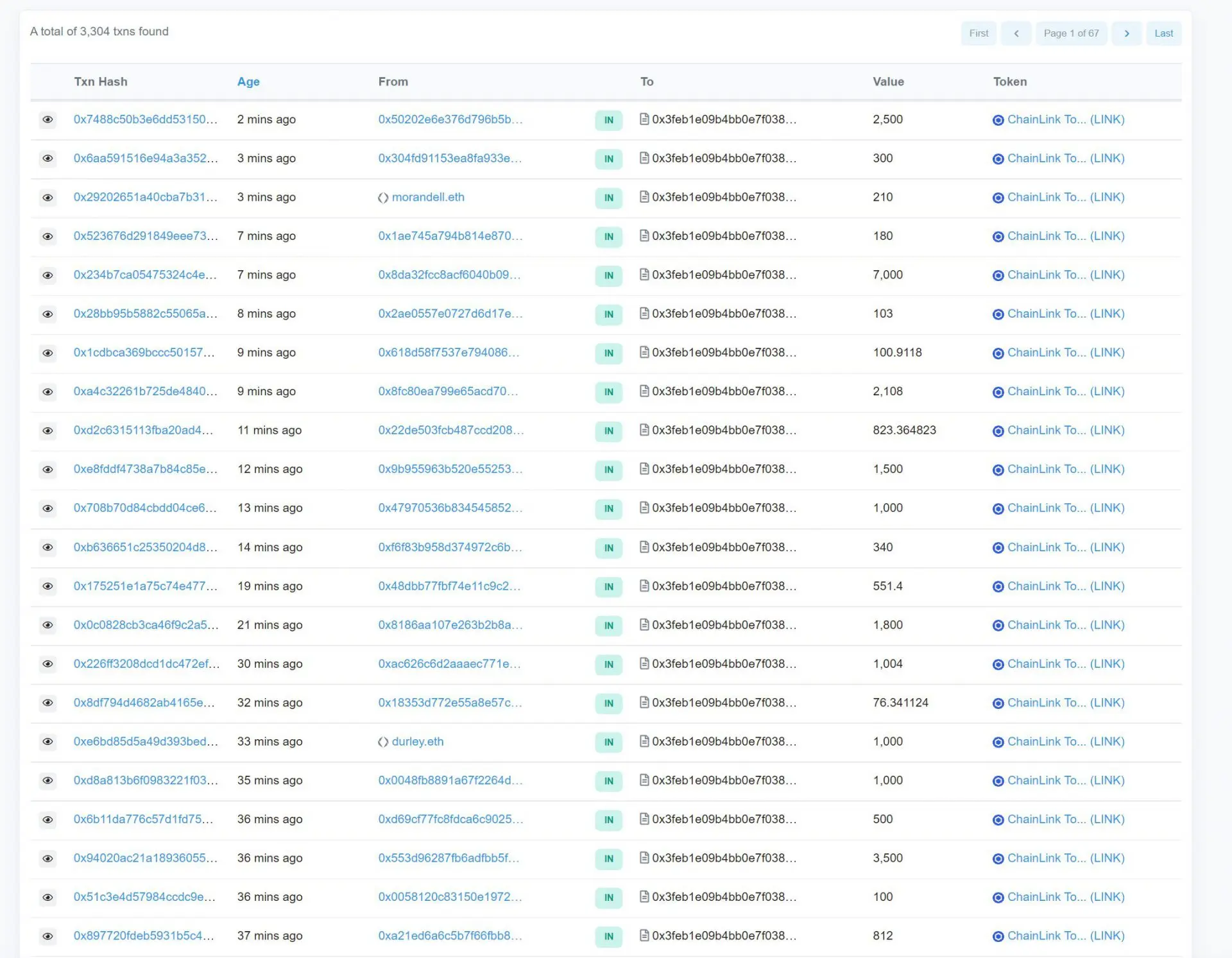 As seen in the above image, smaller amounts of LINK were deposited into the staking program.
Here's how Chainlink has been faring so far
At press time, LINK was trading for a low of $6.84 with a 2.81 percent daily drop. It should be noted that the asset dropped from a high of $7.04. In addition to its price, the asset's trading volume also took a hit as it plummeted by 9.93 percent.
On-chain analytics platform Santiment noted that LINK's supply on exchanges recorded a prominent rise. The platform stated,

"Price didn't falter either, even with the huge supply. Seems like someone knew that the update would see increased demand for LINK and was using this opportunity to patiently distribute LINK."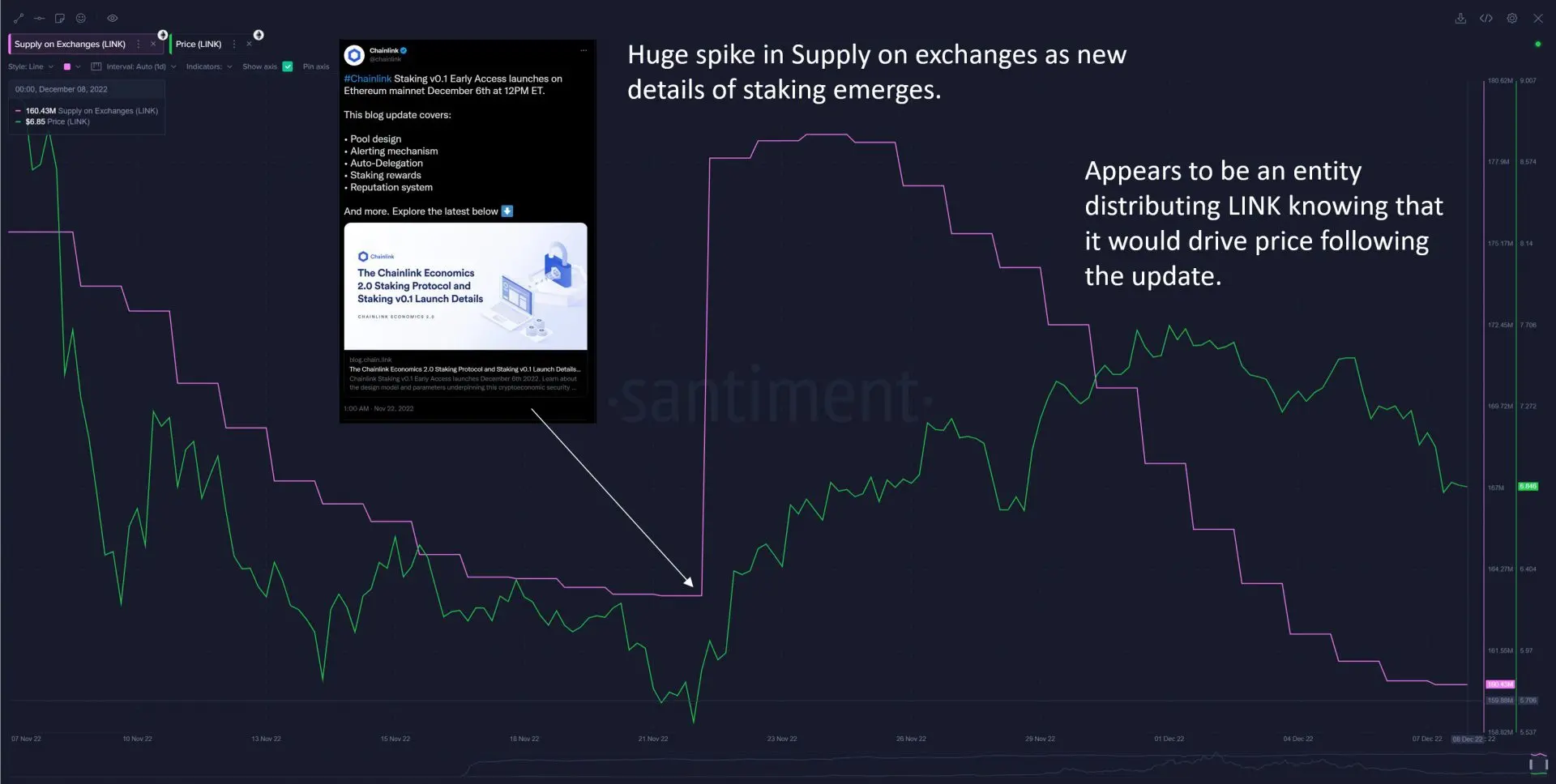 It was further brought to light that the address that moved a significant amount of LINK was associated with the Chainlink treasury. This address went on to move a large number of LINK to Binance.
The staking program of the LINK network witnessed the arrival of an array of new holders. However, it was noted that whale addresses have been falling since November 22. Retail addresses, on the other hand, have seen a spike. Elaborating on the reason behind the same, Santiment wrote,
"Whales upon finding out the initial staking limit is 7,000 link decides to split its huge stash. Retail actually accumulates LINK while whales distributed."
Additionally, the market recently reached the top of the Danger Zone, which historically witnessed APE's price decrease immediately after as a local top form, as per LINK's MVRV 30D, which monitors the short-term profit/loss of holders and is steadily moving into the Opportunity zone.