The Ethereum network and its much-anticipated update, the Merge has been the topic of interest for the longest time now. This revolutionary upgrade switched up an array of things in the ETH ecosystem as well as outside. Following its transition to proof-of-stake [PoS], ETH's counterpart Dogecoin [DOGE] took over as the second largest proof-of-work [PoW] cryptocurrency.
While the entire community was celebrating the finalization of the Merge, the Dogecoin community was ecstatic. As ETH entered the PoS realm, Dogecoin managed to acquire its place right below Bitcoin [BTC]. With regards to market cap, DOGE topped the PoW crypto chart.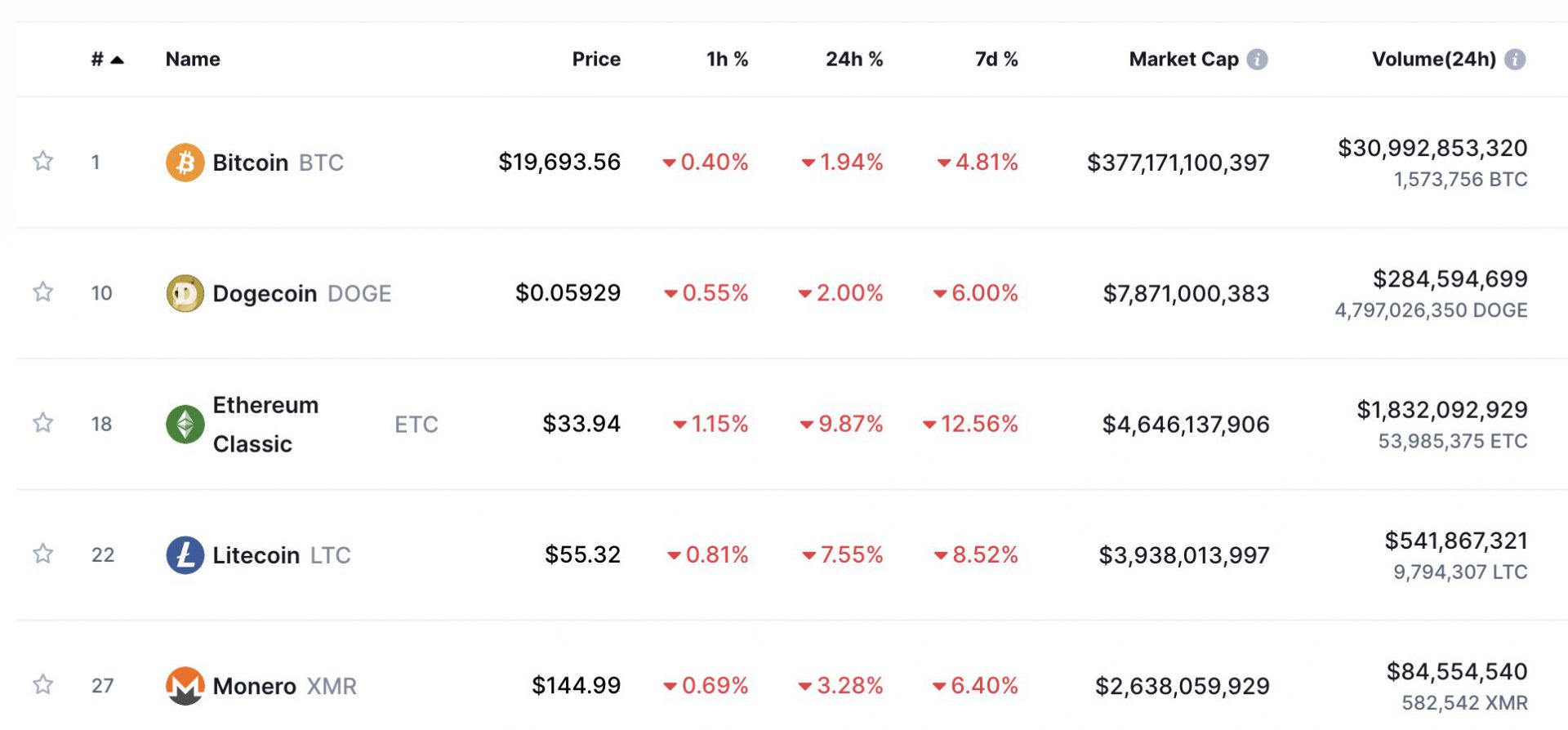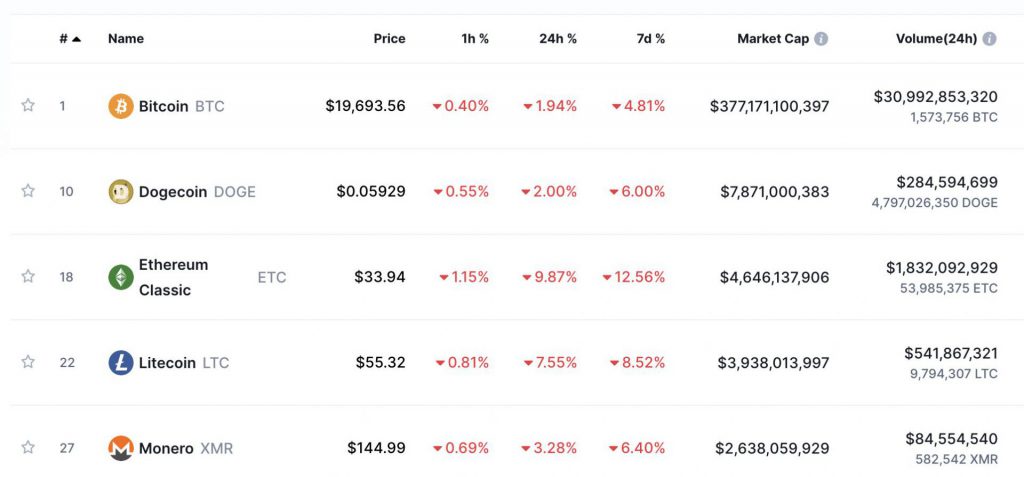 Ethereum Classic [ETC], Litecoin [LTC] as well as Monero [XMR] made way for Dogecoin.
At press time, Dogecoin's market cap was at $7.87 billion while its price witnessed a 2 percent daily drop. Elon Musk's favorite crypto was trading for $0.0592.
As mentioned earlier, the DOGE community began celebrating this win. Several were surprised and were in disbelief at the latest occurrence.
Ethereum's shift to PoS did come with a lot of backlashes. Several pointed out that the Ethereum network was defying the ethos of crypto by making changes. In addition to this, critics noted that the network was meddling with decentralization as well.
Regulatory pressure also haunts the network following SEC chair, Gary Gensler's latest comments. The community has been expressing concerns over Ethereum being viewed as security following its shift to PoS.
With all of this at bay, the crypto industry is speculated to stick to Bitcoin, DOGE, and other PoW cryptocurrencies. Ethereum Classic, for instance, garnered immense attention amidst the Merge. Therefore, it is likely that PoW cryptocurrencies could be witnessing increased interest in the coming days.
Should Dogecoin explore the PoS realm?
Dogecoin managed to make news despite the Merge. However, debates about Dogecoin exploring the PoS domain also sparked along the way. Several pointed out the need for DOGE to entail an alternative plan, considering extensive scrutiny over PoW cryptocurrencies for their energy consumption. However, a few others noted that DOGE consumes a lot less energy than Bitcoin.
One Dogecoin community member wrote,
"I don't believe Dogecoin needs to be PoS … the energy consumption for mining Doge is minimal compared to ETH and BTC. PoW is decentralized – Dogecoin should stay that way. My 2 Dogecoins worth …"