After trading in red for most of last week, green rays finally made their way back into the crypto market. On Tuesday, the global crypto market cap was hovering around $1.87 trillion, up by 5.42% when compared to the previous day. In effect, almost all top coins—right from Bitcoin and Ethereum to Solana and Cardano—had noted 5%-7% daily gains.
Most people from the space had attributed the sentiment flip to Dogecoin. Yes, to a fair extent, its pump did act like a catalyst and instigated the trend change. However, even if DOGE wouldn't have pumped, most coins from the market would have—sooner or later—been trading in green because…
Bitcoin was primed to break above $40k
On the one-hour chart, Bitcoin's price had formed a lower low in the period between 22 to 25 April. Simultaneously, its RSI had formed a higher low in the same timeframe. From a technical perspective, lower lows [price] against higher lows [indicator] indicates a bullish divergence.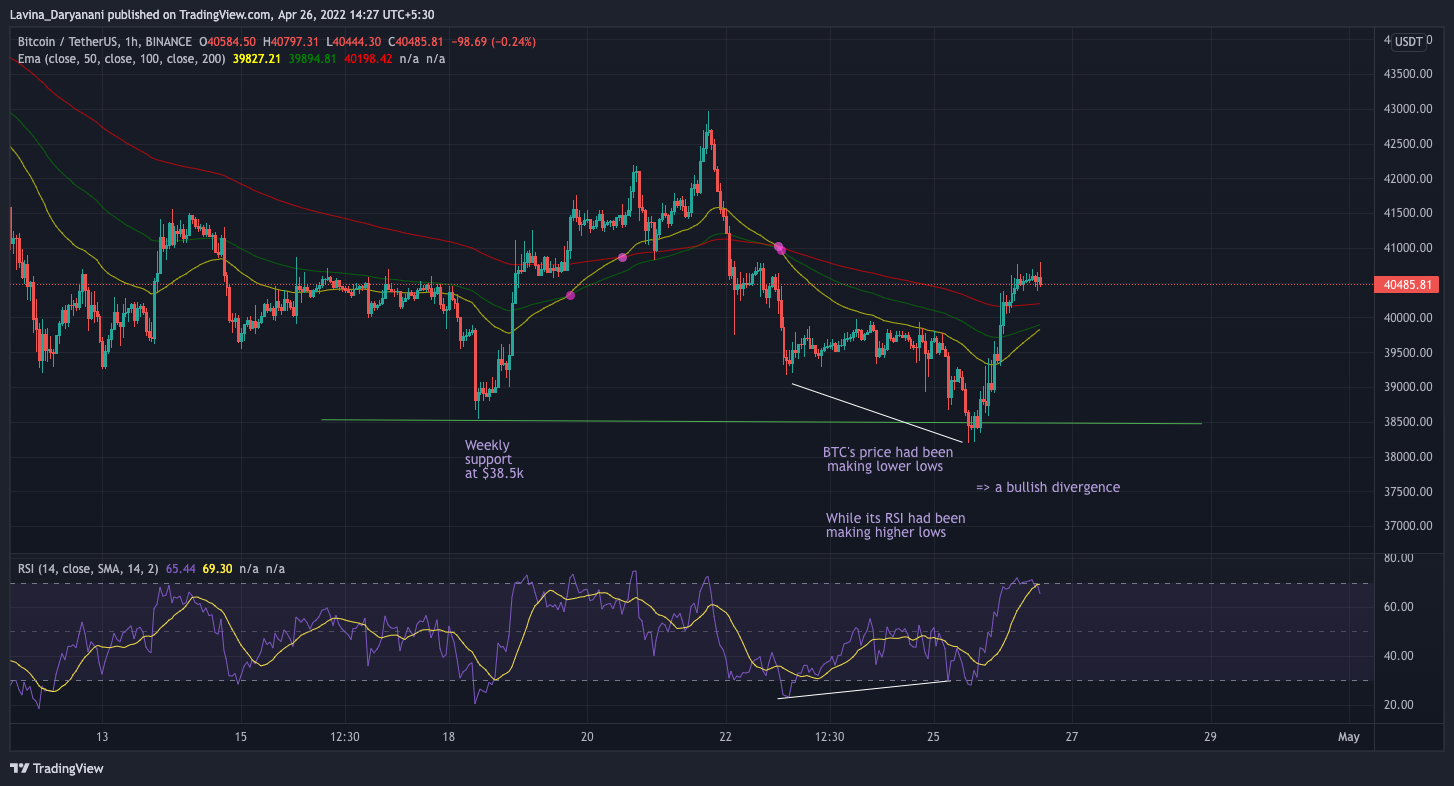 Thus, regardless of DOGE's pump, Bitcoin was set to start trading in green. Additionally, most other top assets share a fairly high correlation with the king-coin, and its inclination would have either way pulled up the prices of most other assets.
The whale factor
In the past, Bitcoin rallies have been a result of whales' mass buying. Consider the activity of 10-100 BTC HODLers itself. During most uptrend cycles, such addresses HODLing coins have inclined. The same can be evidenced from the chart affixed below. The case has been similar with addresses HODLing even larger number of coins.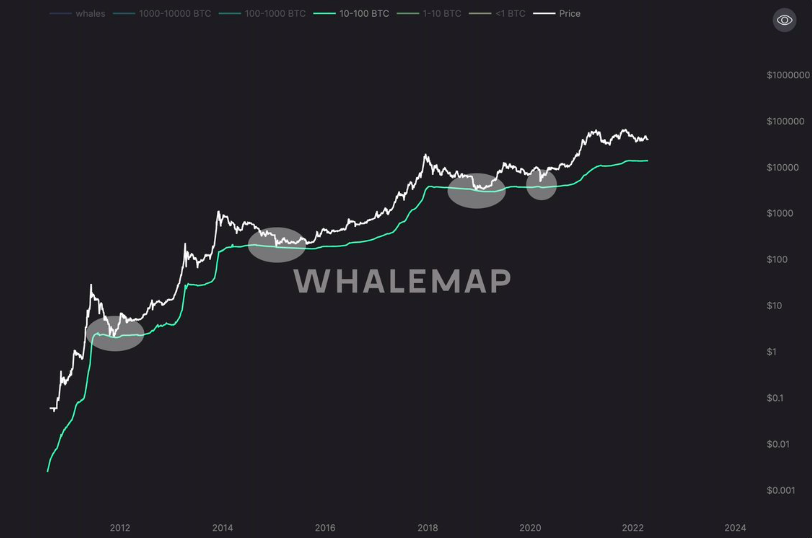 Now, it is interesting to note that when Bitcoin's price was trading below $40k, whales yet again took advantage. Per data from Santiment, participants with 10k to 100k BTC increased their HODLings as the price formed a lower low. They cumulatively bought over 40k BTC worth $1.6 billion, increasing their holdings by 2%.
Again, their buying-spree would have either way coincided with Bitcoin's price breaking above $40k.
In all, leaving aside the Dogecoin hype, technicals and fundamentals have double-handedly changed Bitcoin's monotonous price trend. So, Dogecoin stealing Bitcoin's thunder by taking credits for the broader market pump, to a fair extent, seems to be unfair.