A day back, Tesla released its Q3 vehicle delivery figures. Over the past three months, electric vehicle makers delivered roughly 344k units. The said figure, however, missed analysts' estimates that by and large revolved around 359k and dented investor sentiment.
Quarterly deliveries are among the most closely watched indicators for Tesla, for they underpin the carmaker's financial results. Consequentially, Tesla shares were trading at $250, roughly 5% lower during Monday's pre-market hours.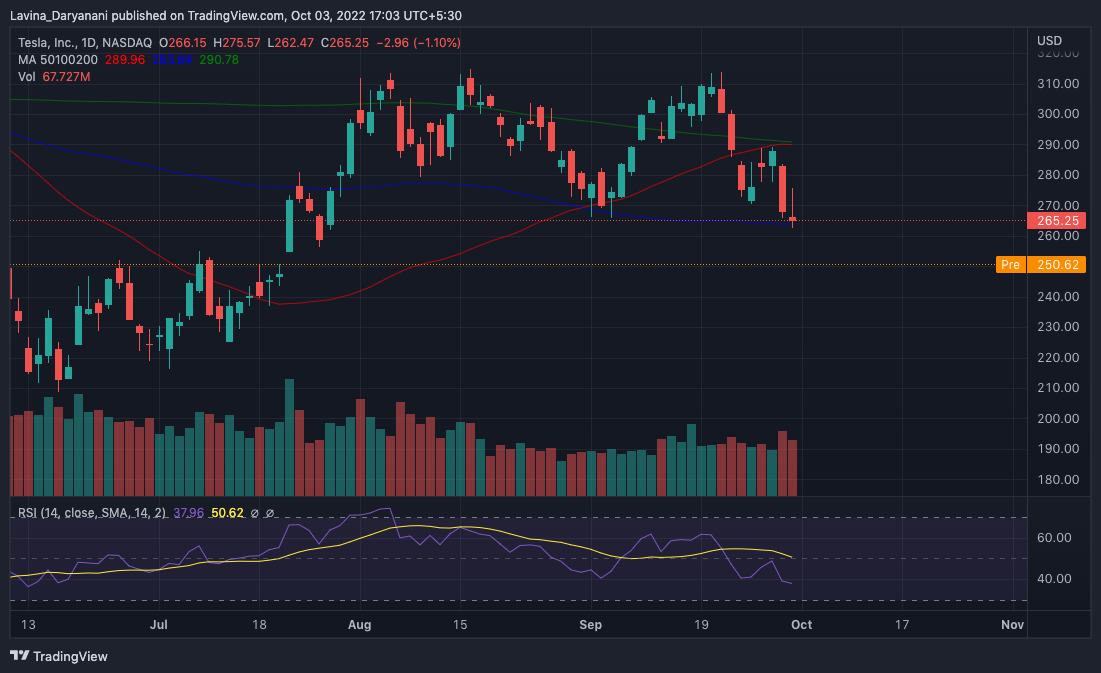 Dogelon Mumbles: Just Another Coincedence?
Four out of the top five meme tokens were trading in the green on the daily at press time. Dogelon Mars, however, was the only odd one out, for it had lost 2.42% of its value.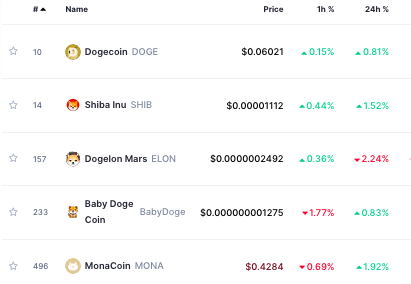 Meme-tokens have been receptive to Musk-related developments for quite some time now. Given the fact that Tesla shares are trading in red, it does seem like Dogelon has been wounded as a part of the domino effect.
However, there are other contributing factors as well. The social sentiment associated with ELON has been withering of late. As illustrated below, the number of Dogelon-related engagements on social platforms has subsided over the past week, justifying the same.

Additionally, user participation has been reduced. Data from ITB brought to light that the number of new addresses has depleted by 24% in the last 7-days. Simultaneously, the number of active addresses shrunk by 17%.
An address is considered to be active when it becomes a direct participant in a successful transaction. New addresses, on their part, gauge the number of fresh entrants into the ecosystem. Conventionally, the higher both the numbers, the better, for they hint towards refining participation by traders/investors. Effectively, the ongoing downtrend ain't encouraging and has likely had a say in impacting the token's price negatively.
Tesla will post its financial results for the third quarter of 2022 after the market close on Wednesday, Oct. 19. So, if the meme token continues to move in tandem with Tesla's stock, volatility in the Dogelon market may further rise towards mid-October.