Huobi exchange has been the subject of significant discussion within the crypto community due to unfavorable circumstances. Speculations about financial instability were accompanied by notable increases in the withdrawal of funds, causing concerns for the company. Amidst the exchange's assertions about its stability, there is a notable volume of asset transfers taking place. Notably, a substantial whale executed two sizable deposits into Huobi, resulting in a significant augmentation of the exchange's reserves of USDT and Ether.
Based on current information, the large investor proceeded to conduct a transaction involving a collective sum of $200 million in USDT earlier today. Furthermore, this was succeeded by an additional transfer of 5,000 ETH, which held a value of $9.15 million. Speculation arose among many that this individual could potentially be Justin Sun from Tron, as the associated address was tagged with 'JustinSun'.
Nevertheless, Huobi dismissed these allegations and refuted the assertion that the address is associated with Sun. The address is identified as one of the leading ten holders of the TRX token. But the community seemed to have a whole different perspective. CEHV partner Adam Cochran said,
"Hmm the new address seems to have some history of sweeps into Huobi, so it looks like he's withdrawn from the Huobi hot wallet, used the funds then deposited through his deposit address to "show confidence."
Also Read: Speculation Arises Over Tether Sell-Off Amid Huobi Insolvency Concerns
Huobi's current balance
Subsequent to the earlier report of Sun's $3 million USDT deposits earlier this week, the latest transaction was carried out. According to Arkham, Huobi's overall balances have seen a rise of 10% within the last 24 hours. The firm's present recorded balance is $3.2 billion. Nonetheless, a downward trajectory has been observed since the start of July, with the balance declining from $3.6 billion to $2.9 billion by Aug. 7.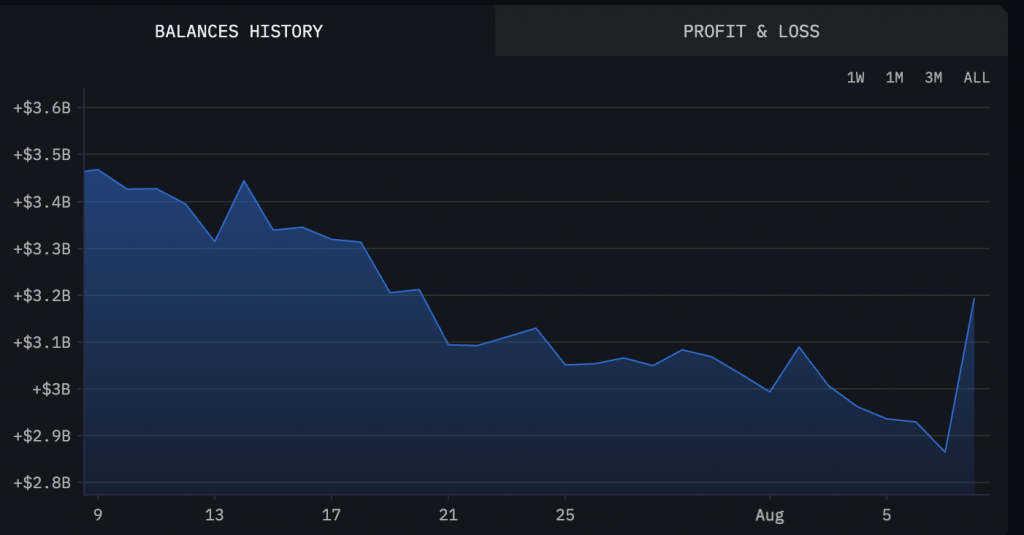 In addition, information from DeFi Llama revealed that the most recent deposits have contributed to elevating Huobi's USDT supply to a total of $273 million.