Despite being in a bear market, the crypto exchange battle is on. The volatility in the market has been hovering around local highs of late, and traders have essentially been taking advantage of the same.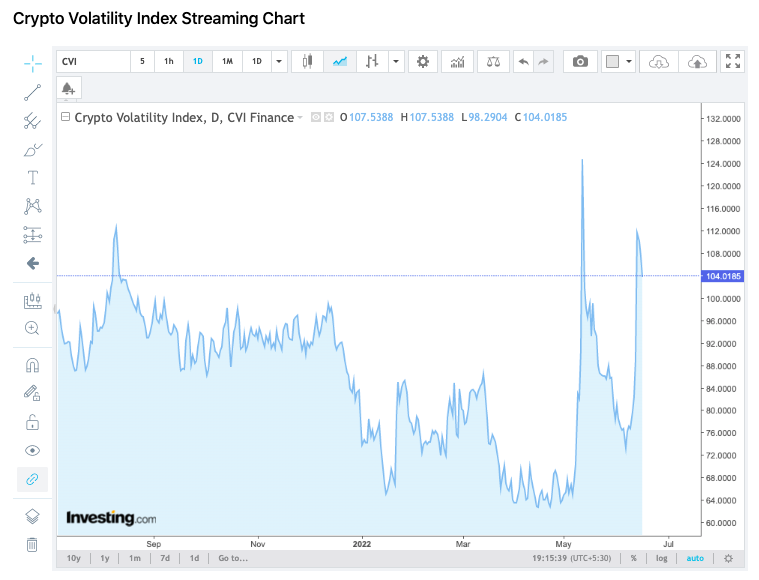 Per a recent CryptoCompare report, spot volumes on centralized exchanges rose by 13.6% to $1.97 trillion last month, with a daily maximum of $148.8 billion traded on 11 May, the day TerraUSD collapsed. As a result, FTX was able to fare better than its peers like Coinbase and OKX. Per CryptoCompare,
FTX overtook Coinbase and OKX in spot trading volume for the first time in May. FTX spot market volumes reached $89.4bn, an 80.8% increase from the month prior.
Binance, nonetheless, retained its position as the largest exchange by volume with a market share of 50.9%. Trades worth $532 billion had been executed last month, a 14.3% rise when compared to April.
What about DEXes?
Even decentralized exchanges were able to put up a pretty decent show in May. Per data from The Block, the aggregate DEX volume stood at $131.2 billion last month. As illustrated below, the same was substantially higher than what was registered in February, March, and April.


Uniswap was essentially the flag bearer and single-handedly contributed $61 billion to the total volume. The leader was, notably, followed by PancakeSwap, Curve, and Dodo.
Cross-pollination?
Binance leads the CEX race, while Uniswap leads the DEX race. Alongside, in terms of absolute numbers also, CEXes remains to be quite ahead. However, the April-May DEX: CEX trade volume readings brought to light an interesting trend.
As such, the said figure was derived by dividing decentralized exchanges' volume by that of centralized exchanges. Per The Block, from April to May, this ratio notched up from 11.08% to 11.64%, bringing to light that DEXes are on-track and are trying to cope with CEXes. Even though the rise ain't that high, it shouldn't be ignored, for it is a step in the right direction for DeFi.