Nansen released a detailed report on the events that led to Terra's downfall. The blockchain analytics firm reported that different parties were involved in a sell-off that caused TerraUSD's devastating demise.
Of the parties that eventually led to the fall, Nansen also wrote about the involvement of the DeFi lending platform, the Celsius Network.
"We refute the popular narrative of one 'attacker' or 'hacker' working to destabilize UST."

Nansen wrote in the report.
Nansen's report highlights that few players had already identified key vulnerabilities in UST and triggered the fall with some key actions. Unlike other stablecoins, TerraUSD depended on its sister coin, LUNA, to maintain its peg.
The fall of the Terra ecosystem took the crypto ecosystem by storm as investors lost their life savings, and over $40 billion was wiped away from the crypto market.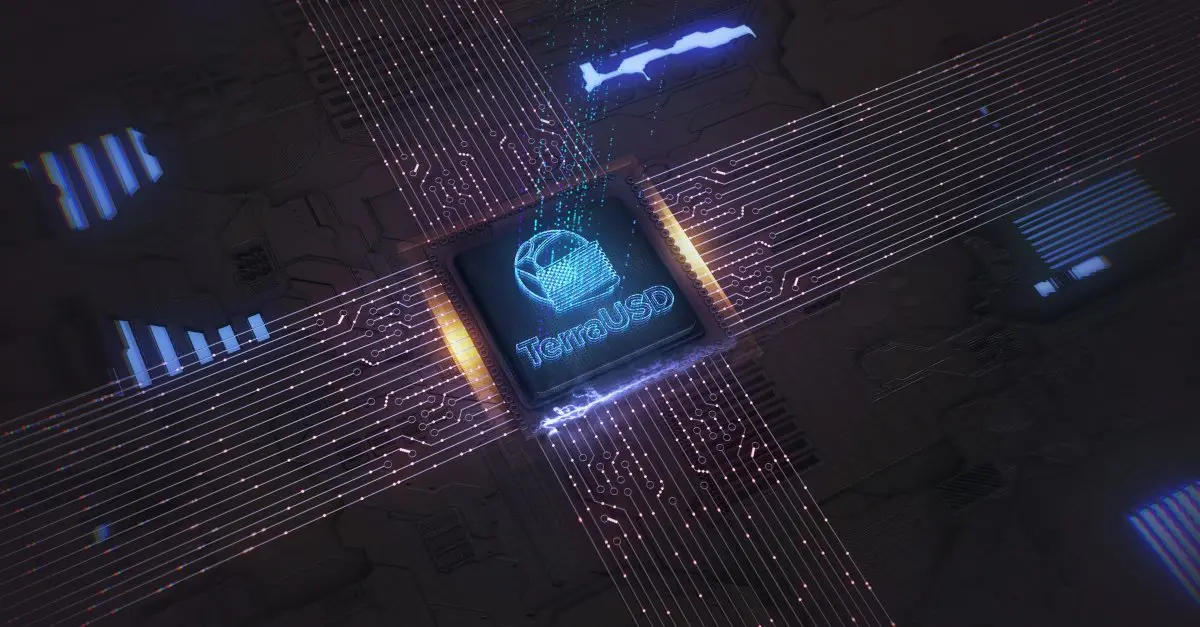 Terra's fall might be the actions of large stable entities—Nansen
"The de-peg of UST could…have resulted from the investment decisions of several well-funded entities, e.g. to abide by risk-management constraints or alternatively to reduce UST allocations deposited into Anchor in the context of turbulent macroeconomic and turbulent conditions."

Nansen
Nansen wrote in the report that many users even manipulated the arbitrage options triggered by the price fluctuations on Curve and Coinbase. To maintain the falling peg, the Luna Foundation Guard withdrew $150 million from Curve Finance. Multiple users pooled in $105 million as a response to the withdrawal. The entire withdrawal and deposit process played in a loop till May 8, 2022.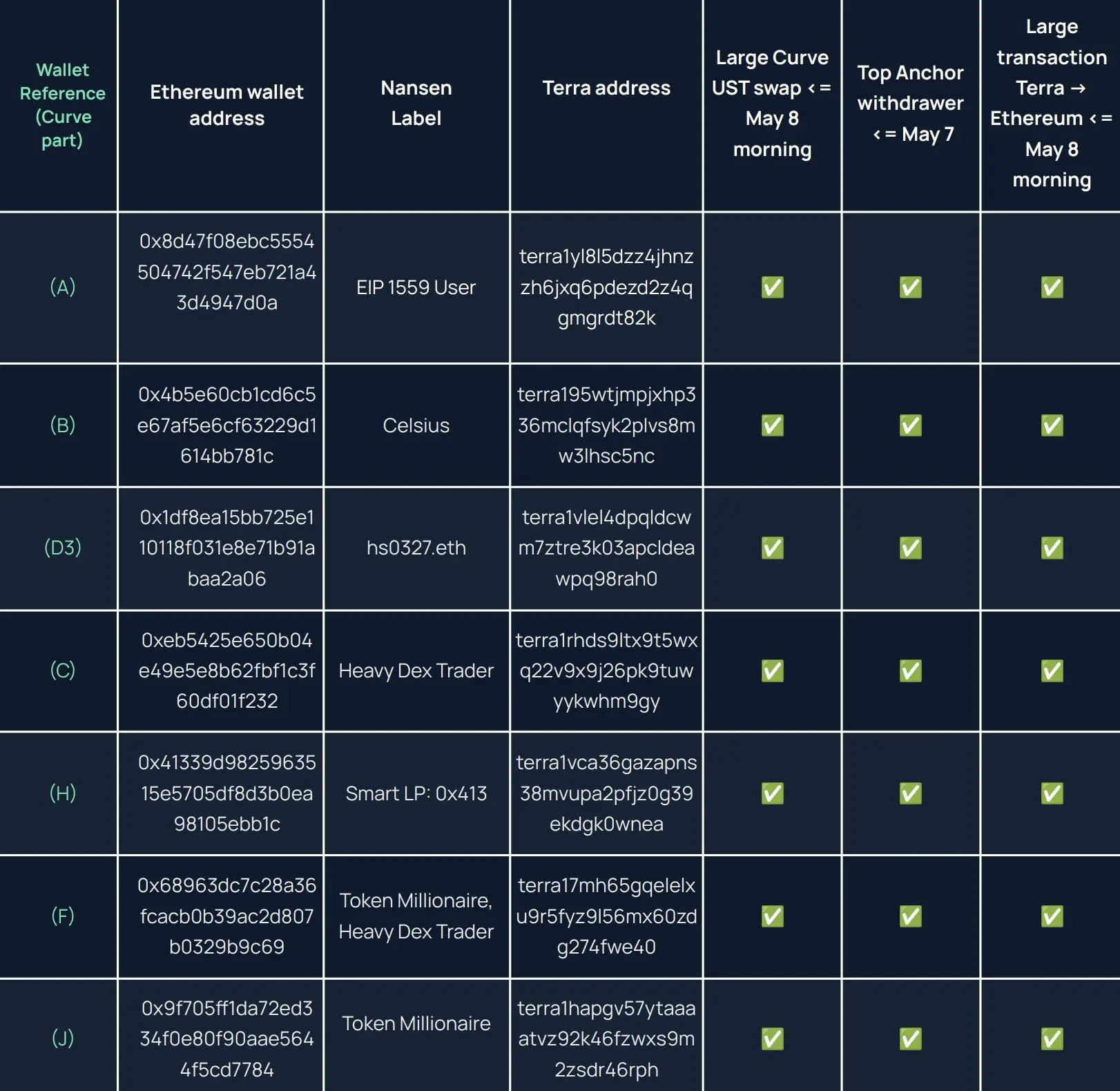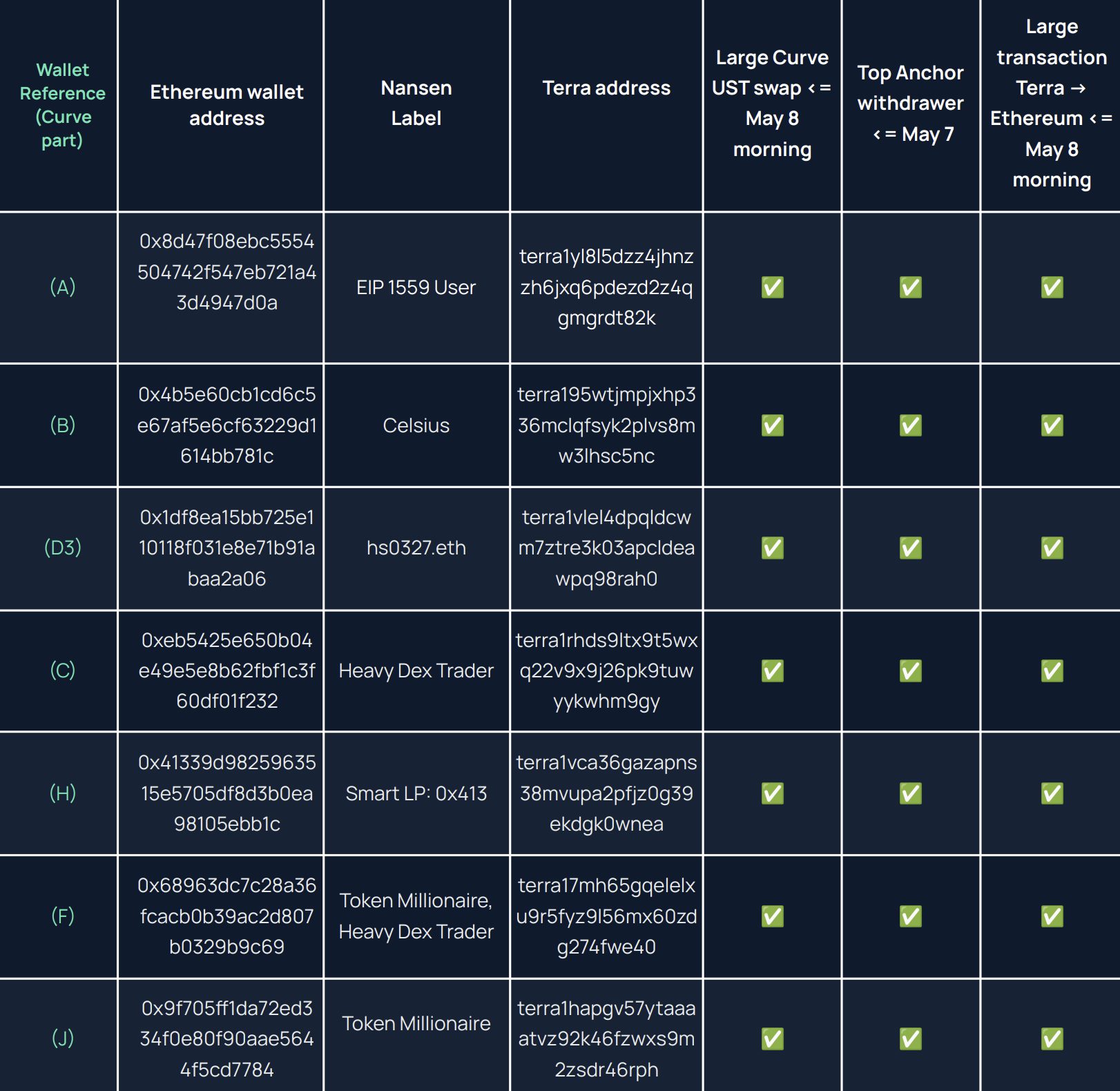 Following that, a number of major investors began withdrawing UST from Anchor Protocol and moving it to Ethereum. Users began exchanging UST for other stablecoins using Curve Finance once they were on Ethereum, taking advantage of price disparities on controlled exchanges, decentralized exchanges, and curve, with numerous rounds of buying and selling.
Nansen identified two of the wallets that withdrew $420 million from Anchor as those of Celsius. It also added that Celsius was involved in using the Wormhole Bridge to convert the funds to Ethereum.