Elon Musk re-justified why he's called the DogeFather on Sunday. He initially took Twitter to wish everyone on Father's day and then exclaimed, "I love all my kids so much." After that, he tweeted that he'd keep supporting Dogecoin and affirmed that he's "buying" it.
Dogecoin's price was quick to react to the said streak of tweets. Post the immediate pump recorded hourly, there was a minor retracement, but DOGE was fast to re-jump and got its cumulative appreciation up to 22%. Alongside, indicators like the RSI also created local peaks in the overbought zone, indicating that bulls were in control of the state of affairs on Sunday.
Has there been a sentiment flip in the DOGE market?
On Monday, people from the Dogecoin community stood divided. The funding rate was mildly negative on exchanges like BitMex, CoinEx, and Bitget, while on others like Binance, Gate, and Huobi, the number was slightly above zero, bringing to light the indecisiveness of market participants.
However, it was evident that a fair amount of profit booking had already taken place in the spot market. Per data from ITB, in just the past 12 hours, over 32 million additional DOGE tokens were sold than bought, underlining the selling bias.

The bullish push received on shorter timeframes like the 30-minute, 1-hour, and 6-hour windows has not been enough to aid DOGE to break above its 200 EMA [at $0.5959] on the hourly. If bulls do not step up and negate losses, we might see DOGE drop to its next level of support around its 50 EMA [at $0.5709] over the next few hours. If not clung onto, the following targets around $0.53 and $0.51 would come into play.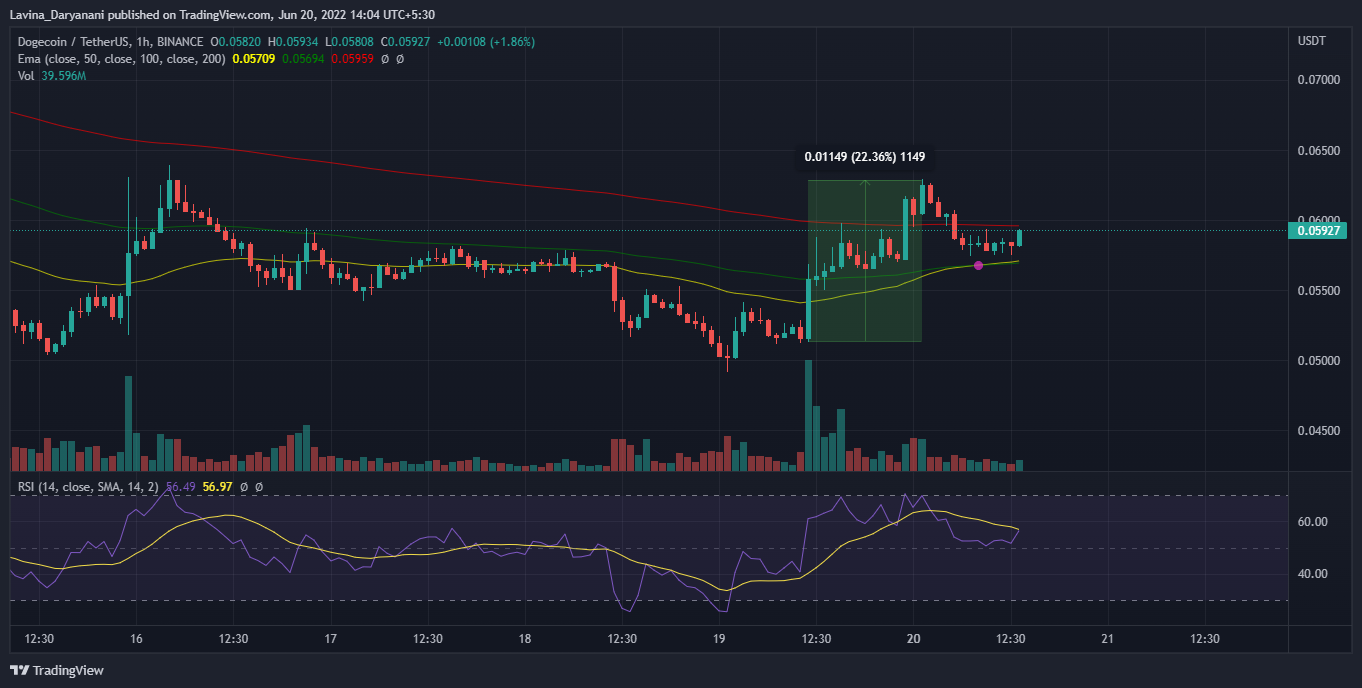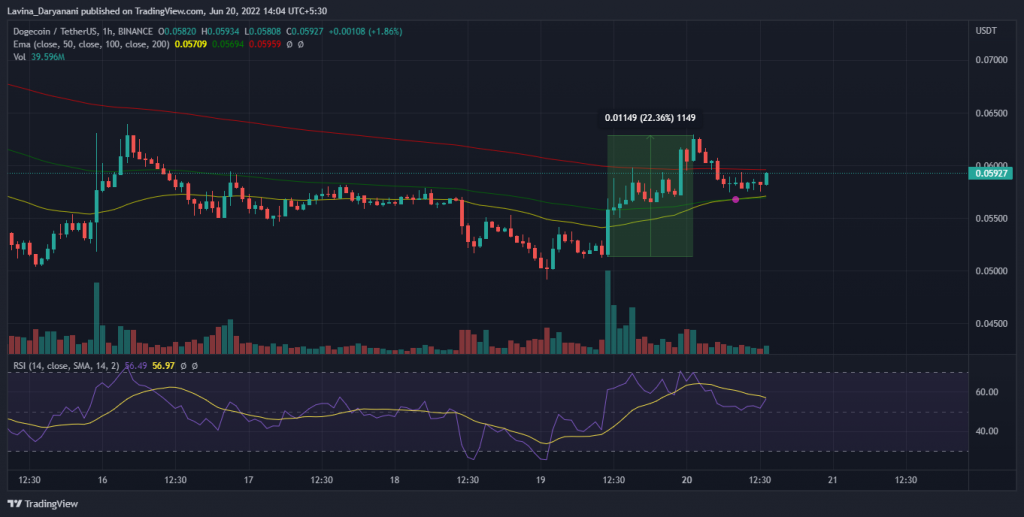 However, if buy trades start gaining more weightage or Bitcoin and co. extends their relief rally, traders can watch out for $0.62 as the next immediate upside target.