The market's recent instability has heightened the importance of forecasting Dogecoin's price. DOGE, a cryptocurrency based on a popular internet meme, has gained widespread attention thanks to billionaire entrepreneur Elon Musk's vocal support of the asset. This has definitely prompted several users to buy Dogecoin, even though the co-founders, including Billy Markus and Jackson Palmer, don't represent DOGE.
As a result of Musk's advocacy, the value of the meme coin has been subject to significant fluctuations. This includes a notable increase following the Tesla CEO's every tweet about the meme coin.
Also read: Dogecoin: Can DOGE Reach $100 in 10 years?
The recent market volatility has caused the price of DOGE to drop by 14% over the last seven days. Dogecoin is trading at $0.07852, according to CoinMarketCap data. DOGE hit an all-time high in May 2021 and has been down 90% since. DOGE has a total supply of 139,263,696,384 with a circulating supply of 139,263,696,384. With the meme coin plunging below the local support of $0.084-0.0793, let us find out whether DOGE will rise or drop in value.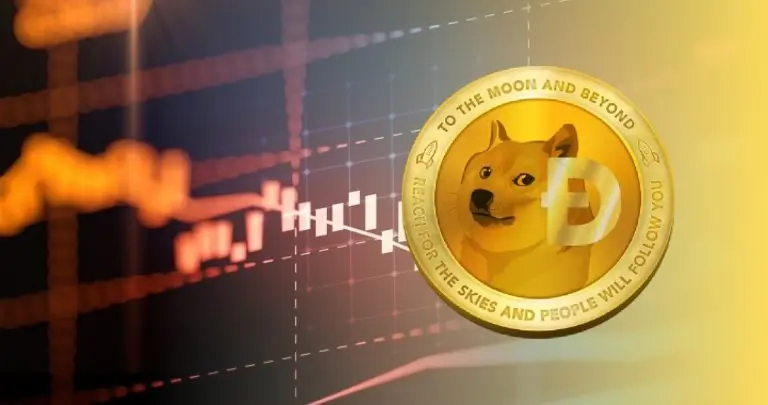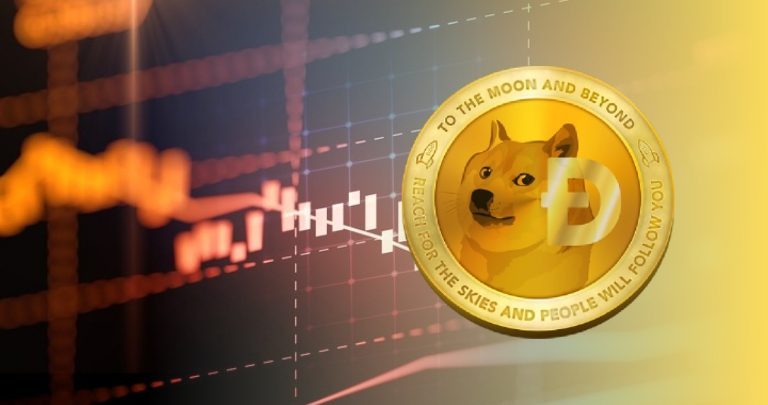 Dogecoin- Will it Rise From the Key Support Level?
A closer look at the DOGE chart reveals that DOGE has obtained strong support at the $0.084 level as it breaches the horizontal level. However, the direction in which the Dogecoin price will head is uncertain.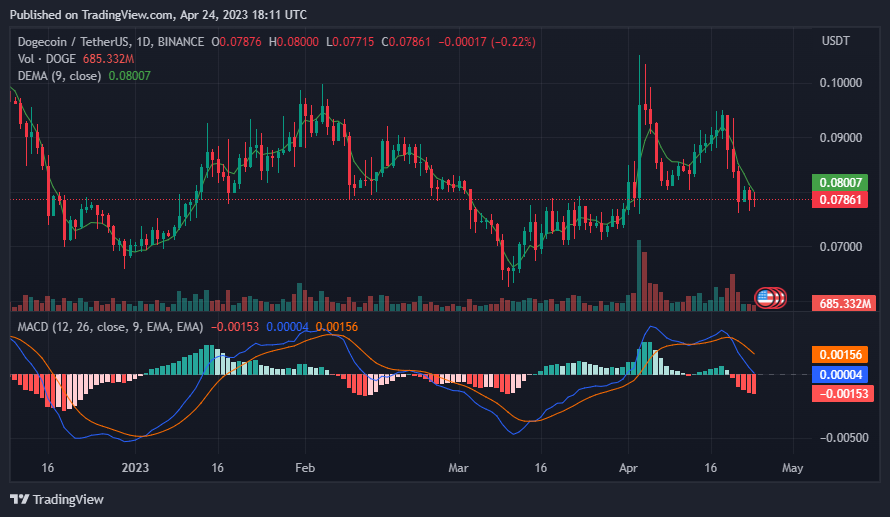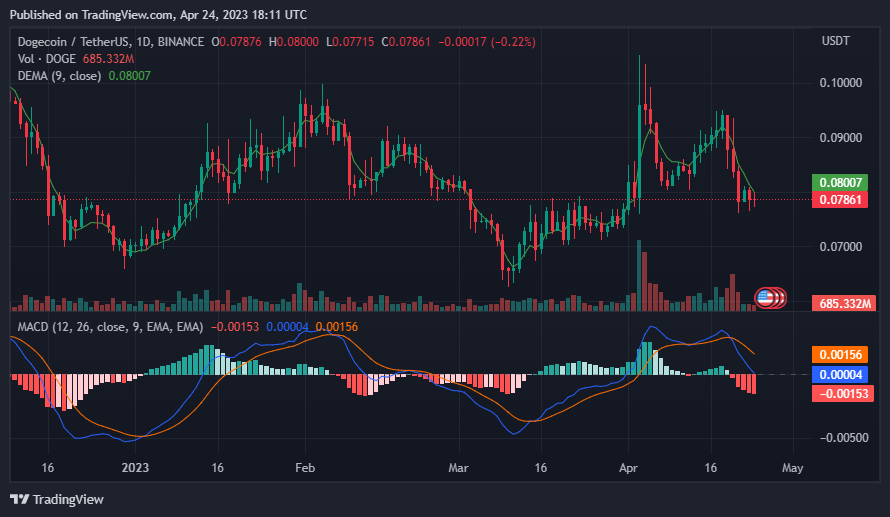 If the whole market proves to be bullish moving ahead, Dogecoin could likely close above the $0.084 support level. This could likely push the price of DOGE higher by 24%, according to CoinGape. However, if the meme coin fails to gain momentum, it could probably cause the price to plummet. Perhaps all this prediction could also drastically change with one tweet from Musk. Musk's every tweet is also greatly anticipated by the Dogecoin community.
According to CoinMarketCap, the king of meme coins is trading at $0.07198, with a 6.8% drop in value over the last 24 hours. The market cap has also dropped by 6.7% during this period. The 24-hour trading volume of Dogecoin, however, has spiked by 117%. The doge meme has definitely inspired and paved the way for other meme coins, including Shiba Inu.