It looks like Dogecoin [DOGE] has a stronger correlation with Elon Musk and his firms as opposed to the overall cryptocurrency market. Bitcoin [BTC], Ethereum [ETH], and several other assets were seen in the red zone today. BTC even dipped below $30K. Amidst this, DOGE was seen surging.
The OG meme coin jumped from a low of $0.08858 all the way to a high of $0.0946. At press time, DOGE was trading for $0.09293 with a 4.13% daily rise.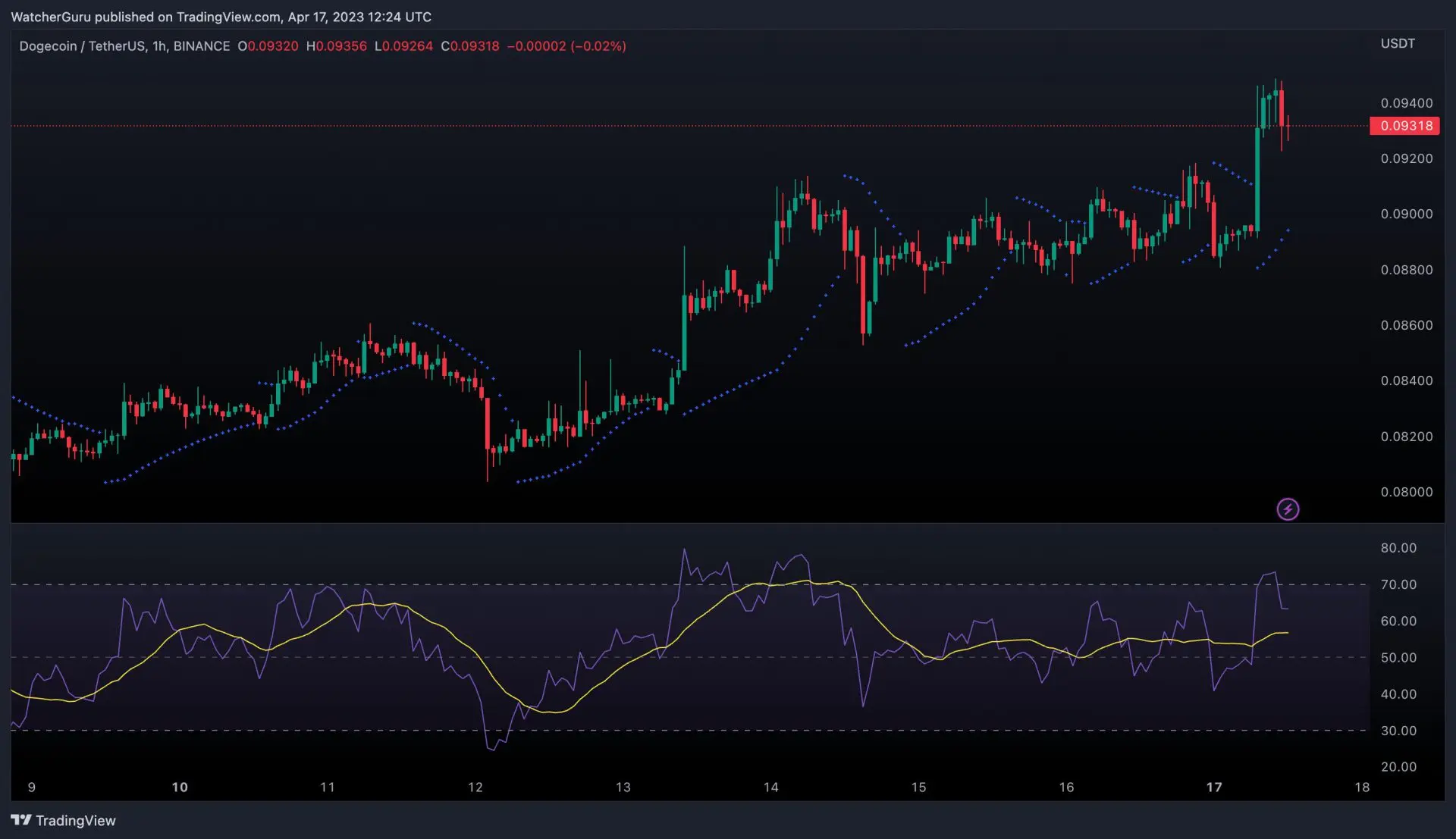 As seen in the one-hour chart of DOGE, the asset is likely to prolong its current trend. The Parabolic SAR indicator formed dotted lines below the candlesticks, which acted as support against any potential downfalls. The Relative Strength Index [RSI] revealed that DOGE was being extensively purchased. The RSI marker, however, dipped from the overbought zone just a while ago.
This upswing in the Dogecoin market was linked to SpaceX and the launch of its giant Starship rocket. This particular rocket has been in the works for quite some time now. Elon Musk, the CEO of Tesla and SpaceX, has frequently spoken about Starship and given in-depth presentations about its structure and operation.
In addition to this, he constantly highlights its capability to deliver supplies and people to Mars. Musk took to Twitter to further announce that the "Cryogenic propellant load of Starship is underway, liftoff in T minus 1 hour."
Dogecoin and SpaceX
Elon Musk has been exhibiting his inclination towards Dogecoin [DOGE] in multiple ways. More recently, Musk replaced the Twitter logo with DOGE. Similarly, accepting payments in DOGE has also boosted the adoption of the meme coin.
First, the Twitter CEO decided to accept DOGE payments for selected items on Tesla. However, the community was truly stunned when Musk tweeted that SpaceX merchandise would also be available for purchase through DOGE.
Back in Feb. 2023, it was affirmed that SpaceX is still planning to launch DOGE-1 in the third quarter of 2023. Furthermore, the project, which is entirely sponsored by Dogecoin, aims to get the spacecraft into lunar orbit.