The Elon Musk-Twitter deal is one of the most viral topics of discussion on the internet. The possibility of the acquisition deal coming to a conclusion this Friday has been surfing social media.
Elon Musk communicated with the loan bankers via video conferencing that the deal would close on Friday. The deal is anticipated to be completed soon, according to individuals close to the matter.
The $13 billion debt has been concluded by the banks. According to the specifications, the only thing left to do is sign the documents. According to those acquainted with the situation, this will be the final stage before the fund is handed to Musk.
Musk, who is an ardent Twitter user, uses his platform to share his insights on various topics. He has now updated his Twitter bio, hinting that the deal is likely to close soon.
Elon Musk changes Twitter bio to "Chief Twit"
Even though the news was out that the deal was likely to close on Friday, the Twitter enthusiasts wanted double confirmation. Musk is now serving those hopes on a silver platter as he changed his Twitter bio to "Chief Twit." This is an indirect confirmation that the deal is likely in its final stages.
Musk also changed his location to "Twitter HQ," conveying that he has finally entered the Twitter headquarters.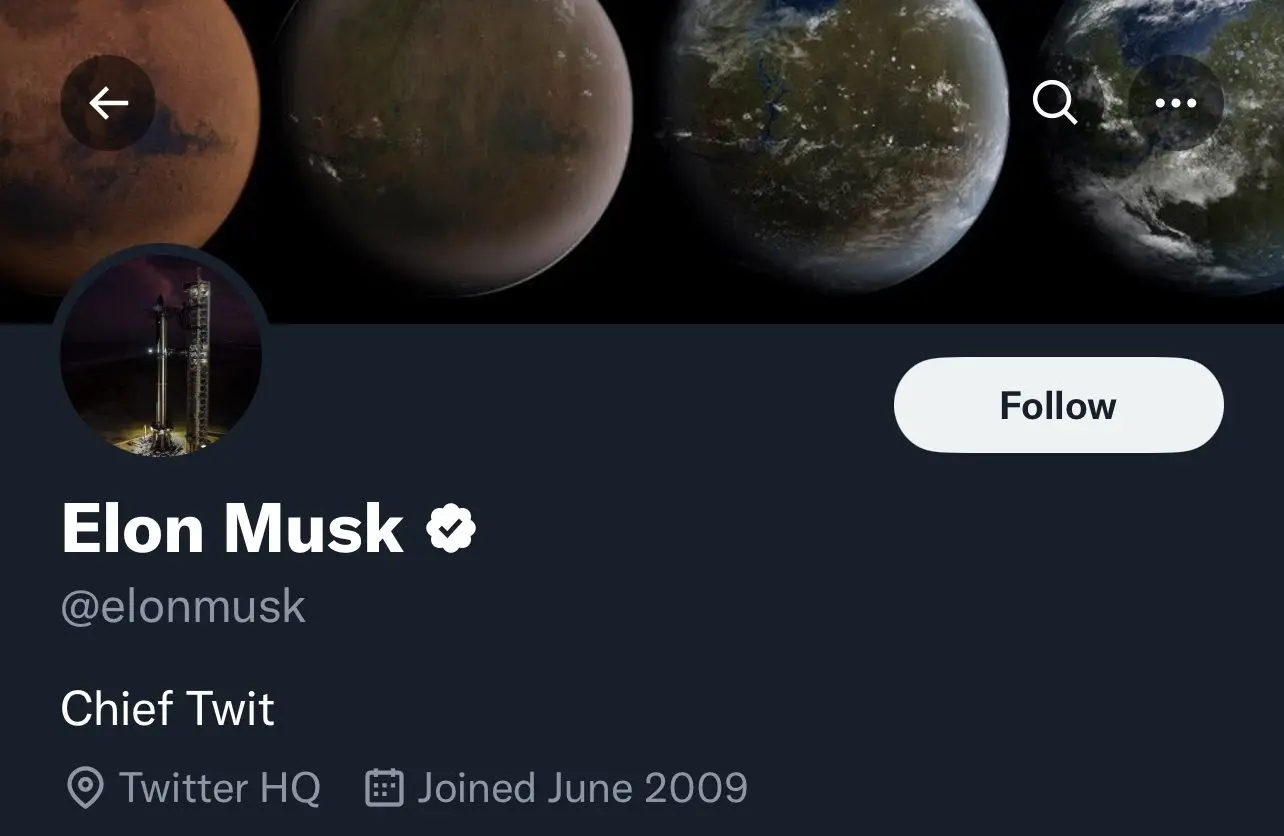 The conclusion of the deal is a much-anticipated event in the tech realm. Musk changed his mind after it was revealed that the social media giant had failed to meet its contractual commitments. Elon Musk believes that Twitter misled him about spam bots on the network.
As a result, Musk was sued by Twitter for withdrawing from the deal. The company was apparently having difficulty reaching a final acquisition agreement; sources claimed that the project was having difficulty due to debt finance concerns. The current report provides proof that Musk has solved the difficulties associated with this acquisition.