Like the broader cryptocurrency market, Ethereum [ETH] also experienced the recent market turmoil. The altcoin's attempt to reach the $2,000 mark was abruptly halted. Subsequently, ETH has remained within the range of $1,600 to $1,800. Currently, ETH is being traded at $1,640, reflecting a decrease of 12.42% over the course of August.
Following its recent sharp decline, the asset's profitability decreased. According to the data from Glassnode, only 55.42% of the total ETH supply is currently in a state of profit. This marks the lowest point it has reached in the past seven months.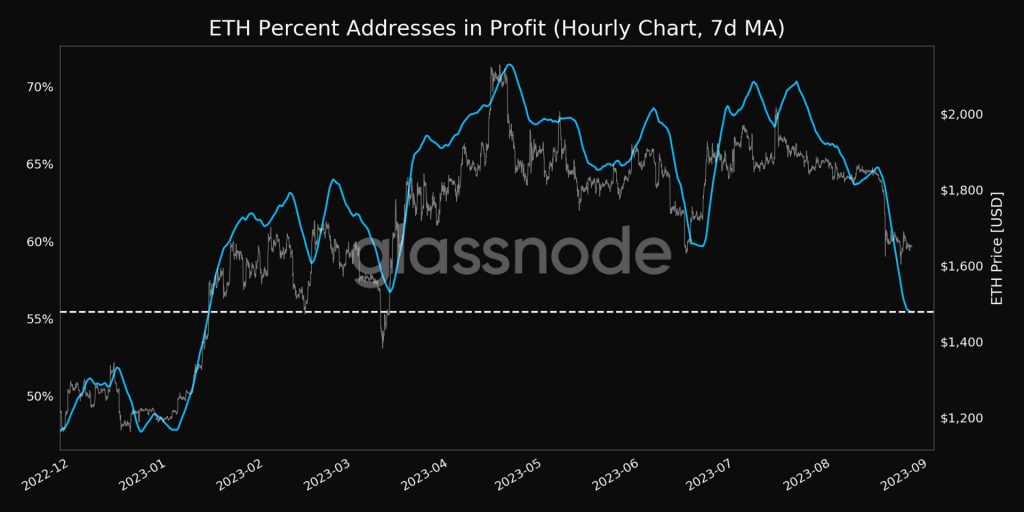 Furthermore, bullish Ethereum traders were facing a challenging situation. Based on information from Coinglass, there were more instances of long positions being forcibly closed compared to short positions. In the past 12 hours, the Ethereum market has experienced a collective value of $4.66 million in liquidations. Among these, about $4.27 million in liquidations were from long positions, while a modest $393.75K worth of short positions were similarly liquidated within this timeframe.
Also Read: How Long Will it Take for Ethereum to Reach $5,000?
Ethereum staking takes front stage
In spite of these bearish occurrences, many individuals remained optimistic about the altcoin. For example, the quantity of Ethereum locked in the staking smart contract continued to reach unprecedented levels. According to a recent report, the Ethereum network had accumulated over 28 million ETH staked, which accounted for about 23% of the total Ethereum tokens in circulation.
The notable increase in staking also indicated investors' trust in the procedure. Additionally, according to IntoTheBlock's Bulls and Bears metric, there were 110 bullish addresses compared to 93 bearish ones. Bullish addresses represent those that purchased over 1% of the traded volume in the past 24 hours, while bearish addresses are those that sold over 1% of the traded volume during the same period.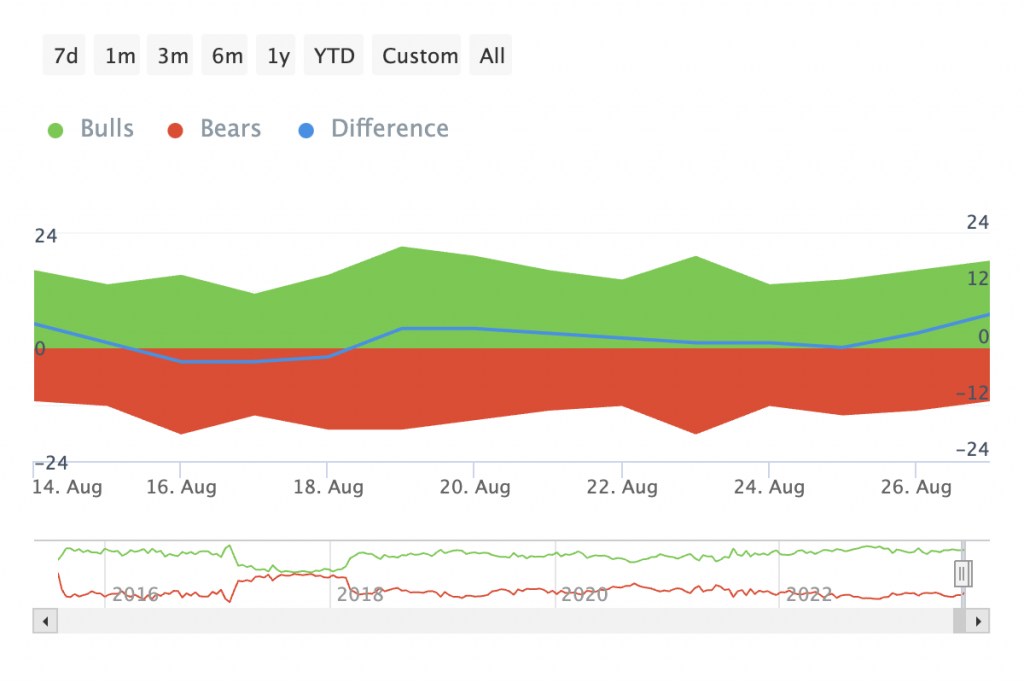 Right now, the market is facing a lack of intent. Currently, there is a mixture of optimistic and pessimistic views prevailing in the market. Amidst this, traders are anxiously anticipating a positive turn in the Ethereum market. The approval of Ethereum exchange-traded funds ETFs could also aid in boosting the price of the asset.
Also Read: ARK Invest, 21Shares File for 2 New Ethereum, Bitcoin Futures ETFs