The 111th All Core Developers Consensus (ACDC) call for Ethereum (ETH) core developers took place on June 15, 2023, over Zoom. A proposal to raise the maximum effective validator balance from 32 ETH to 2,048 ETH was one of the topics from the developers.
The maximum allowed balance for Ethereum validators is 32 ETH. Therefore, validators are not paid interest on any staked sum that has been accumulated in excess of 32 ETH. Staker must run more validators and re-deploy funds worth at least 32 ETH in order to increase validator yield. Ethereum Foundation Researcher Michael Neuder has suggested removing the 32 ETH cap on effective balances. The move aimed to help lower the expansion of the active validator set, i.e. reduce the number of validators.
What are the benefits of the Ethereum developer's proposal?
There are several benefits to the new proposal. Firstly, future roadmap improvements like single-slot finality will be simpler to apply. Second, it will lessen message bloat caused by high message volumes on the peer-to-peer layer.
Additionally, the change will raise the appeal of solo staking. This can be done by allowing independent validators to automatically compound stake earnings. The move will also ease the architecture of major stakeholder service providers. This can be done by not continuously spinning up new validators to compound returns.
The cap of 32 ETH is not very large as the threshold is very low. The Ethereum network has seen a large influx of validators, with about 90,000 users in queue.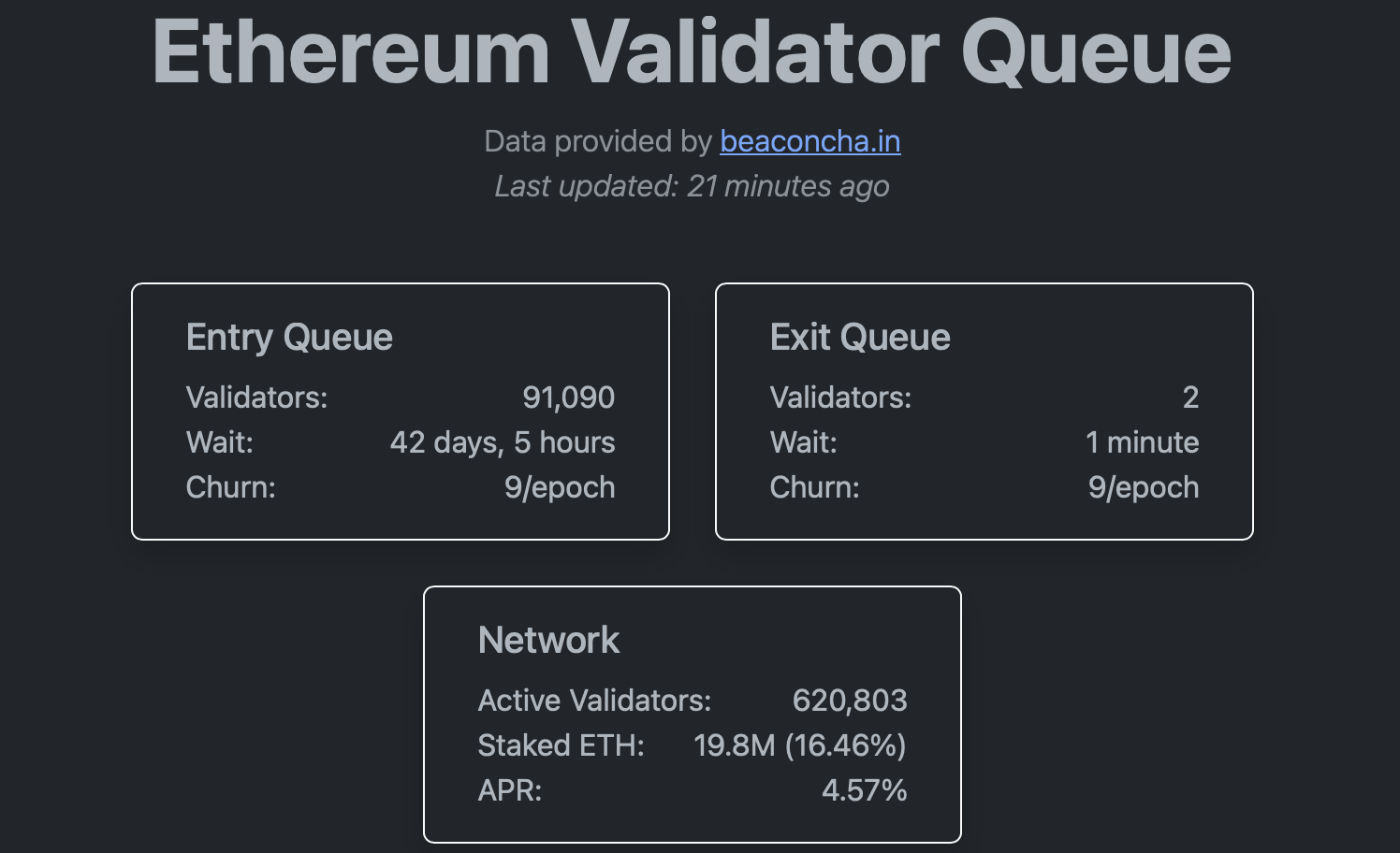 Although many argue that having more validators means more decentralization, the rising validator size is not necessarily healthy. Moreover, having fewer validators will make the network more efficient. Additionally, yields will also increase if the locked Ethereum (ETH) goes up in number.
The proposal is still being discussed and is not final. Developers are considering the possible drawbacks and tradeoffs. The move is a significant one, and the team should not rush to a decision.
On the price side of things, Ethereum (ETH) is still struggling. The second-largest crypto by market cap continues to trade below $1800. ETH is down 0.9% over the previous week and by 4.6% in the monthly charts. Moreover, the asset is down by 64.57% from its highest point of $4,878, achieved in November 2021. However, Ethereum (ETH) has gained 44.18% since Jan. 1, 2023. At press time, ETH was trading at $1,728, down by 0.2% in the last 24 hours.