For the first time in weeks, the crypto market turn the tables around and welcomed bulls. With most coins trading in green with substantial gains, the global crypto market cap was up by almost 5% on Wednesday and stood at $978 billion at press time. As a result, bearish traders got rekt and the aggregate short liquidations climbed to a 15-month high, around $700 million.
Ethereum and its forked version Ethereum classic—along with Toncoin, Lido, and Cardano—were the top gainers of the day. The Ethereum siblings had both rallied by more than 10% each and stood at multi-week high levels on Wednesday.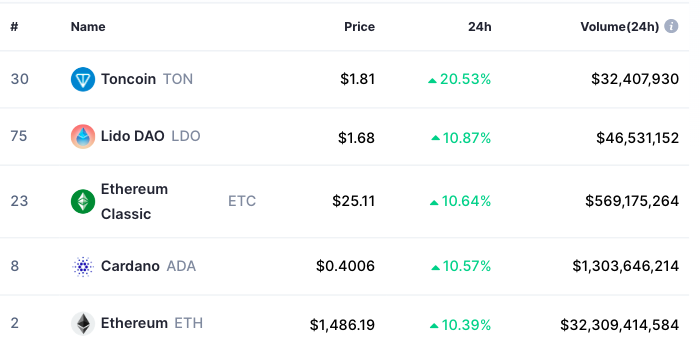 Also Read: Germany's $9B worth N26 bank to launch Bitcoin, Ethereum trading
Diving further into Ethereum & Ethereum Classic's tale
The net-flows on exchanges did not show any drastic change for ETH. Yesterday, the flows were negative and reflected a value of 48.1k ETH. On Wednesday also, the same trend continued and at press time, the numbers already crossed 24.95k.
As illustrated below, the net-flows chart has mostly been characterized by red bars since mid-September, indicating the accumulation trend has been on for quite a while now. After remaining inert for so many days, the price has finally started reciprocating and reacting to the outflows/buys.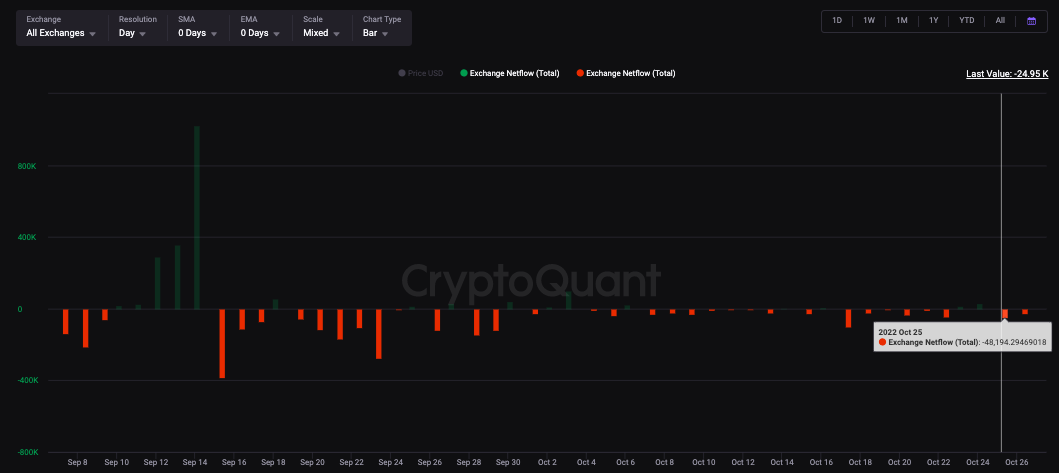 Amid all this, it is interesting to note that an ETH whale wallet that had not been active for more than six years, moved 15k ETH worth $22.2 million to an empty wallet. The movement of tokens from one wallet to another technically doesn't affect prices, but Santiment highlighted,
ETH's price is +8.1% since this transaction, briefly jumping over $1,500 for the 1st time since the merge 6 weeks ago.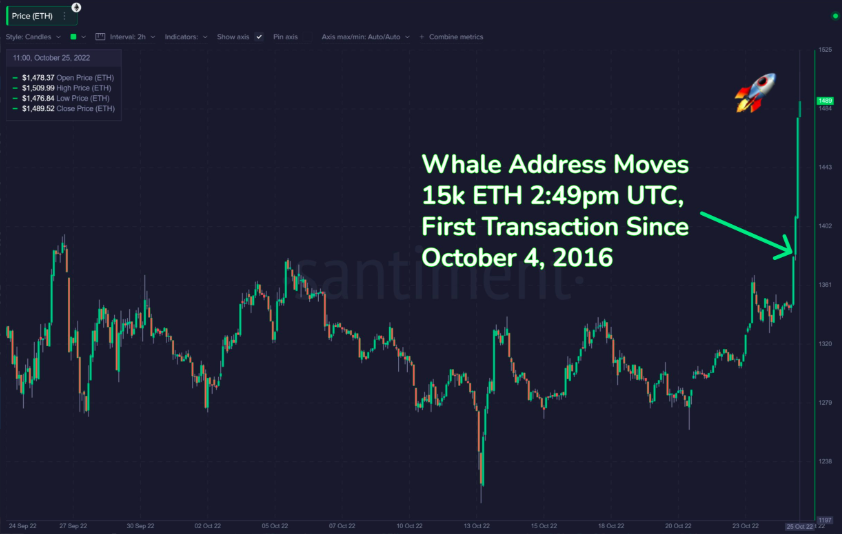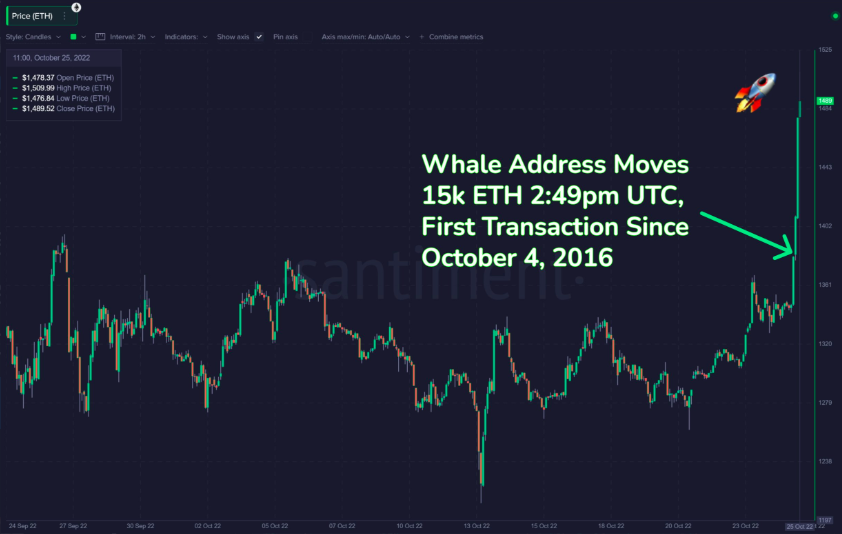 Ethereum Classic shares a high correlation with both Bitcoin and Ethereum and in the past whenever the largest alt has rallied, it has followed along. This time has been no different.

Alongside the price hype, it is worth noting that Ethereum Classic managed to settle $21.7 million worth of transactions on its blockchain over the past day and earned a modest $253 via fee. The active addresses in the same period stood north of 27k on Ethereum's forked network.