Ethereum [ETH] recently experienced a significant decrease in exchange outflows. According to data from Glassnode, the volume of Ethereum withdrawn from exchanges reached a six-month low of $11,062,094.68.
The decline in Ethereum exchange outflows is seen as a positive signal for the crypto. This decrease in outflows suggests a drop in selling pressure, which is typically a bullish sign. Furthermore, Ethereum has experienced a significant decrease in exchange inflows since the start of the year. Such a development might help in contributing to the upward movement of Ethereum's price in the market as well.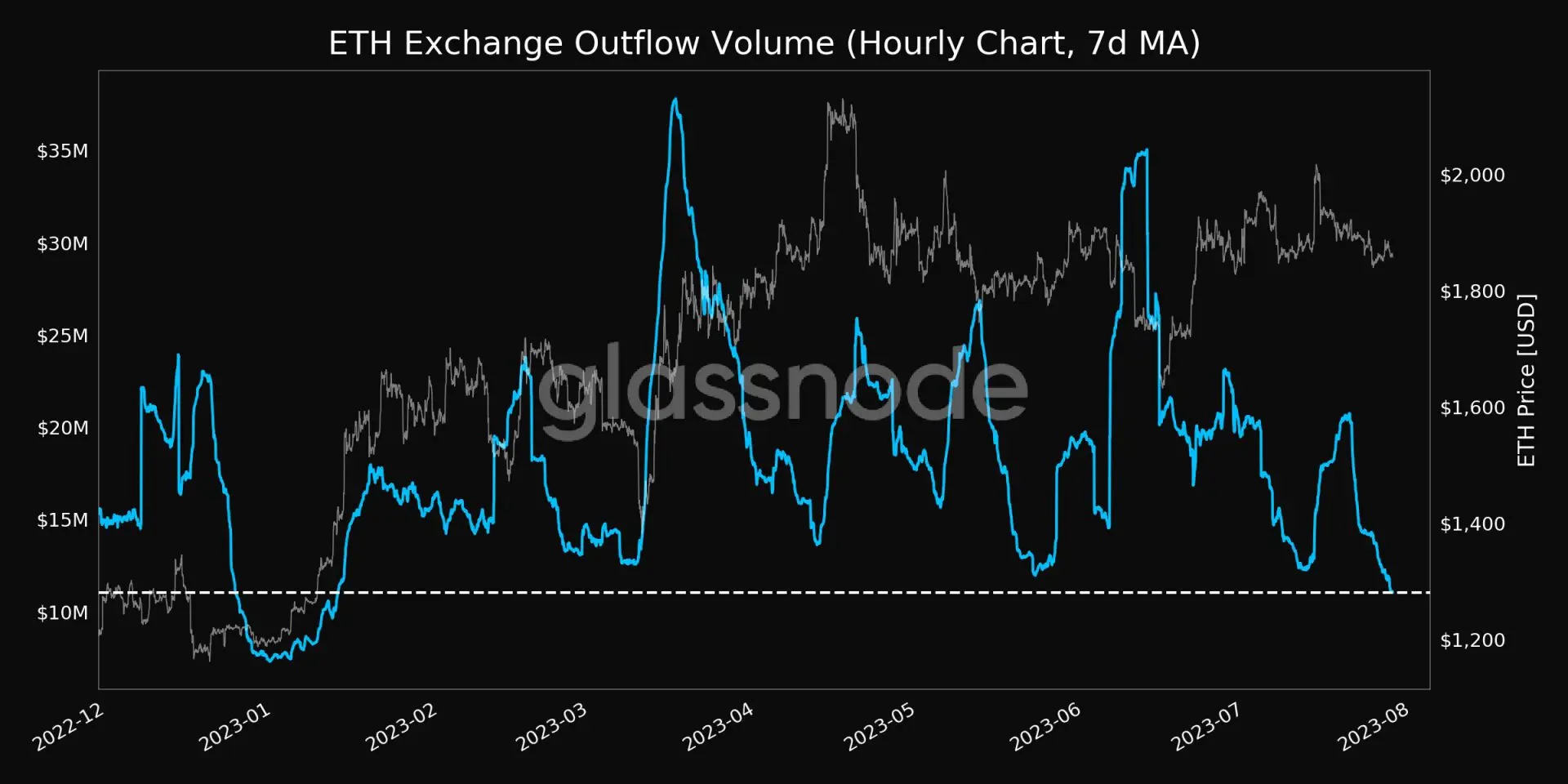 At press time, ETH was trading at $1,863 experiencing a 0.83% decrease in its daily value. Although the overall market sentiment seemed lackluster, there were several indicators suggesting the possibility of a significant upswing for the leading altcoin.
Also Read: Ethereum Tops Institution-Grade ESG Ranking, Bitcoin Ranks 20th
Big bullish bets
According to data, traders were buying more ETH call options compared to Bitcoin [BTC] call options. In the chart below, the open interest put/call ratio for ETH was 0.31, while for BTC, it stood at 0.45. A declining put/call ratio is typically considered a positive sign, indicating a bullish sentiment in the market.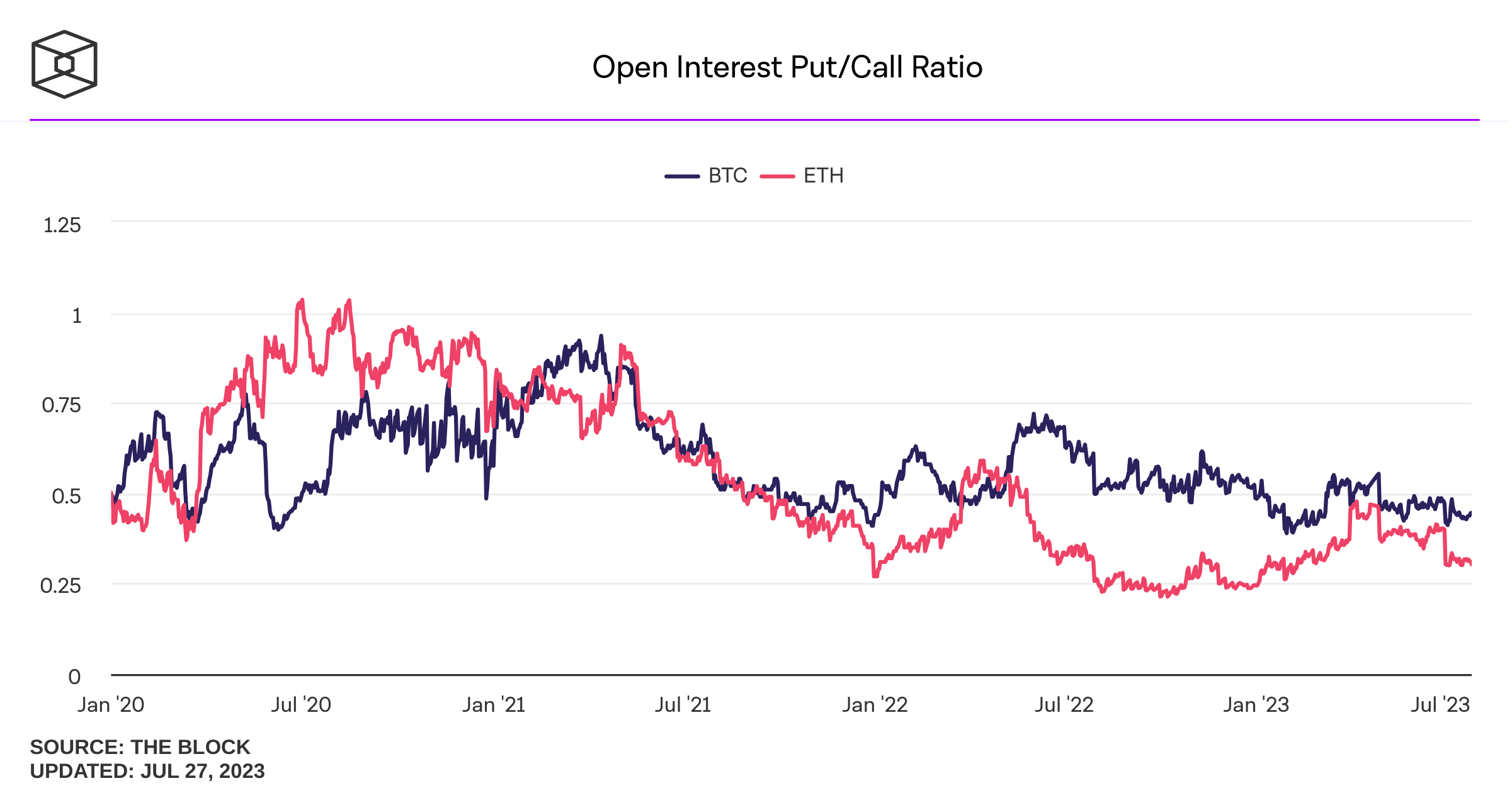 Furthermore, the higher open interest for Ether compared to Bitcoin indicated that traders expect more significant fluctuations in the ETH market in comparison to the BTC market.
Also Read: Ethereum: Users Holding 1000+ ETH, Drops to 5-Year Low
Will volatility work in Ethereum's favor?
In a recent report, Fidelity Digital Assets has provided insights into Ether's potential over the next 12 months. The firm holds a bullish view on the leading altcoin for the short term, i.e., within the coming year. However, it approaches the mid-term outlook, spanning one to five years, with more caution. Nonetheless, Fidelity remains optimistic about Ethereum's long-term prospects, extending beyond five years.

It is worth noting that Ethereum's value has surged by 60% since the beginning of the year. Given the above forecast and the previously mentioned metrics, heightened volatility could work in favor of the altcoin.
Also Read: Investor Poll Shows 47% Confidence in Ethereum's Rise Above Bitcoin