Following in the footsteps of the world's largest cryptocurrency, Bitcoin [BTC], Ethereum [ETH] was seen moving upwards. Despite its volatile week, the asset has managed to perform much better than it did throughout the month. At press time, ETH was trading for $1,797 with a 2.41% daily rise.
While several continue to bet on the asset's rise beyond $2,000 over the weekend, a few others stay vigilant considering its volatile nature. But the bulls seemed to be siding the largest altcoin.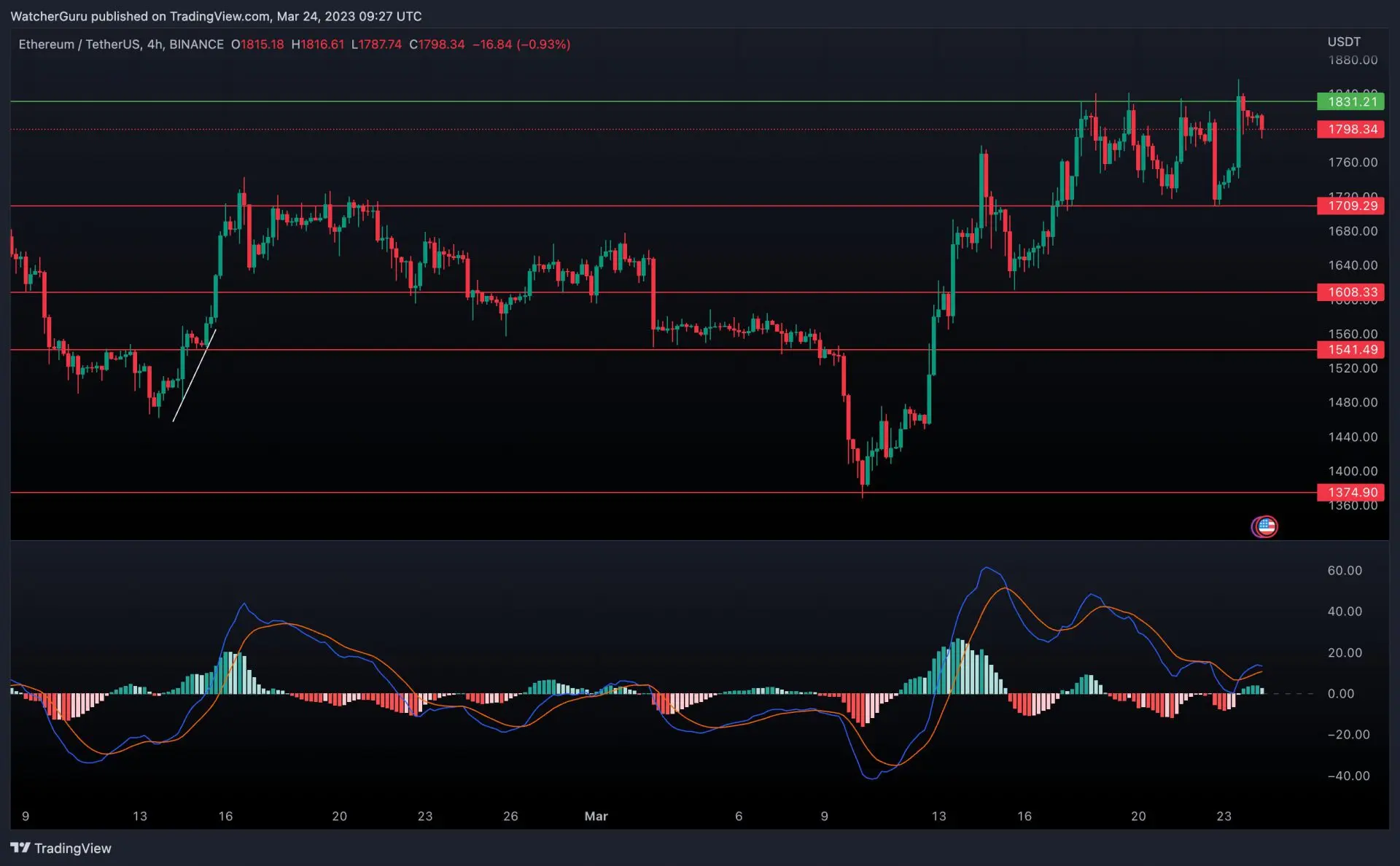 As seen in the above chart, ETH has witnessed an upswing over the last couple of days. The altcoin is trying hard to push past a significant level of resistance at $1,831. The MACD indicator highlighted the possibility of things working out for the asset by getting into a bullish crossover. If things go the other way, ETH could drop to its immediate support level of $1,709.
While the Ethereum to $2,000 narrative was strengthened in the asset's 4-hour chart, analysts seemed to be optimistic about the same. Crypto analyst Michaël van de Poppe took to Twitter and highlighted all the coins that he was watching at the moment. Ethereum joined the list along with Bitcoin, Litecoin [LTC], Polkadot [DOT], and others.
Brand new addresses veer into the Ethereum ecosystem
Along with its price, the number of addresses in the Ethereum network was soaring. According to Glassnode, the total number of new addresses in the space hit a 3-month high of 3,394.851.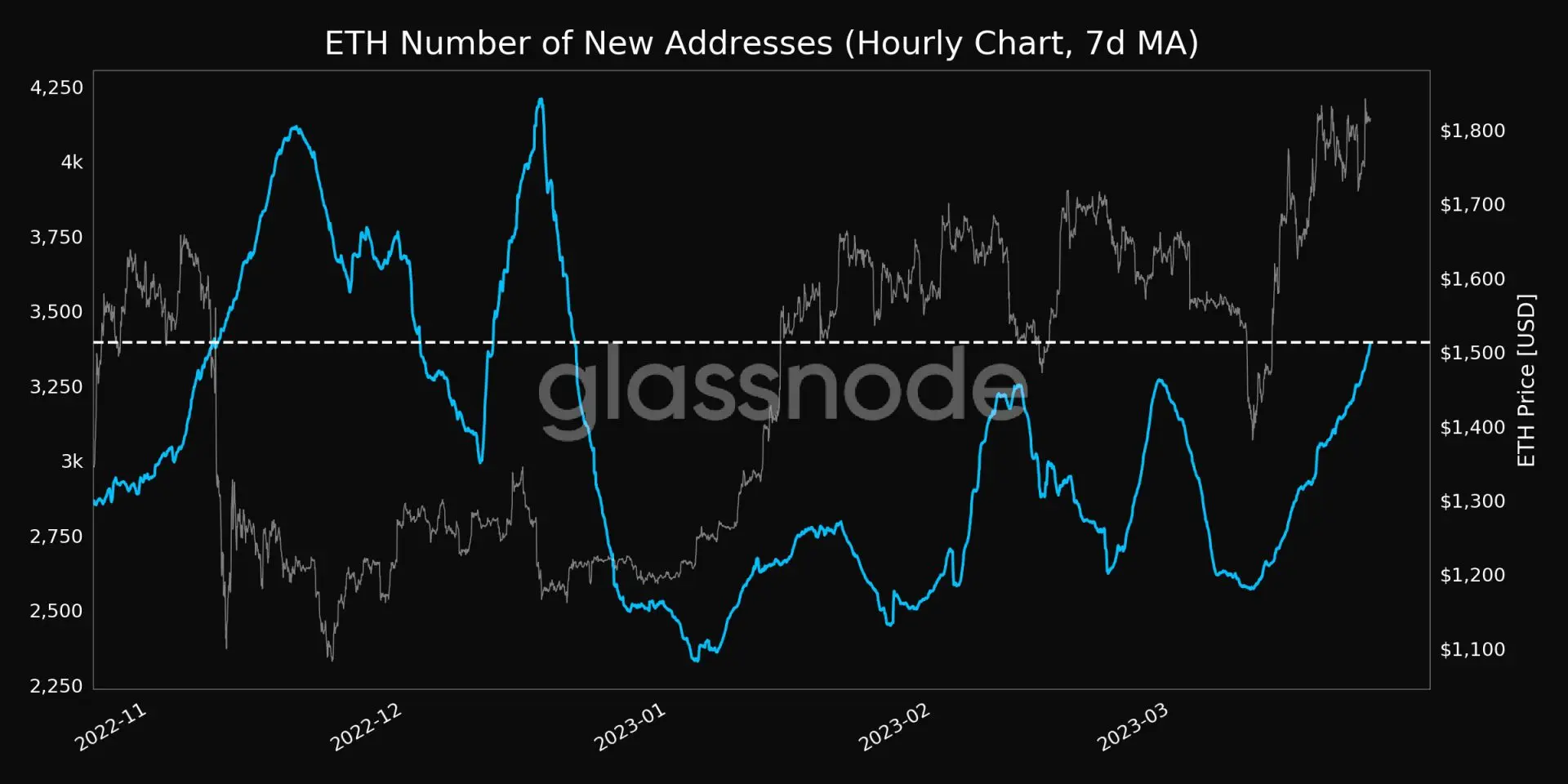 In the meantime, the number of ETH holders making money at its current price also increased. Data from Into The Block noted that 66% of the asset's holders were pocketing profits. Only 32% of the addresses were enduring a loss.
Despite this growth, Bank of America's recent report proved to be bearish for the altcoin. The bank pointed out that Ethereum's adoption would dip if the blockchain fails to boost its throughput or speed.