Despite its efforts, Ethereum [ETH] has encountered difficulty surpassing the $2000 mark. In the midst of this, the cumulative daily fees paid by users for processing transactions on the Ethereum network dropped to 1,719 ETH during the weekend.

Time and again, there have been several complaints about the Ethereum network and its expensive transactions. However, the latest drop in fees challenged this narrative. This marked the lowest daily total since Dec. 26. The figure has plummeted by 89% from its year-to-date peak of 16,720 ETH recorded on May 5. Nevertheless, this decline doesn't carry an entirely optimistic outlook. The recent drop in aggregate fees paid highlighted a decrease in network activity.
Layer-2 protocols outshine Ethereum
The occurrence of fees reaching their lowest point in eight months is probably linked to the growing adoption of Ethereum's layer-2 scaling solutions. As commonly understood, the development of scaling solutions emerged as a response to the need to overcome capacity limitations on the Ethereum mainnet. This was triggered by a rapid and substantial increase in network activity.
By managing lots of small transactions and showing proof to the main Ethereum system, layer-2 solutions have become an important part of Ethereum. Therefore, the latest trajectory is good news for Ethereum's future because it suggests the network will improve and change for the better in the long run.
According to a report, the scaling efficiency of layer-2 rollups surged by a factor of 5.25 compared to less than a year ago. The collective volume of transactions conducted on layer-2 networks exceeded that of Ethereum by more than five times.
This wasn't all. According to recent data, layer-2 scaling solutions achieved an average processing rate of over 45 transactions per second [TPS]. ETH's average TPS, on the other hand, stood at 10.5.
Layer-2 protocols will continue to see a boost
In the future, the expansion of layer-2 solutions will depend on the forthcoming EIP-4844 update. With the goal of attaining significant cost reductions of 10–100 times from the primary blockchain, this essential upgrade has the potential to establish the foundation for the widespread adoption of Ethereum.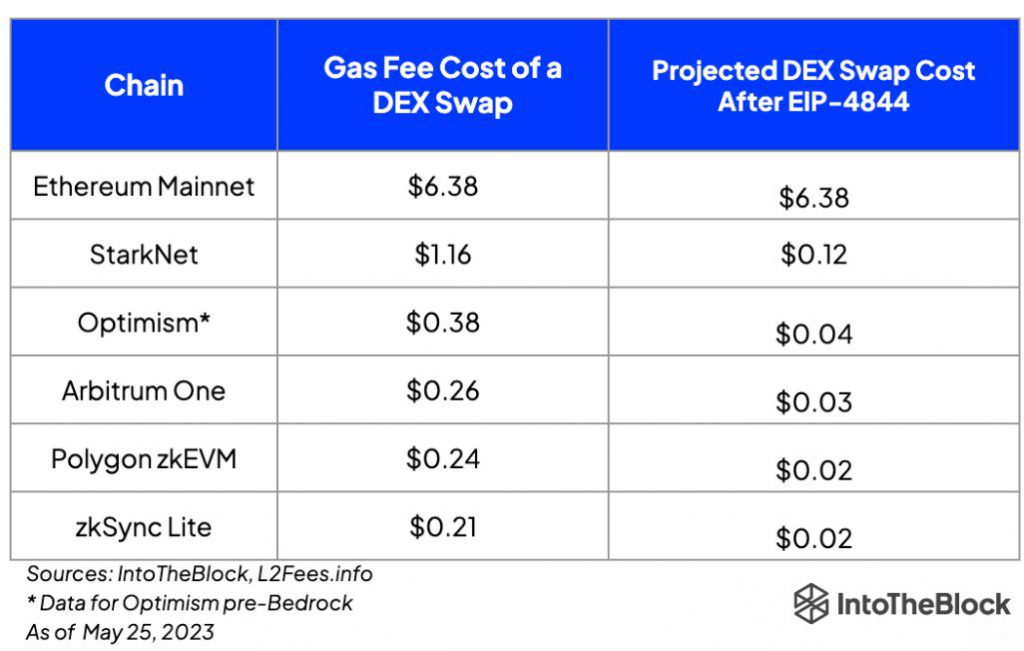 Also Read: How Will Coinbase's Base Benefit From EIP-4844?