On Thursday, the aggregate valuation of the crypto market stood below the psychological $1 trillion mark, at $980 billion. The same resulted from the 1.5% decline noted over the past day. August was not fruitful for investors as Bitcoin was down by around 12% in the 1-month window. Ethereum, however, managed to keep its losses capped under 4%.
The performance of crypto-centric products has been quite congruent. ProShares' Bitcoin ETF—BITO—shrunk by 12.5% in value in August. However, its short BTC ETF—BITI—rose by roughly the exact figure, suggesting that traders were taking a short strategy towards Bitcoin. And resultantly, the bearish sentiment prevailed.
Ethereum-centric products, on the other hand, fared much better. Grayscale's Ethereum Trust—ETHE—had lost only 3.3% of its value in August, while its counterpart Bitcoin Trust—GBTC—dropped by more than 12%.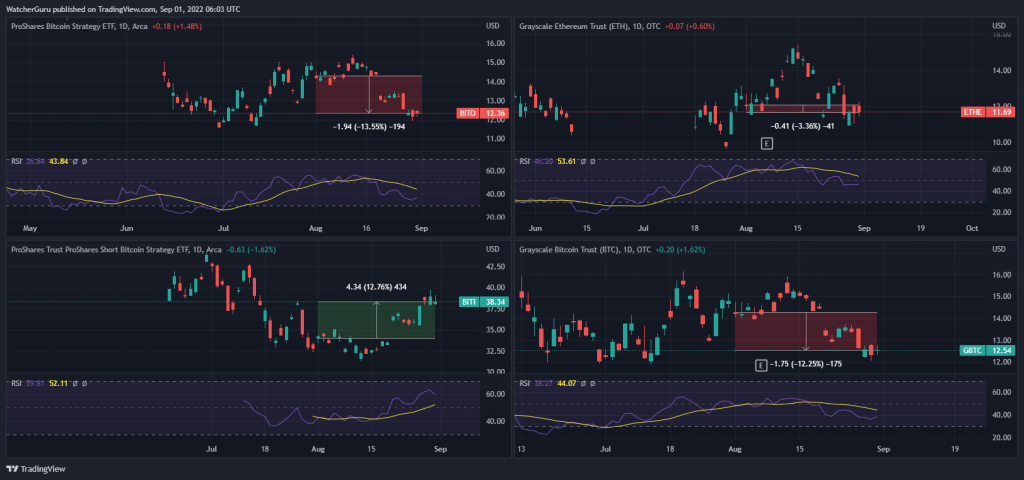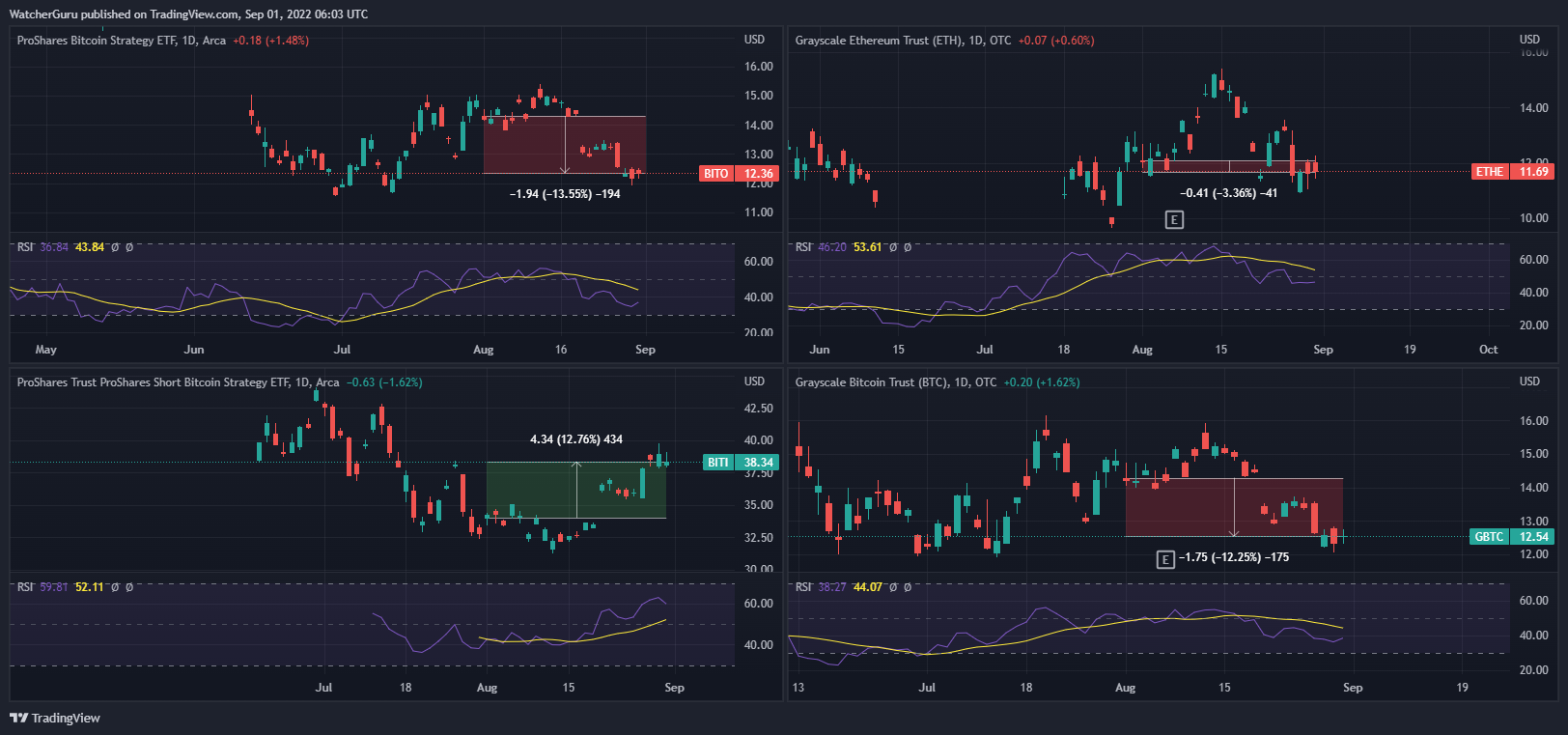 Ethereum ahead in the race?
In August, Ethereum-based investment products saw more interest relative to Bitcoin-centric products. Per a recent report from CryptoCompare, the former's AuM rose by 2.36% to $6.81 billion throughout August. On the other hand, bitcoin products' aggregate AuM noted a 7.16% drop off to $17.4 billion.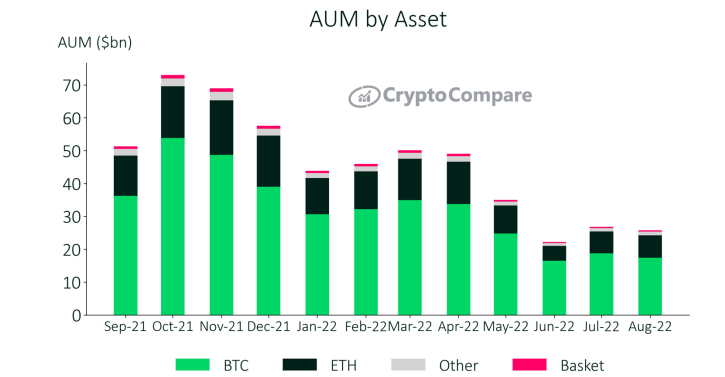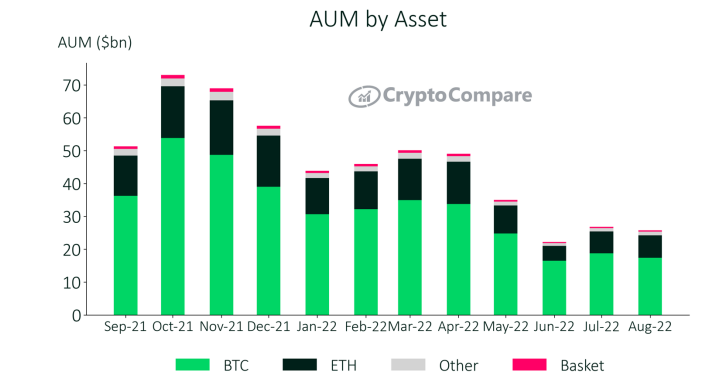 The fluctuation was also reflected in the Bitcoin and Ether product trading volumes. GBTC noted a 24.4% drop in volume in August. As a result, for the first time since December 2021, GBTC lost its position as the most traded trust product. Conversely, ETHE's volume rose by 23.2%.
Furthermore, as illustrated below, weekly outflows for Bitcoin-based products averaged $14.9 million in August. In contrast, Ethereum products recorded the largest weekly inflows of $6.4 million per week.
Attributing the same to Ethereum's upcoming Merge, CryptoCompare's report noted,
"We could be seeing interest move away from Bitcoin in the short term, as Ethereum-based products hold the attention with the much-anticipated merge on the horizon."