The cryptocurrency industry as a whole is currently facing numerous challenges. The legal action taken by the Securities and Exchange Commission [SEC] against Binance and Coinbase has set off a chain of events. Following a significant market decline, there was a quick recovery accompanied by an increase in large-scale transactions by whales. Notably, an address named Cumberland carried out a substantial movement of Ethereum [ETH] and other assets from the exchanges that are under the purview of the SEC.
According to data from Lookonchain, the address known as Cumberland made a significant withdrawal of 20,000 ETH from Coinbase, amounting to approximately $37 million. Furthermore, the same address also withdrew 4,850 ETH from Binance, valued at around $9 million. These sizable transactions indicate substantial movements of Ethereum from both exchanges by the Cumberland address.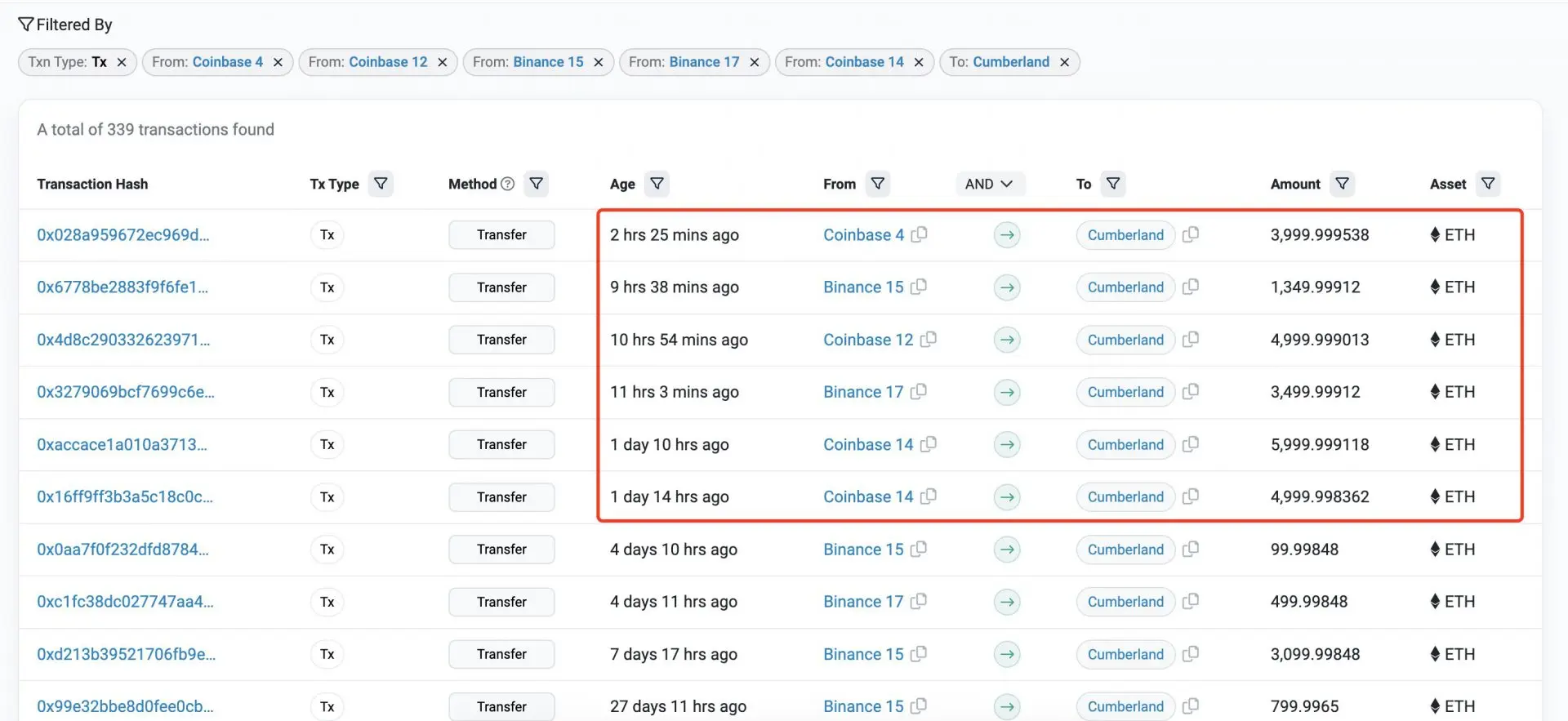 Along with the substantial Ethereum withdrawals, Cumberland also withdrew various other assets from the exchanges. These assets include AXS, SHIB, COMP, LINK, CRV, AAVE, and RNDR. Stablecoins like USDC were also part of Cumberland's list. Lookonchain further noted,
"After the #SEC sued #Binance and #Coinbase news reports, Cumberland has withdrawn ~90M $USDC from #Circle, then deposited ~85M $USDC to #Coinbase and 3.5M $USDC to #Binance."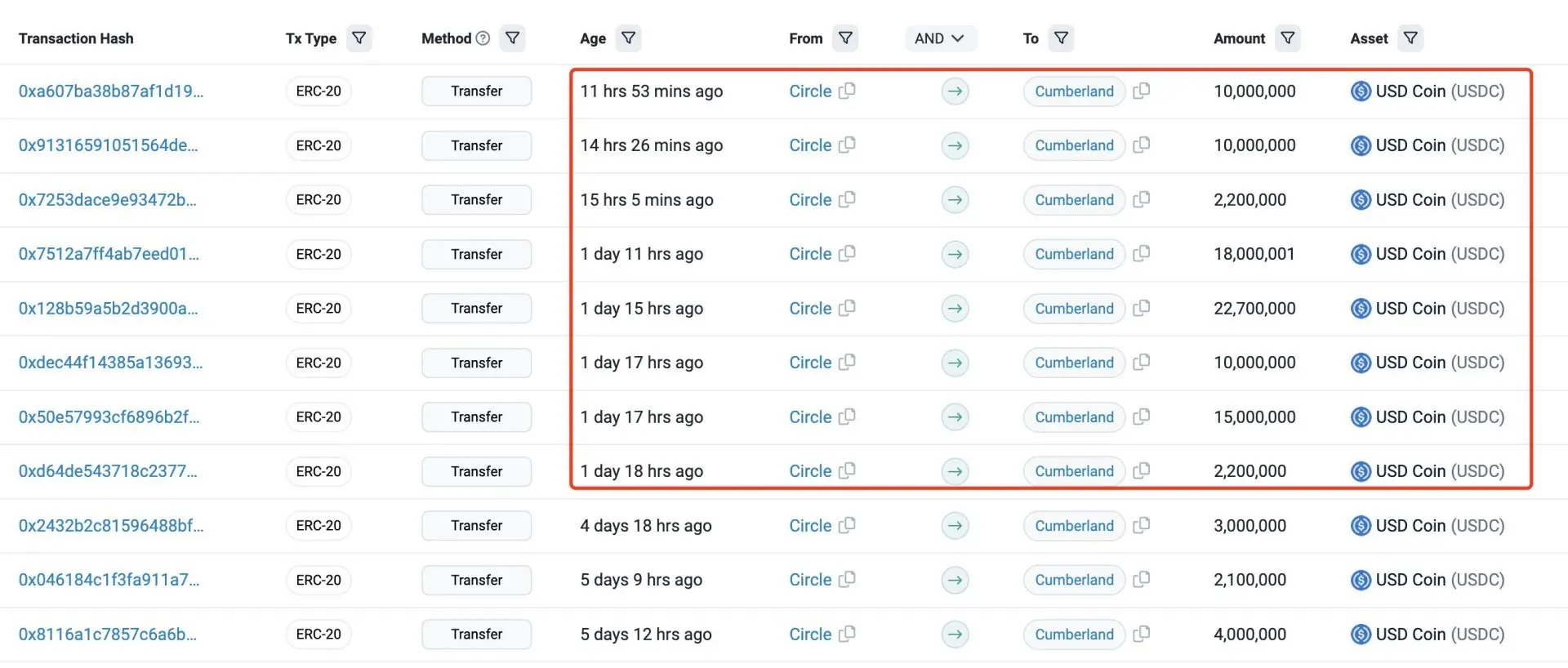 According to data obtained from Nansen, it has been revealed that Cumberland, the address in question, withdrew a notable amount of over 23 million Binance USD [BUSD] from Binance. Subsequently, this sum was sent to Paxos.
Large whales sold or redistributed over 1.6 million ETH
Cumberland wasn't the only one moving funds. Several large movements have occurred in the Ethereum ecosystem in the last 48 hours. Crypto analyst Ali Martinez revealed,
"Some of the largest whales on the #Ethereum network sold or redistributed over 1.6 million $ETH in the past 48 hours, worth around $2.22 billion."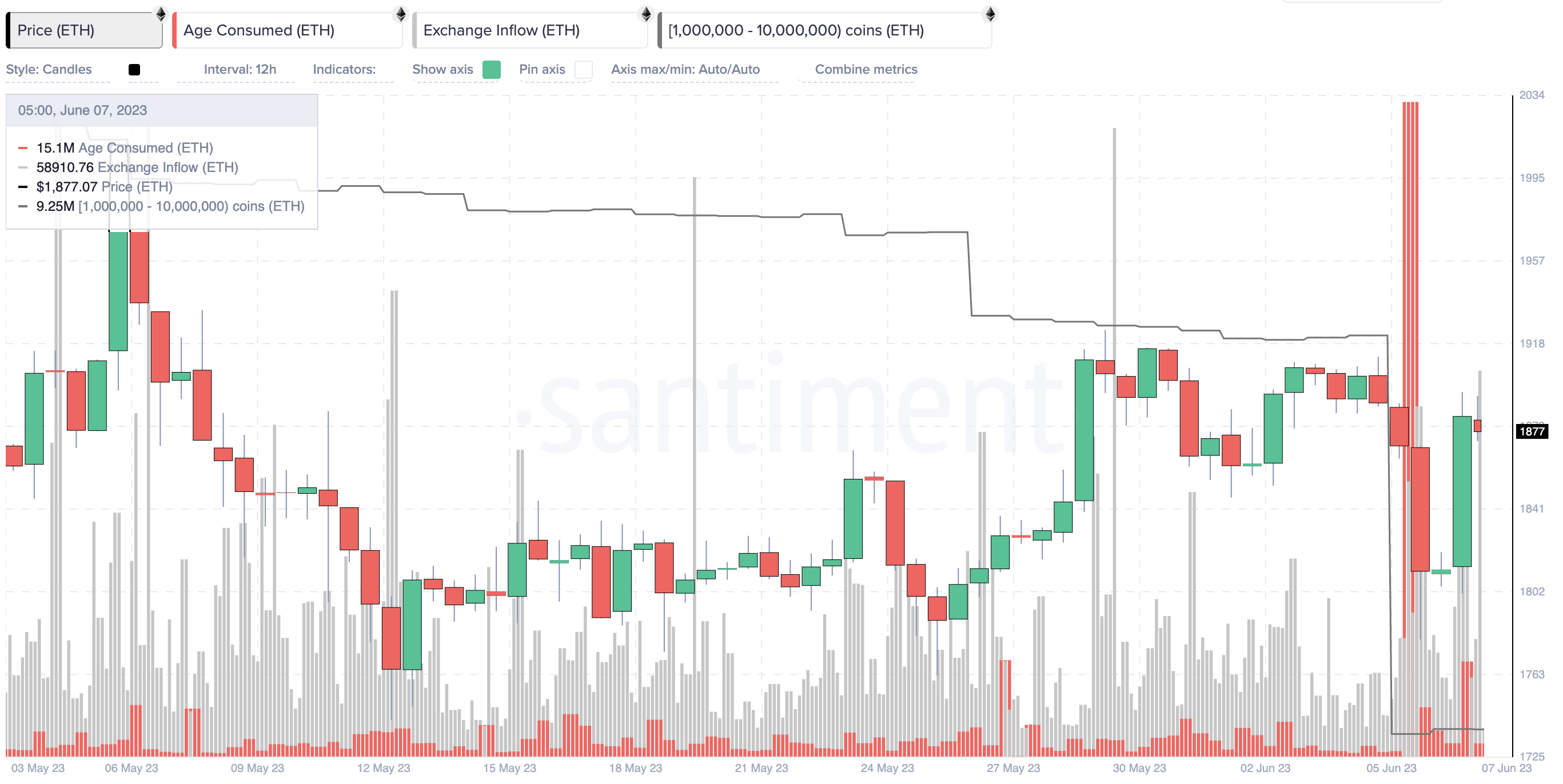 At press time, ETH was trading for $1,862.83 with a 3.10% daily surge.