The Ethereum [ETH] network was settling below the crypto spotlight. The network's transition from proof-of-stake [PoS] to proof-of-work [PoW] is undoubtedly the year's event. Amidst this significant upgrade, several platforms across the industry have been extending support towards Ethereum staking. Almost every prominent exchange like Binance, Coinbase, Gemini, and others has started to support ETH 2.0 staking. More recently, it was revealed that the stake rate of ETH 2.0 was on the rise.
As per OKLink, the total number of deposit contract addresses of ETH 2.0 had reached 13,343,768. This further pushed the stake rate by 11.17 percent.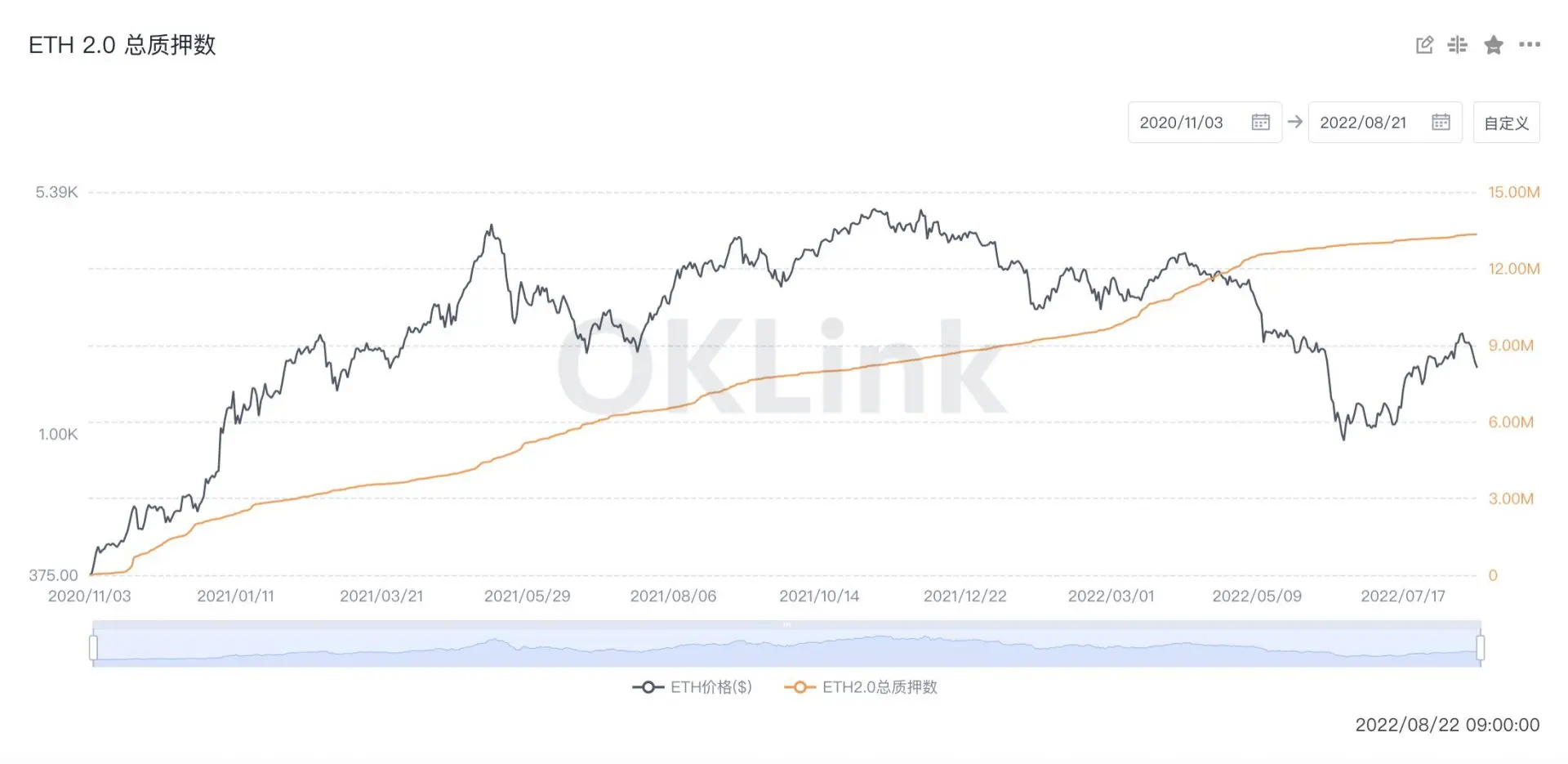 It should also be noted that 153,000 new ETH have been staked since August. In addition to this, 36,000 ETH were added every week.
The latest numbers were surprising as the network is yet to upgrade to ETH 2.0. Until then, individuals would be allowed to only trade, send and sell the staked amount. Following the upgrade and a green signal from the Ethereum network, users will be allowed to withdraw their staked ETH.
At press time, ETH was trading for $1,573, with a nearly 3 percent drop over the last 24 hours.
Ethereum Mainnet users must upgrade to this version by the 6th of September
The Merge is now just days away. Several have been optimistic about its occurrence in mid-September, and a few others, particularly ETH miners, were rooting for a delay. However, the latest developments in the network point out otherwise.
It was brought to light that the Ethereum 2.0 client Teku had rolled out the v22.8.1. This is considered a prominent upgrade ahead of the Merge, reportedly including the Bellatrix network upgrade and merged transition configuration. Mainnet users were urged to upgrade to this before the 6th of September.
Mainnet nodes were required to upgrade Teku and the execution client to prep for the Merge.