Dogecoin stole the limelight last year after Tesla CEO Elon Musk announced he's investing in the meme currency. Musk repeatedly tweeted about Doge and also gave out interviews calling it the "people's currency". Its price soared to $0.73 in May last year and plummeted after Musk appeared on Saturday Night Live (SNL) show 'The Dogefather'. However, investors are eager to see Dogecoin breach the $1 mark, and not a day passes by where users claim 'Doge to the moon' or 'Doge to $1' on social media. Top Dogecoin influencer Matt Wallace is spearheading the 'Doge to $1' campaign and is confident that the meme-coin will reach $1 by the end of 2022.
Matt Wallace tweeted yesterday that he will delete his YouTube channel if Dogecoin doesn't surpass $1 this year. His YouTube channel 'Final Stand' boasts 246,000 subscribers with nearly half a million 'views' for each video. His Elon Musk and SNL video gained the highest with 1.1 million views. "I am so confident Dogecoin will pass $1 by the end of the year, that I will delete my YouTube channel if it does not," he tweeted.
Read More: Will Shiba Inu Reach '1 Cent' in 10 Years From Now?
Here's Why Matt Wallace Believes Dogecoin Will Reach $1 In 2022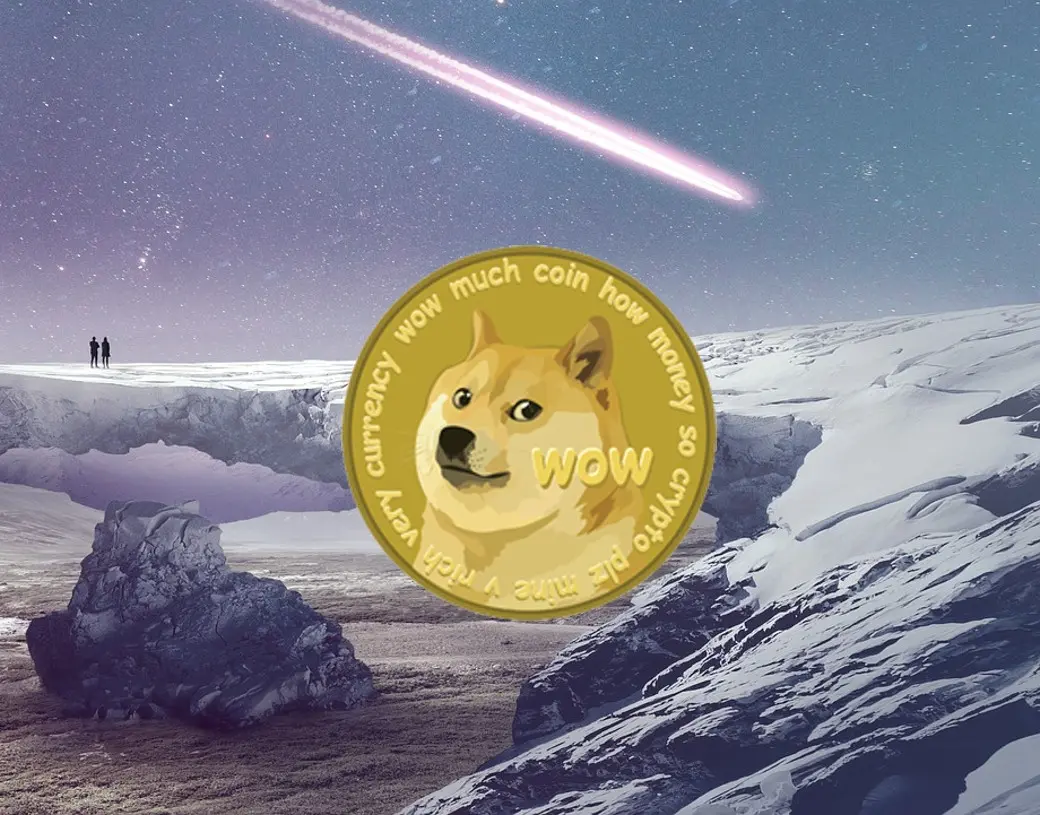 The Doge-funded DOGE-1 satellite will be launched into space by Elon Musk's SpaceX in 2022. Wallace spoke exclusively to Watcher Guru saying that the event will be a global spectacle attracting billions in viewership. The top influencer believes that sending 'Doge to the moon' will bring in more new and first-time investors into the community, leading the price to skyrocket.
"The original moon landing happened in 1969. At that time, the global population was about 3.6 billion. Of that, over 650 million people watched the moon landing," said Wallace.
He stated that if Musk's appearance in SNL could get Dogecoin to $0,73, then Doge going to the moon can make it breach the $1 milestone with ease.
"If SNL could get Dogecoin to 73 cents with only about 7 million viewers, imagine what billions of viewers can do! That is one of the main reasons I am so confident Dogecoin is going to rocket passed $1 by the end of the year."
He continued yet again saying, "I will delete my YouTube channel if it does not!"
Wallace is confident that SpaceX DOGE-1 satellite will see billions in viewership this year. "Currently, the global population is about 8 billion, and Elon Musk is planning to put a Dogecoin on the moon in Q4 of this year. If we see the same percentage of the population watching the next moon landing, that will be well over a billion people! Then you account for way more access to screens, and we could easily see multiple billions in viewership."
Nevertheless, Dogecoin's journey to $1 in 2022 or Matt Wallace deleting his YouTube channel will be an interesting bet to witness. Dogecoin was trading at $0.056, at press time and is up 7.4% in 24 hours.