CoinMarketCap put a red flag on Shiba Inu after listing three contract addresses which now appears to be fake. CMC also called it "wormhole addresses" and the red flag on SHIB's page read, "Please note that the non-ETH contract addresses on this page are wormhole addresses. Which are designed to facilitate cross-chain transactions of wrapped versions of this asset."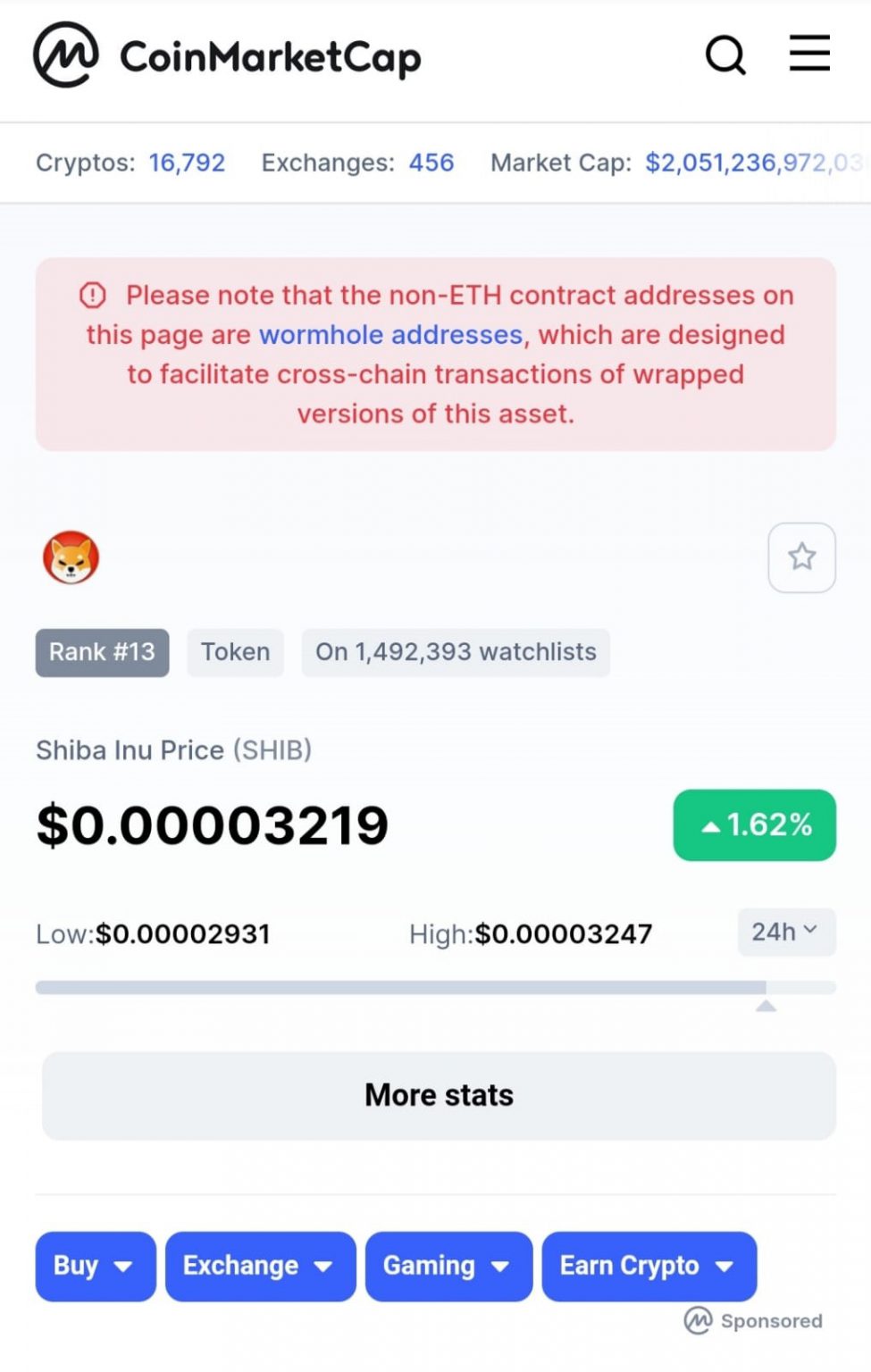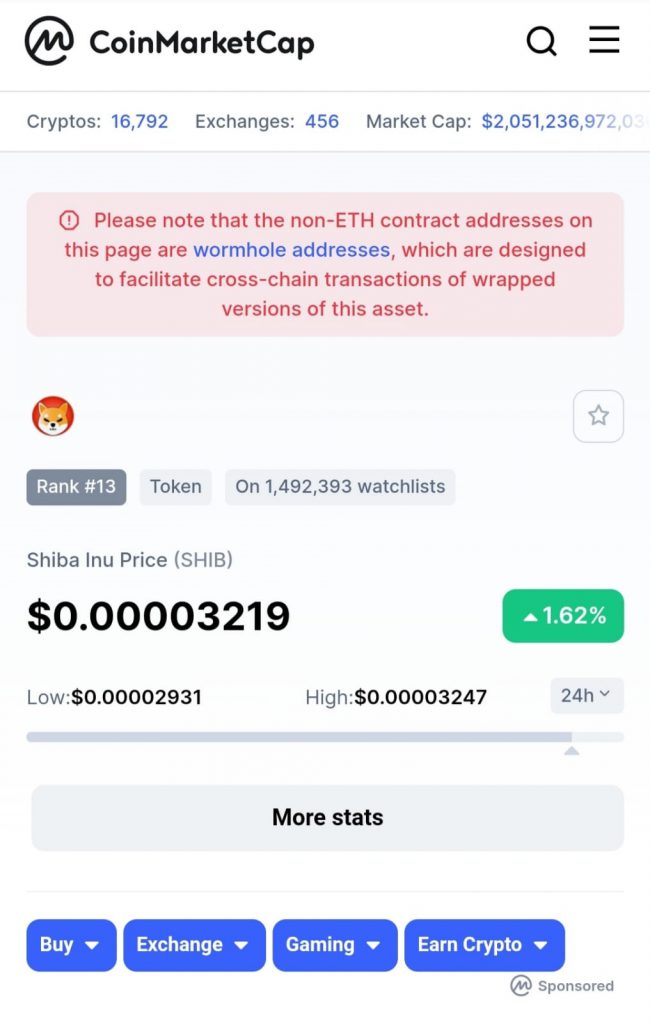 However, SHIB's Twitter handle called out CMC's practice saying the website has "knowingly listed 3 fake contract addresses."
The SHIB team spoke exclusively to Watcher Guru saying they repeatedly contacted CoinMarketCap to update the tokens page but CMC refused to communicate.
"We have been attempting to talk to CoinMarketCap and we have been helping bridge the communication for this. We have sent multiple emails to CMC and they have been very dismissive over several things we have requested," said the Staff Manager of SHIB's Discord to Watcher Guru.
Many Scam Links Were Put on CMC's Shiba Inu Page
The Staff Manager of SHIB's Discord also pointed out that many scam links were placed on SHIB's CMC page. He stated that the SHIB team had no control over the CMC's dashboard to add or remove data.
"There have been scam Discord links, non-official Telegram links, scam contracts from the past, and more. We got to the point of wanting to just be done with CMC since they will not cooperate with us for their Dashboard or allowing us to control what data goes on that page."
The Shiba Inu Team Requested CoinMarketCap For Clarifications on the Page
The SHIB team revealed they've sent close to 30 emails requesting clarifications on the usage of the dashboard. The emails were also sent from Bravo, Eric M, and even Shytoshi Kusama.
"We have requested a few things and clarifications on the usage of the dashboard for us. We're not 100% on where we are at on that right now, but I'm pretty sure they have ignored us yet again. I'm pretty sure there are a good, 20-30 emails going back and forth between Bravo, Eric, Shytoshi," said the Staff Manager.
,
"We really hope CMC will respect their users, as well as Crypto.com and Binance, and update their contracts appropriately, as well as proper social media links for SHIB," he said.