An unknown customer at an Australian sales auction bought a classic Subaru WRX at $500,000 worth of bitcoin. The car was especially indicative because it had been driven before by rally champions like Colin McRae and Carlos Sainz.
However, the racing car was initially worth between $15,000 and $20000. Lloyds Auctions offered it after the car was seen at the back of a Victorian shed for some time.
Only several people knew its value. Moreover, the car was built by the British firm Prodrive who designed it for World Rally Championship winning top titles on the global stage for its drivers.
What Made the Value of Classic Subaru WRX Go Up?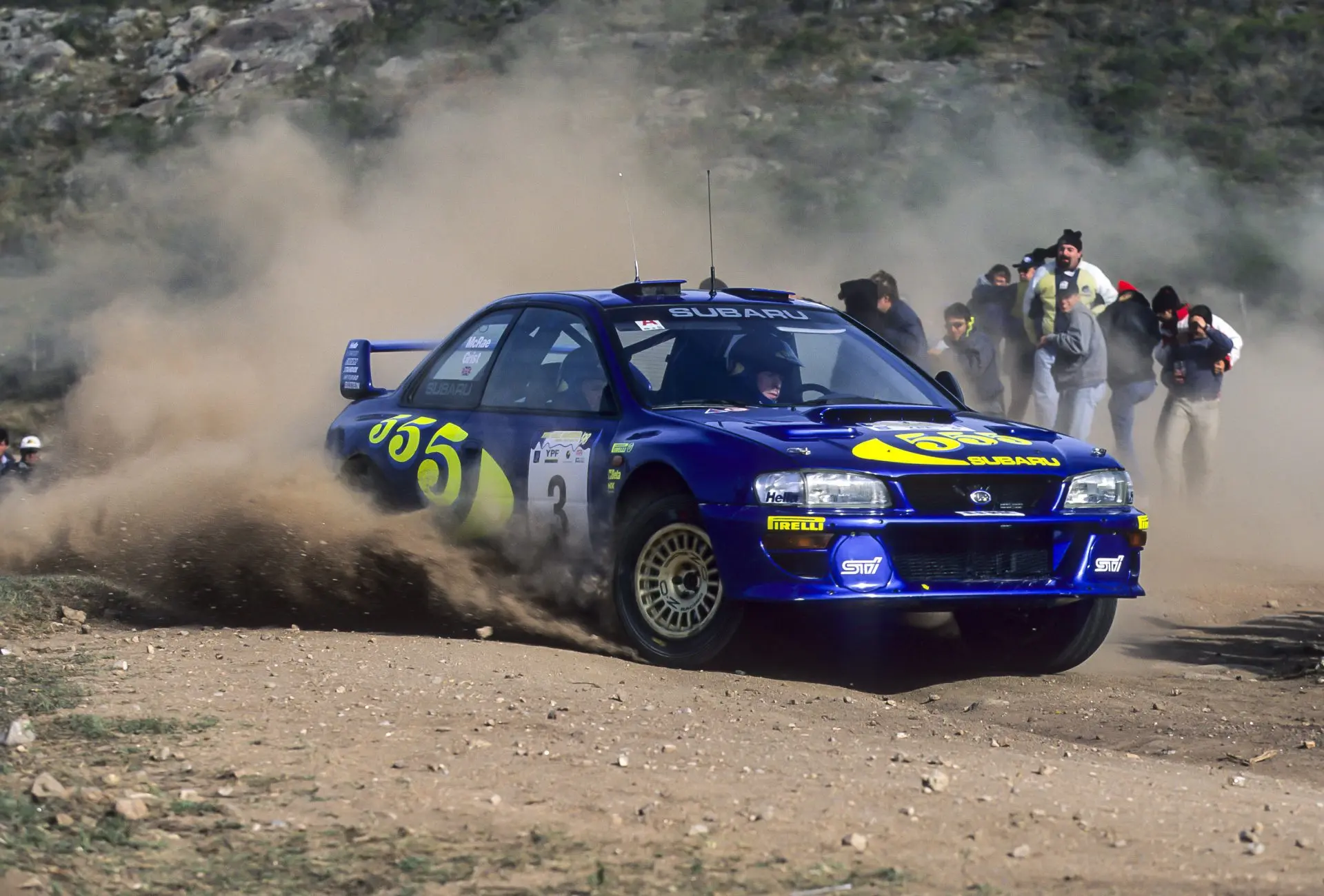 Apparently, Classic Subaru WRX was very popular that it became one of the symbolic cars in the colin McRae Rally games in the PlayStations. McRae is a famous Scottish driver and a legend who was the best in his field, becoming the first youngest person to win the rally champions in 1995 at 27years.
The Subaru unknown fan went for this automobile for $500,000 with the revelation of its history which he or she interestingly paid for it in Bitcoin.
Unfortunately, McRae is no more after encountering a tragic accident in a helicopter. However, his fame still lives to make the value of the Classic Subaru WRX sell twenty times the initial price offer.
How Much Bitcoin Can Buy Classic Subaru WRX and Expensive Cars?
The Pre-auction sale suggested the dusty blue Classic Subaru WRX car was worth more than $1 million. However, It did not draw that amount but rather attracted a maximum bid of $500,000.
In his statement, Jesse Powell says that 1BTC will be buying a Lamborghini in the near future. According to Powell, Bitcoin is heading towards infinity meaning 1BTC will be worth $ 1,000,000.
However, this seems reasonable over the next ten years. But Powells projects 1 BTC to be buying a Lambor by the end of the year 2021 and consequently securing a Bugatti by end of 2022.
In 2013, the dealership of Lamborgini car earned 216 Bitcoin worth approximately $210,000. Today, that same amount would be worth nearly $10.5 million.
One of the very first cars bought with Bitcoin is a Toyota Prius. The Buyer Michael Tozoni got it in 2013 at 1,000 BTC. Bitcoin had undergone a very active year and Tozoni bought it in bulk when the value at $10 per Bitcoin.
Just recently, Tesla made leaps after notifying the United States Securities and Exchange Commission that it had bought $1.5 billion in Bitcoin. Apparently, Tesla is also planning to accept cryptocurrency for payments on its vehicles.
Bitcoin's Promising Future
With Bitcoin at almost $50,000 the future of many businesses, companies and organizations will be booming. Vehicle companies like Tesla are all set to enter this domain. Bitcoin is projected to reach $100,000 by end of 2021.