Over the course of 2021, we have seen many people quit their jobs and invest in cryptocurrency, a move that has brought great profits. Cryptocurrency gained momentum after the emergence of Covid 19. Many people lose their source of income and jobs dues to the deadly disease.
However, it has not been easy for some to venture into this trade. But recently, we have seen people gaining more and more faith in crypto trading as we have also seen great people such as Elon musk invest and embrace crypto. Bitcoin is one of the currencies we have seen grow tremendously, with many countries accepting cryptos as a form of currency.
With just a month to 2022, let's look at some economically stable cryptocurrencies to invest in.
Top Cryptocurrencies to Invest in 2022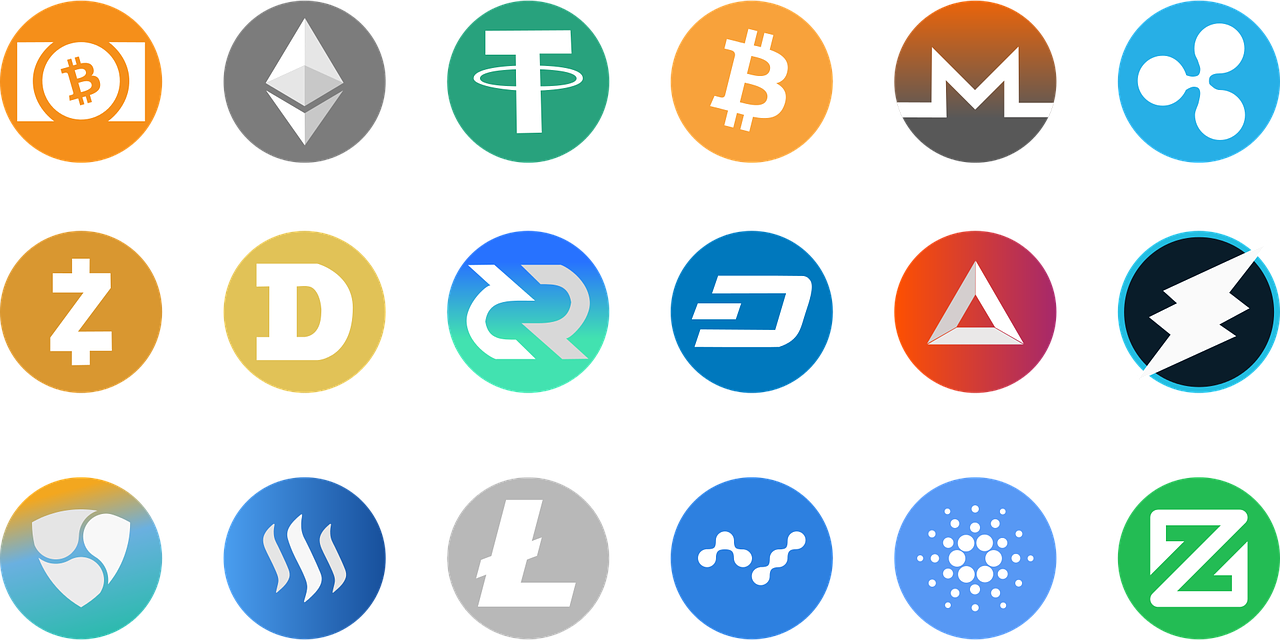 1. Bitcoin
The world's first cryptocurrency, with a market valuation (market cap) of £523 billion, bitcoin is, however, the most stable and profitable, paving the way for others to follow.
However, it reached historic highs in April when one Bitcoin sold for £47,240.05 but has since felt the full impact of the crypto meltdown in early May.
Bitcoin's market value is £35,299.06 (20 August), a 292.52 percent increase over the previous year.
BTC has, however, recovered from the blows delivered by Tesla and, more broadly, China, with a 9.72 percent increase in the last week and a 5.84 percent increase in the last 24 hours.
Despite being the oldest coin, it still has a competitive nature.
2. Ethereum
After Bitcoin, Ethereum has consistently maintained its position as the second most valuable coin. It outperformed Bitcoin in 2020, becoming one of the first success stories in DeFi (Decentralized Finance) protocols.
It is, moreover, without a doubt, one of the best cryptocurrencies to invest in at any time.
Ethereum is, however, transitioning to a Proof of Stake (poS) mechanism, which, when completed, will additionally allow the blockchain to handle far more transactions.
The current price is $4,713, and the market capitalization is $557.59 billion. The total number of Ether coins in circulation is 118.29 million.
3. Solana
Solana is another 2021 smash with all the makings of being one of the best Cryptos to buy in 2022. Moreover, Solana hosts decentralized applications and smart contracts the same way.
Ethereum and Binance Smart Chain do, but with lower fees and faster speeds.
Solana's market capitalization is currently around $51.8 billion, ranking it seventh in that category.
4. Polkadot
Polkadot is a platform that connects blockchains and enables cross-blockchain "parachain" interoperability, ushering in a new era of scalability. Polka has a rapidly growing user base, making it one of the industry's most anticipated projects.
DOT is now the undisputed champion of the altcoin arena, thanks to a bull run this year that has propelled it to the top of the crypto chart.
PricePrediction predicts that by 2025, the price will average $136.96.
5. Cardano
ADA is a blockchain platform with the aim of creating a more sustainable future. It enables people to collaborate more effectively, build trust, and find solutions to global issues.
The block chain's associated token, the ADA coin, facilitates peer-to-peer transactions on the chain. The project itself is a success story in the field of decentralized finance.
ADA mining employs Proof-of-Stake (poS), which is more environmentally friendly, less expensive, and simpler.
ADA coin is currently ranked sixth in market capitalization and is trading at $2.10 at writing. Analysts believe it has enormous upside potential in the coming years.
Invest in Cryptocurrency
Cryptocurrencies eventually surpassed the margins to become a mainstream asset for both retail and institutional investors in 2021. However, many Cryptos have a lot of potentials, and investors who invest now could make a lot of money in 2022.
However, Bitcoin and ETH have hit record highs this year, while other altcoins such as SOL have increased by thousands of percent. Moreover, other spectacular acts of this caliber are likely to take place in 2022 as well.