The meme crypto revolution was ticked off by Dogecoin [DOGE] and Shiba Inu [SHIB]. The heightened popularity of these assets paved the way for the emergence of similar cryptos like Floki Inu [FLOKI], BabyDoge Coin, and others. While these assets were at the forefront of adoption, the price took a backseat.
Most of these assets struggled to bag gains and are nowhere near 1 cent. Even though the community has been looking at the developmental side of these assets, an array of them have been expressing concerns over price stagnancy. A core team member of Floki Inu decided to address the same during a recent AMA.
The bear market has brought immense distress to the entire market. FLOKI was one among the affected. Over the last three months, the meme coin witnessed a massive downfall.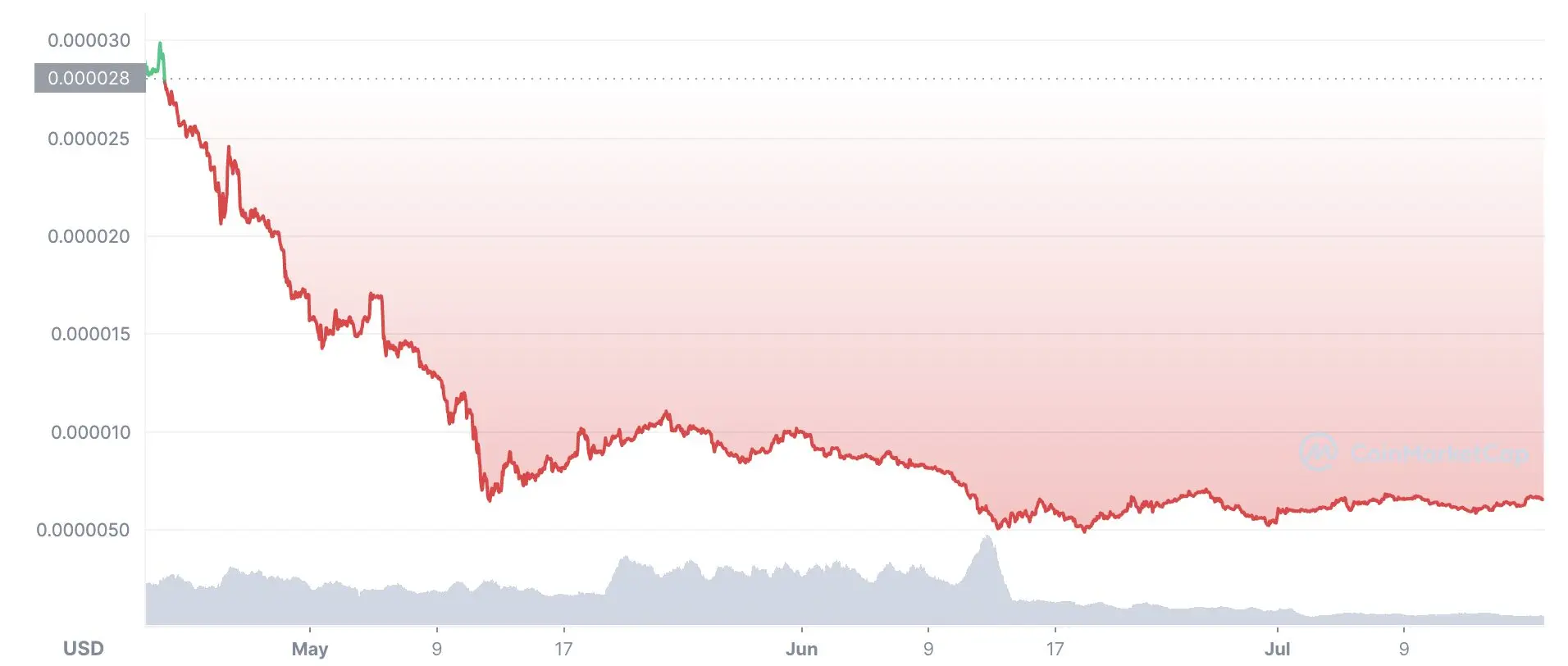 This concerning downfall has certainly garnered a lot of attention. But, the network's core team seems to be untethered by the same. In the AMA, a team member who goes by the Twitter username @100bviking suggested that FLOKI's short-term price action did not bother them. He in fact suggested that "it doesn't move us, and it certainly doesn't distract us."
He added,
"That said, to answer the above question, macro sentiments over the past few months have been very bearish and crypto isn't an exception. Ethereum will become 7 years old this year (meaning it has survived several bear markets) and is the second largest crypto asset in the world with countless of institutional investors and on every exchange in the world yet it's down 80%."
In addition to this, he noted how Floki Inu is not immune to these swings infused by the bears. However, with adoption as their primary goal, they move ahead.
Where are the Floki Inu listings at?
Assets like Shiba Inu have managed to garner listings despite the onset of the bear market. Things weren't the same for Floki Inu. The community pointed out how listings on CEXs were essential to maintain the price and volume of a cryptocurrency.
Addressing the same, the core team member suggested that they were in talks with several CEXs regarding listings. While some have agreed to list the altcoin right away, a few others await the bear market. Therefore, the listing doesn't pose a major issue. He added,
"So rest assured, bull or bear market, we continue to build and work towards adoption and that means getting listed on more CEXs."
Additionally, during press time, FLOKI was trading at $0.000007159 following its 8 percent daily surge.