Floki Inu seems to be staring at a bottomless pit at the moment. Its price was trading at over an 80% discount when compared to its November 2021 ATH and a stubborn downtrend was very much active on the 4-hour chart. A mini-surge this week did offer some relief but a larger downtrend was expected to play out moving forward.
Floki Inu 4-hour Time Frame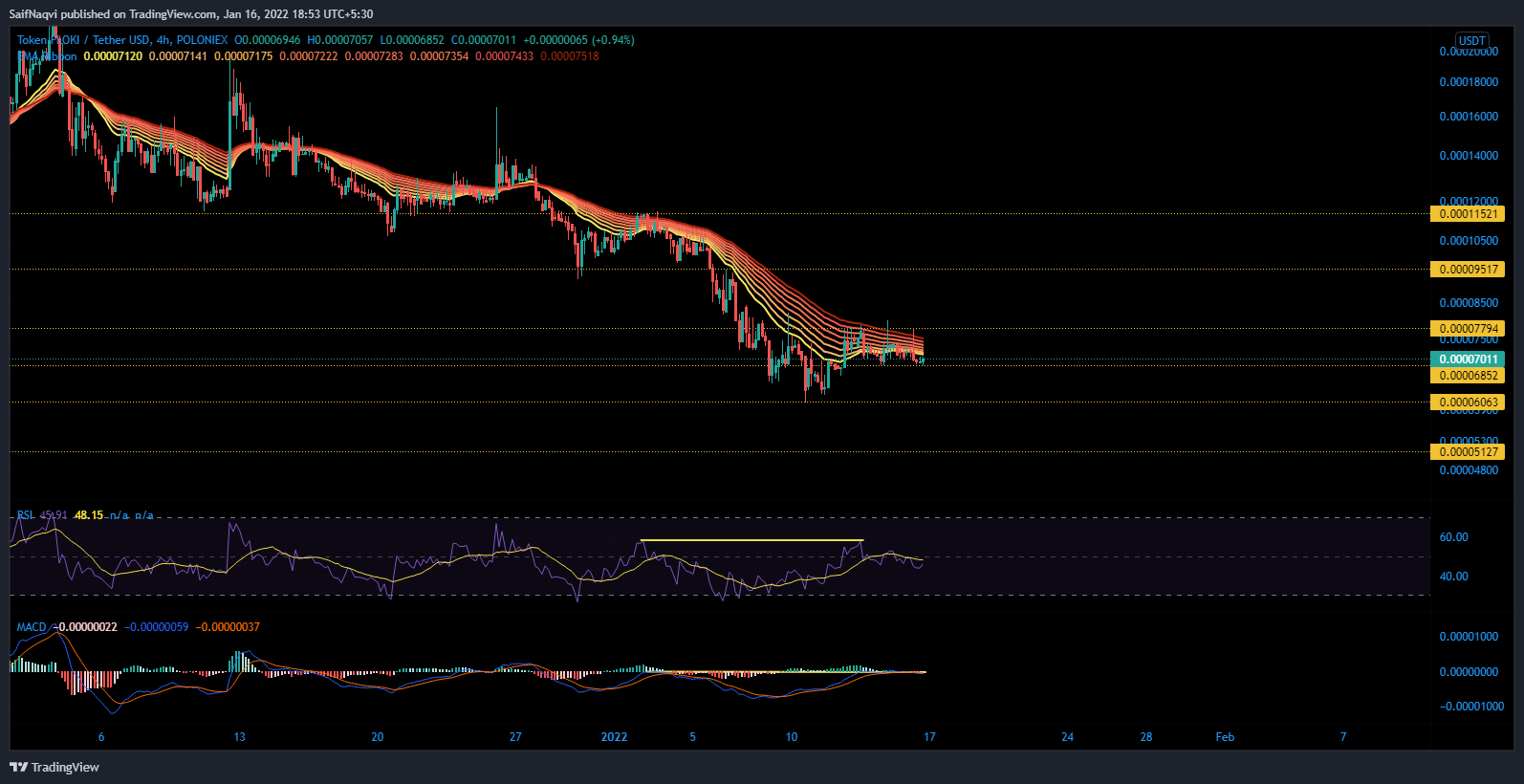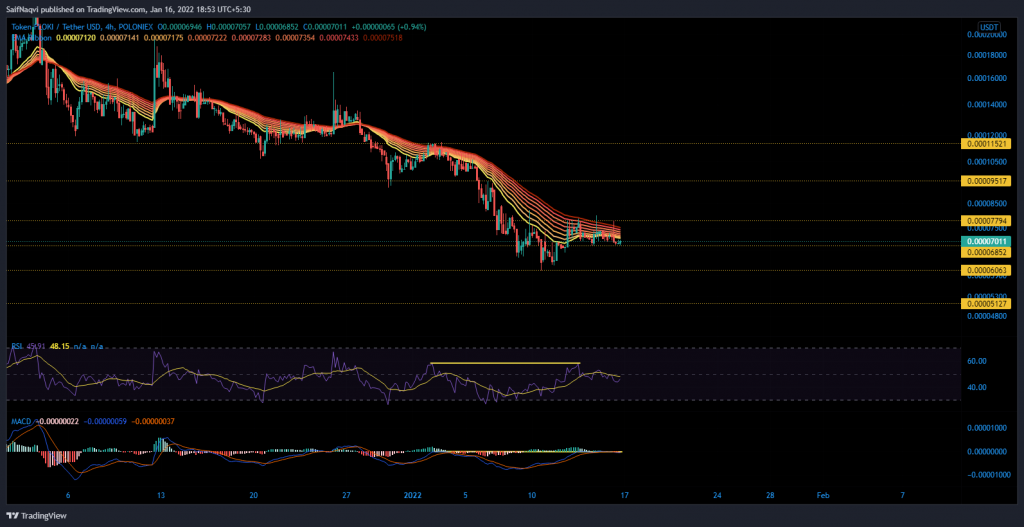 Floki Inu's price action has been rather turbulent In January. While bears initiated a 45% sell-off between 3-13 January, buyers managed to punch back with a near 30% surge this week. However, sellers still maintained an edge after FLOKI's rally failed to press above its 4-hour EMA Ribbons.
Hence, FLOKI would likely continue to shed more value in the coming week. If a double bottom setup fails at $0.000006063, FLOKI would be exposed to an additional 17% decline, thereby triggering a fresh lower low around $0.000005127.
To overcome a bearish outlook, FLOKI had to close above $0.000007794-resistance. Once the EMA Ribbons switch to support, new longs can help FLOKI push beyond 3 January's swing high of $0.0000011582. However, this highly optimistic prediction would need to be backed by a broader market rally.
Indicators
Sadly, FLOKI's 4-hour RSI had was amidst a downtrend after forming a double top around 60. Recently, FLOKI's RSI has pushed all the way down to oversold territory each time it has weakened below 50. The finding tainted the chances of a bullish outcome.
The MACD did maintain neutral ground but was exposed to a double top setup at its mid-line. Should a bearish crossover fully develop over the next 24 hours, expect FLOKI to slip below its immediate support.
Conclusion
Since the indicators carried a bearish tone, shorting FLOKI below $0.000006852 made more sense than placing buy orders at this immediate support level. Meanwhile, those hoping for a bull run must wait for FLOKI to close above $0.000007794-resistance.