The cryptocurrency market is home to a plethora of assets. Meme coins have become an integral part of the industry. Elon Musk in particular seems to be aiding the success of these assets. However, his inclination towards Dogecoin [DOGE] is quite significant. Nevertheless, earlier today, Musk shared a tweet highlighting the new CEO of Twitter. This tweet started an uproar on the social media giant while bringing immense gains to coins like Floki Inu [FLOKI].
In his tweet, Musk shared a picture of his Shiba Inu dog and implied that he was the CEO of Twitter. Post this, meme coins like Dogecoin, Shiba Inu [SHIB], and FLOKI witnessed a prominent rise. Floki Inu was the one that bagged the highest gains.
Following a 37.25% daily surge, the asset jumped to a high of $0.00003278. It should be noted that FLOKI was trading for a low of $0.00002167, earlier today. At press time, the meme coin was priced at $0.00003198. This sudden spike in the price of the asset was a to Musk's latest tweet.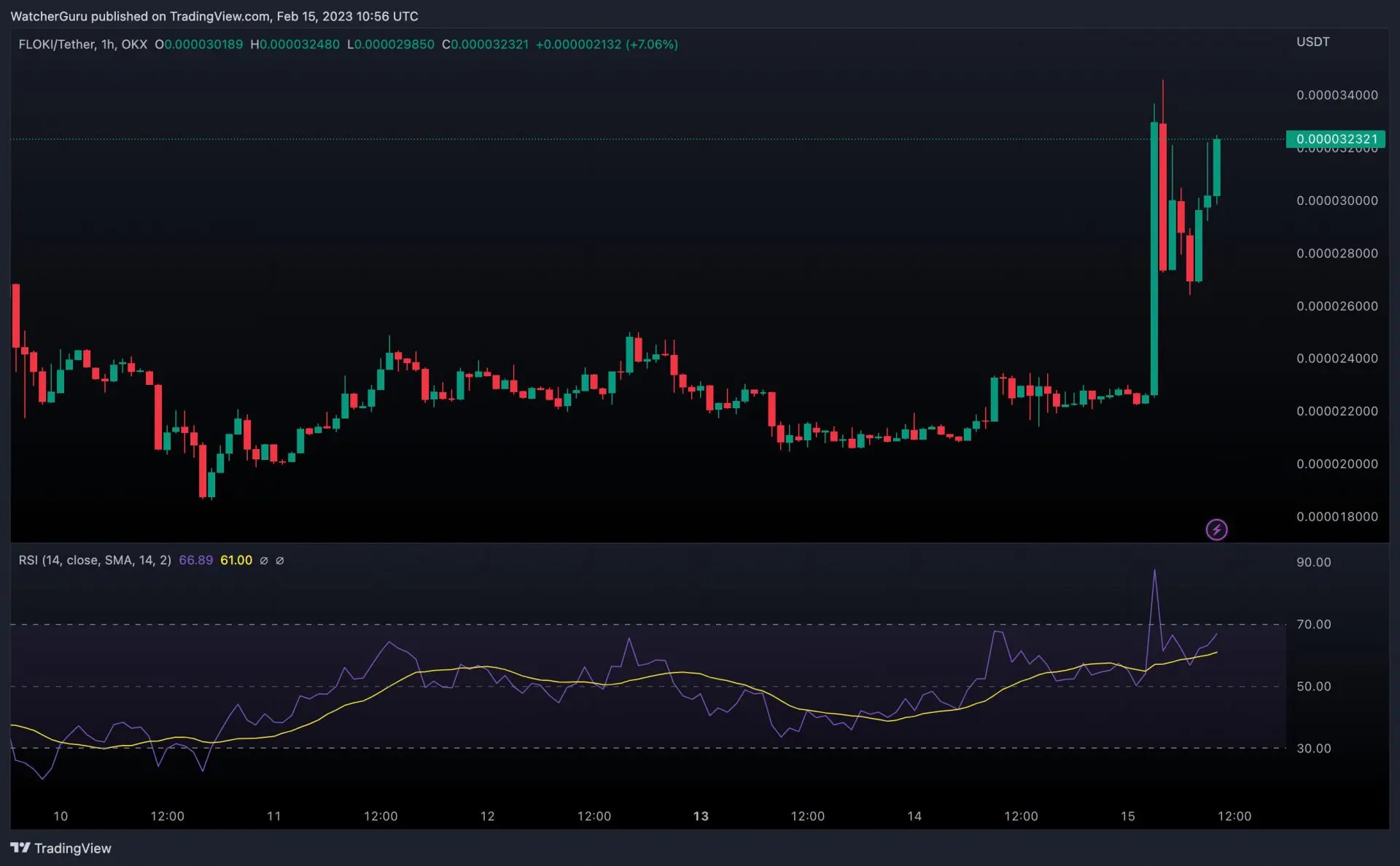 As seen in the above chart, there was increased buying activity in the FLOKI market. The Relative Strength Index [RSI] indicator even revealed that the asset was being overbought. While it moved past the overbought zone, advanced buying pressure existed in the asset's market.
Is it FLOKI's time to shine?
The price rise wasn't the only advantage of Musk's tweet. FLOKI managed to bag a prominent listing. Since the meme coin is fairly new to the market, it hasn't been listed on a lot of prominent exchanges. However today, the cryptocurrency exchange Kucoin announced that the meme coin would be available to trade on Feb.17.
The network was elated following this news. Floki Inu through its official Twitter handle said,
This news is certainly beneficial to FLOKI considering Kucoin's massive user base of 27 million.