Since launching in May 2019, the FTX exchange has advanced significantly. The exchange, founded by Sam Bankman-Fried, offers spot trading for more than 250 cryptocurrencies and 300 market pairs. Bankman-Fried has always had a creative vision to ramp up the exchange to the next level.
SBF recently tweeted about a new feature that went live on their platform. As per the details from the tweet, users can send cryptocurrencies or dollars to any person with having just their email address or phone number.
Users ask SBF how this works for people without a wallet
Just as FTX's Fried announced the new feature, crypto-Twitter started raising their queries under his tweet. One of the common questions that arose was how a user without a crypto wallet could receive it.
SBF clarified that, under such circumstances, the receiver will get an email with instructions on how to claim the funds. To claim the fund, the receiver has to sign up for an account with FTX using the link provided in the email. Once the identity is verified, the funds will be deposited into the user's account.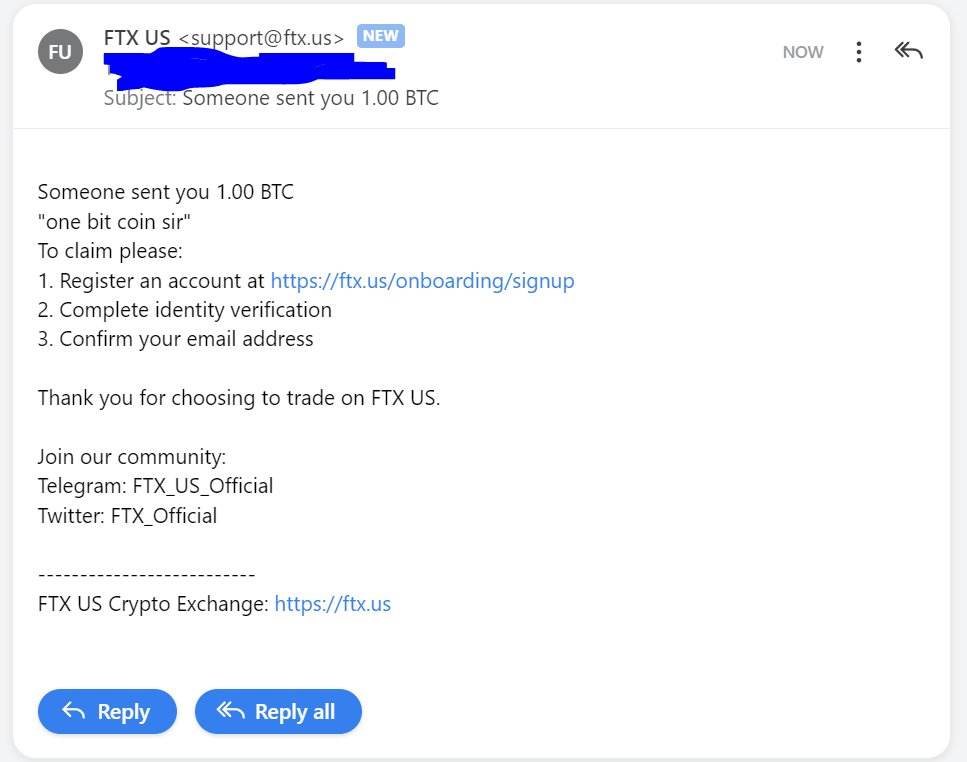 Another query also surfaced about what happens if the receiver doesn't pass the compliance check, or if the email typed is incorrect. SBF stated that in such situations, the funds are eventually returned to the sender.
While a majority of them think that this is a cool feature, another group believes that it will pave the path for more phishing attacks.
FTX has been providing features to make user's lives easier. It has also been expanding its wings across the globe to reach a wider audience. In one of the most recent announcements, FTX expresses its eagerness as it expands its operations and services in the UAE. With this new expansion, the FTX exchange will be able to serve cryptocurrency enthusiasts in the UAE.