The U.S. mid-term elections are right upon us, and this time election spending has reached new heights, with $9 billion being raised. The amount is a lot higher than the previous record of $7 billion, in 2018. As per the Washington Post, $1 billion can be attributed to the top 50 donors, which includes the likes of businessman George Soros, FTX CEO Sam Bankman-Fried (SBF), venture capitalist Peter Thiel, etc.
A point to note is that 8 of the top-10 donors, have donated to the Republicans. Only Soros and the FTX CEO have donated to the Democrats. With $39 million, SBF is the second largest donor for the Democrat party, behind Soros's $129 million.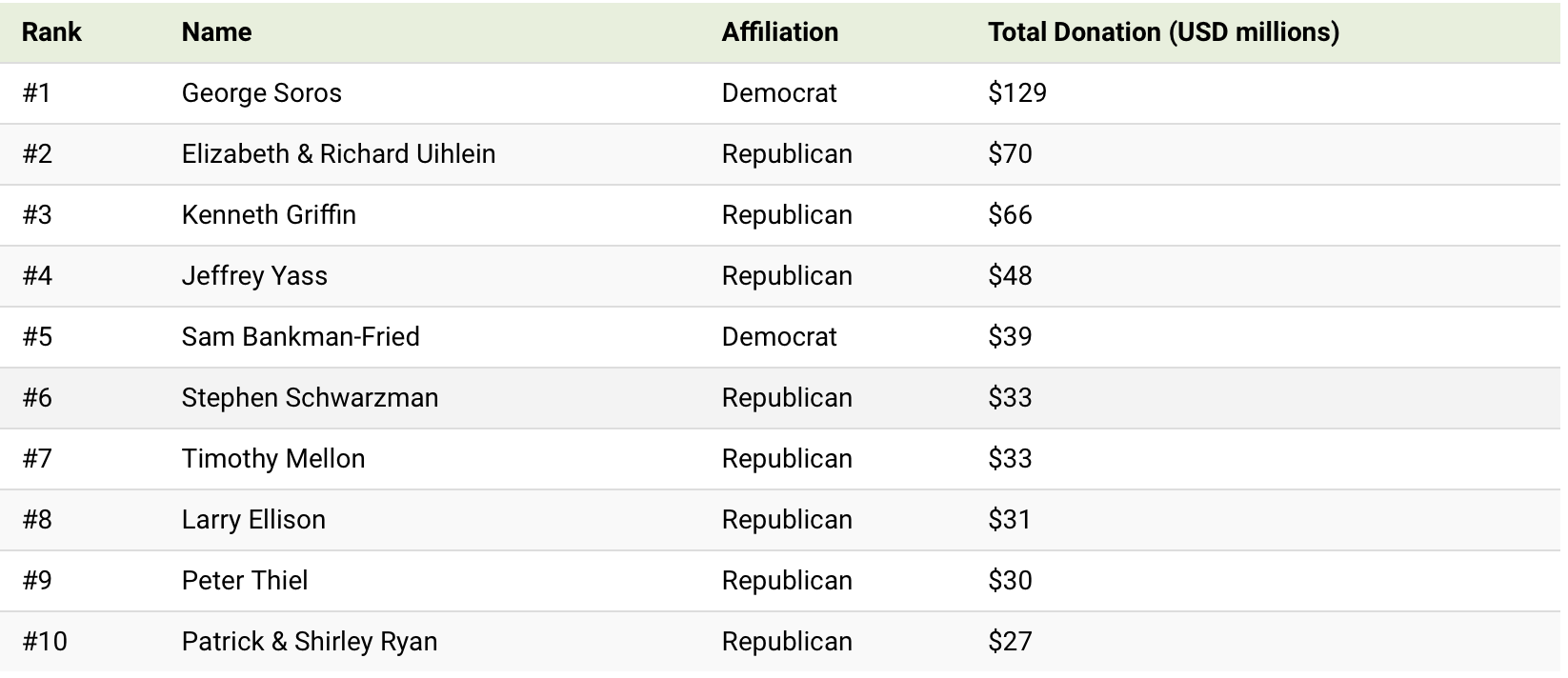 SBF is currently caught in a tussle with Binance CEO Changpeng Zhao (CZ). CZ has accused SBF of lobbying against "other industry players." Hence, Binance has decided to liquidate its FTT (FTX's native token) holdings. The decision had a massive impact on investor sentiment. FTT fell drastically by 22.8% in the last 24-hours, adding further uncertainty in the space.
However, there is no confirmation whether CZ's accusations have anything to do with the donations made by the FTX CEO.
Is the FTX CEO responsible for the latest crash?
Well, it's not that simple. Although CZ's accusations did create a lot of FUD, there are other gears in motion, which too added fuel to the fire. Firstly, the mid-term election itself has created an atmosphere of uncertainty. Elections tend to do that. Secondly, the incoming October CPI data has investors at the edge of their seats. Analysts predict a 7.9% inflation rate, 0.3% lower than that of September.
The Binance-FTX situation only added to the uncertainty that was already looming. Therefore it would not be correct to say that the Binance-FTX situation is wholly responsible for the current market slump.
At press time, the global crypto market cap stood at $1.02 trillion, down by 5% in the last 24-hours.