The cryptocurrency industry endured a terrible period in 2022 as multiple projects tumbled. However, one event that hit the hardest was the failure of FTX. The Sam Bankman-Fried-led exchange found itself in deep trouble. Not only did the exchange go on to file for bankruptcy, but it also took several other firms down with it. The cryptocurrency also registered massive corrections.
But, it might have done some good to Bitcoin [BTC] over the long term. The world's largest cryptocurrency dropped to a low of $15.5K right after the downfall of FTX. The crash was deemed necessary, as the asset is currently on a recovery route. Prominent analyst, Ali Martinez took to Twitter and noted that a whopping 260,000 BTC has been withdrawn from exchanges since Nov.2022. In addition to this, 350,000 BTC were stored outside of centralized cryptocurrency exchanges.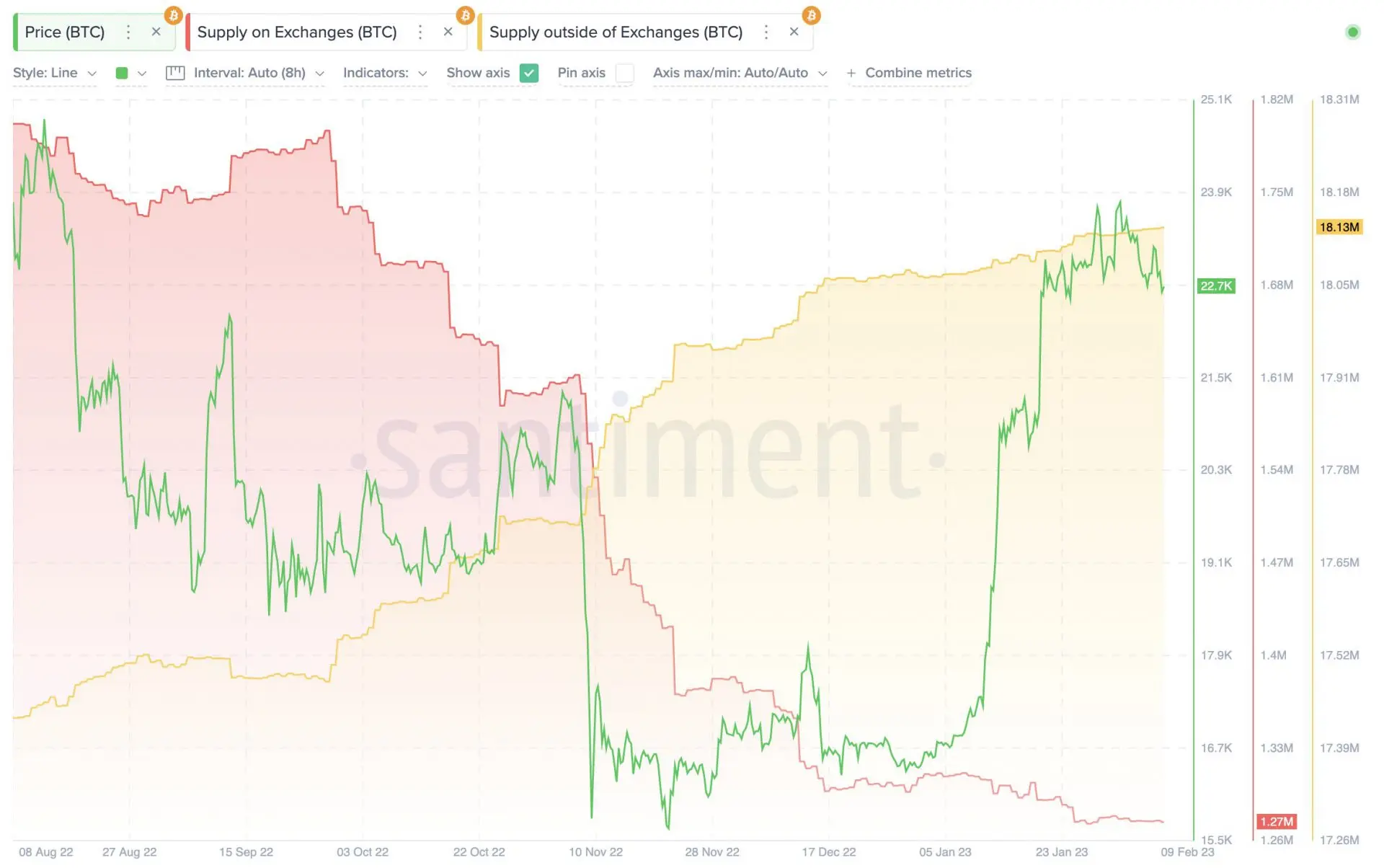 This wasn't all. Even though the king coin was impacted by the FTX scenario, it was sought to be beneficial in the long run. For instance, the FTX debacle was more to do with SBF's fraudulent behavior and lack of regulatory overshadow. Therefore, it doesn't really question the legitimacy of Bitcoin or other cryptocurrencies.
The fact that Bitcoin's decentralized public blockchain is still secured, is not discussed enough. Nevertheless, the network's confidence aids in sustaining Bitcoin's status as a store of value and alternative asset. The adoption rate of Bitcoin also surged as retail investors were bagging it at discounted prices.
Also, for Bitcoin to veer into the next bull market, the asset has to get beyond the current short-term turbulence or volatility.
Here's how Bitcoin is currently faring
At press time, Bitcoin faced a 3.26% daily drop. The asset was trading for $21,834.53.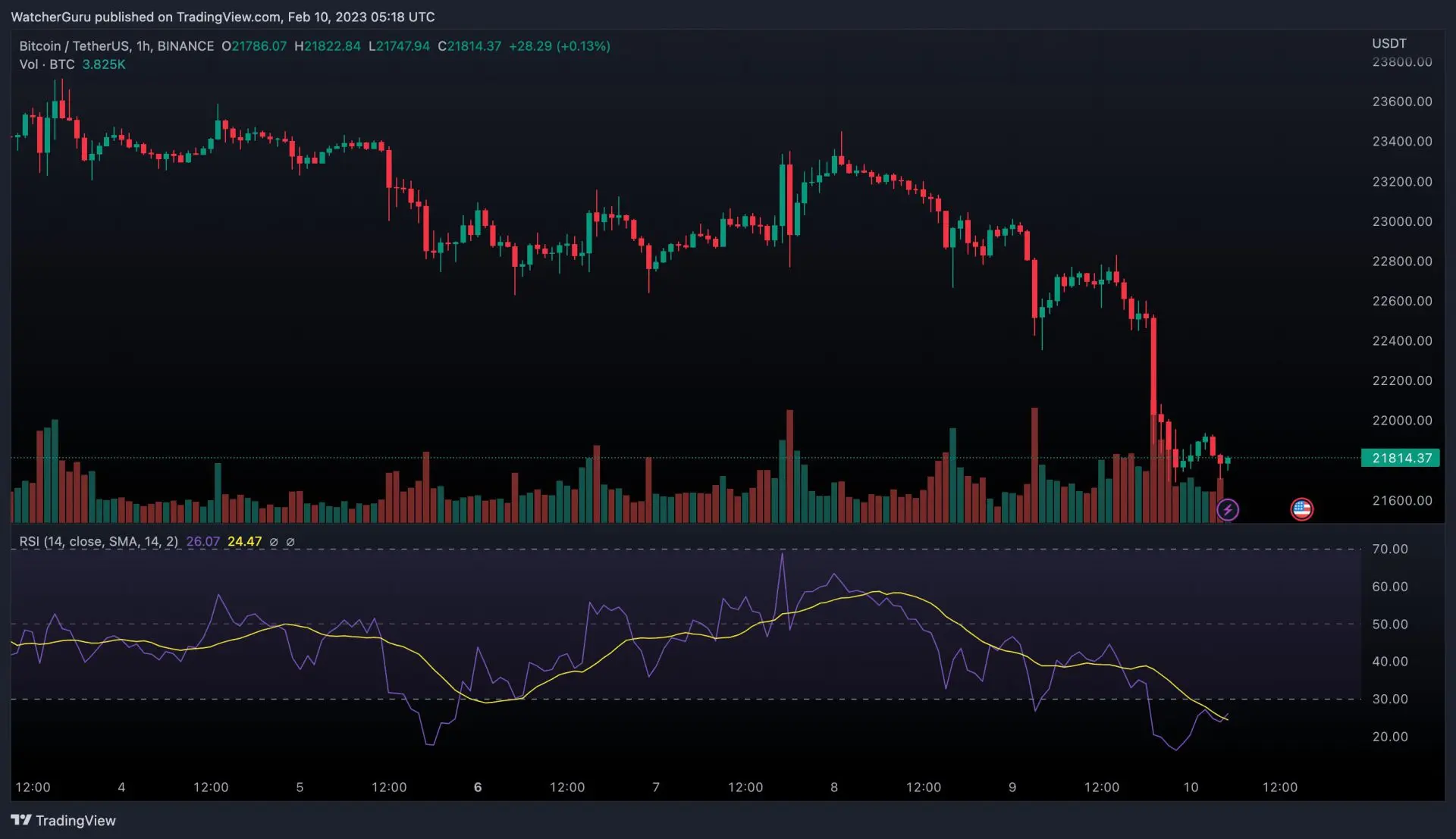 As seen in the above chart, the king coin witnessed a major drop earlier today. Bitcoin went from trading for a high of $22,770.22 to a low of $21,773.97. This drop further ticked off a selling spree among investors.
The Relative Strength Index [RSI] indicator highlighted that Bitcoin was being oversold at the moment. Hence, the asset might undergo a minor recovery over the new few hours. With CPI data coming out next week, the volatility in the market will continue to dictate direction.