Over the last couple of days, the crypto market witnessed the downfall of FTX's native token FTT. With the asset recording, a daily drop of 79 percent, the net worth of Sam Bankman Fried [SBF] followed suit.
As per recent reports, FTX's CEO SBF was no longer considered a billionaire as his net worth slipped. It was noted that in just a day SBF's net worth went from a whopping $16 billion to a low of $991 million.

Given that SBF's fortune was intimately related to FTX and Alameda Research, the collapse of FTT was detrimental. It, therefore, caused strain on his billionaire status.
Things began going haywire after Binance's CZ blatantly suggested that the exchange would liquidate all of its FTT holdings. Right after this announcement, the selling pressure on the token soared. The exchange had only liquidated a part of the $500 million FTT reserve. Despite this, FTT witnessed a significant decline.
Amidst this, in a whole new turn of events, Binance affirmed that it would acquire the drowning crypto exchange FTX. Following this, several noted how Binance emerged as a saving grace to FTX which was speculated to be on the verge of being insolvent.
This was quite surprising as CZ dismissed Alameda Research CEO Caroline Ellison's offer to purchase Binance's FTT holdings for $22 per token.
FTT token clings on to $5
At press time, the FTT token was seen trying hard to stay above $5. The asset was trading at $5.02 with a 74.30 percent daily drop. It should be noted that over the last 24 hours, the token dipped from a high of $19.51 to a low of $3.15.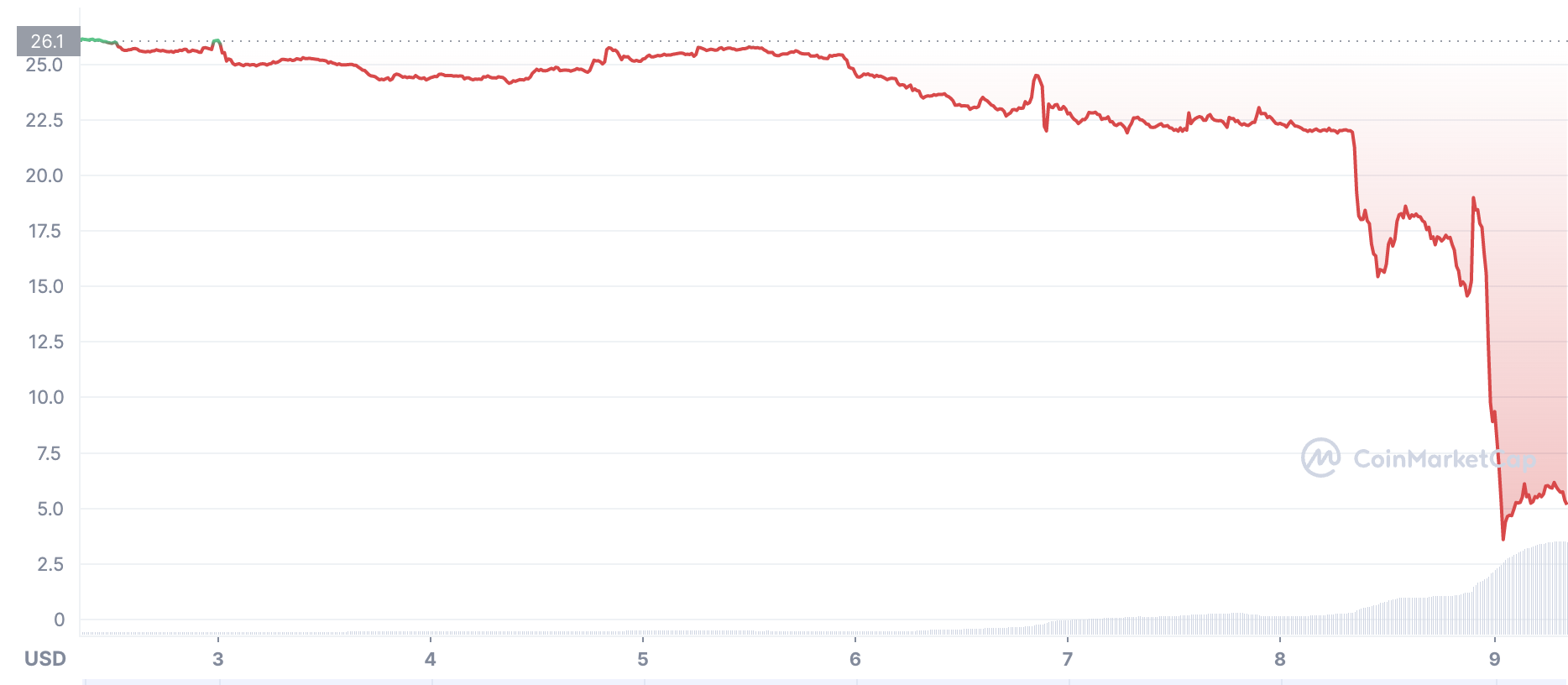 Additionally, the market cap of the asset was noted to be $709.76 million.